Equipment
Aug 11th, 2019
TaylorMade launch new P-790
Second generation wrenches coming soon
Words: GolfPunk
TaylorMade announced today that they are launching three new P790 irons.  The 2019 P790 iron, a P790 UDI and a P790 Ti iron to replace the original range that was pretty popular with mid and low handicap golfers and a solid seller for TaylorMade.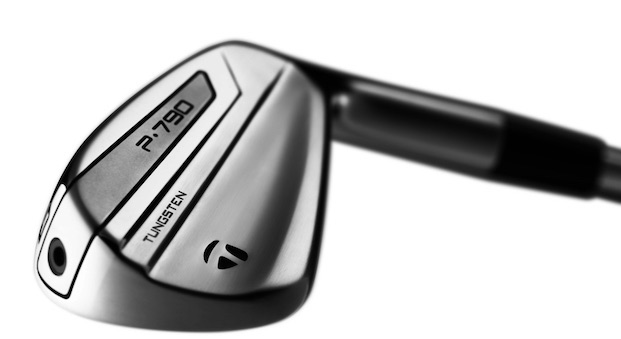 The all new P790 features a 7% thinner face which is designed to produce a faster COR (Coefficient of Restitution in case you were wondering is basically the sciency stuff which links to how much energy the clubface gives to the ball or as we call it the "Kaboom Factor") combining with something the blurb calls Progressive Inverted Cone Technology (PICT) which is designed to keep the ball straight especially for the long irons (which some of us need more than others).
| | |
| --- | --- |
| | The thinner face should maintain feel and also enhance feedback and when combined with the new SpeedFoam, which is TaylorMade's secret sauce that they inject into the clubface to support and dampen. This means the P790 will feel unlike any iron in their family (a bold claim but one we can't wait to check out). |
Available at retail on 6th September, the new P790 irons will be offered in 3-PW, AW equipped with True Temper's Dynamic Gold 105 VSS steel shafts or UST Mamiya's Recoil 760/780 ES SmacWrap graphite shafts with Golf Pride Tour Velvet 360 grips. With an RRP of £1,299 steel or £1,399 graphite, there are, as ever, loads of customisation options.
Launching at the same time is the P790 UDI, a forged driving iron designed with Tour-inspired shaping and incorporating a "multitude" of proven TaylorMade technologies including the aforementioned SpeedFoam.
The P790 UDI also features an ultra-thin forged face with Inverted Cone Technology for an expanded sweet spot within a slightly smaller face. As with its predecessor, it features the Thru-Slot Speed Pocket which is engineered to increase ball speeds and forgiveness for exceptional playability for those desiring additional options off the tee or fairway.

Retailing at £229 and available at the same time as the irons it will be offered only in RH
only models (bad luck lefties) as a 2-iron (with 17° loft) and come equipped with Project X's popular HZRDUS Smoke Black shaft 90g (S) or 105g (X) flexes and gripped with a Golf Pride TV 360, although other shaft options are available if you want to spend more.
Arriving in November will be the P790Ti iron, a premium version incorporating titanium which has a high strength to weight ratio, making it light but also remarkably strong.  The use of titanium allowed engineers to increase the amount of tungsten, up to 119g, which is nearly half of the iron head mass, in the sole of the iron for an ultra-low centre of gravity.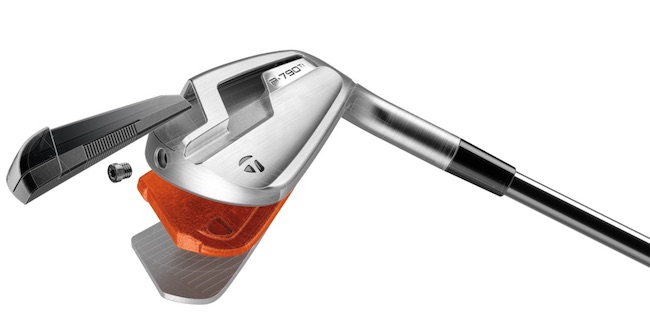 The titanium also enables a lighter face and larger sweet spot. This combined with TaylorMade's tech gives a faster ball speed and a more consistent yardage gapping through the set.
P790 Ti irons will be offered in 4-PW/AW and come equipped with Nippon 950GH NEO steel shafts or Mitsubishi's MMT graphite shafts in 75g (S), 65g (R) and 55g (A) flexes, each with Golf Pride Tour Velvet 360 grips as standard and an RRP of £2,699 steel or £2,899 for the graphite option.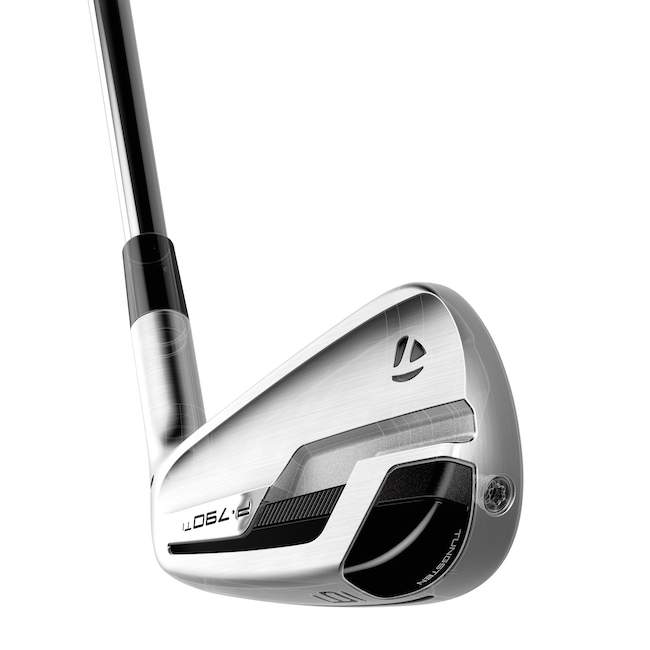 We can't wait to get our hands on them for a test, but in the meantime just enjoy the pictures!
And another thing...
Top 5 Slowest Golfers Revisited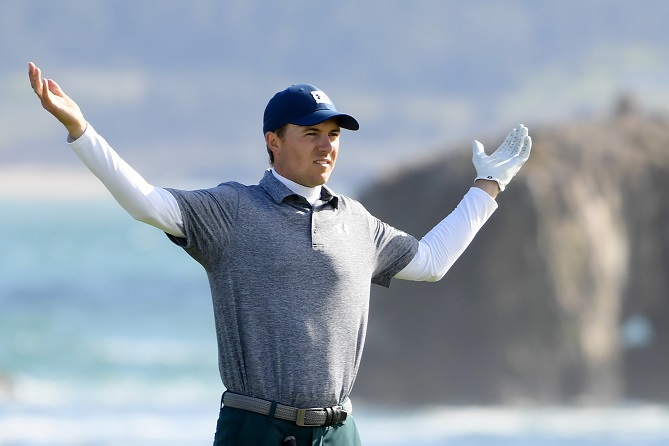 TAGS: TaylorMade - P790, Irons, UDI, Titanium, Equipment, 2019