LPGA Tour
Feb 25th, 2021
Annika back on the LPGA Tour
Thirteen years since the star's last full-field LPGA appearance
Words: GolfPunk Photography: Getty Images
It has been thirteen years since Annika Sorenstam last stood on the first tee in an official, full-field LPGA Tour event. Although she insists is is "Not a comeback" it will be interesting to see how one of the all-time greats performs at her home course, Lake Nona Golf & Country Club.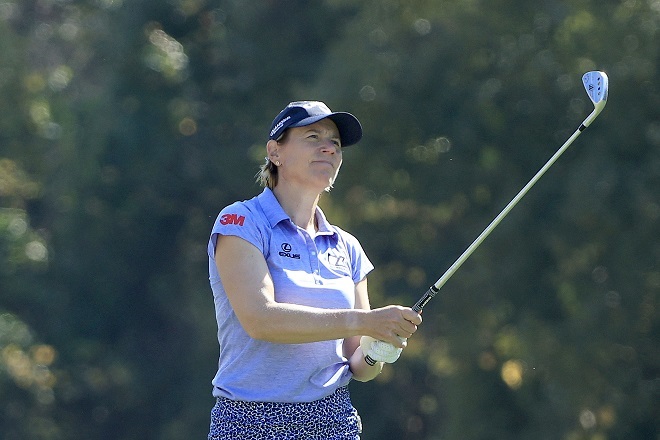 Sorenstam played with her father in the PNC Championship last December and recently joined the celebrity ranks in the Diamond Resorts Tournament of Champions in January.
"To have [my husband] Mike [McGee] on the bag is fun. We get along well and work well together. I enjoy sharing this experience with him. And then for the kids to be part of it, I mean, we live on the 16th hole. We can literally roll out of bed and be on 16th tee," said  Sorenstam.
"This is our backyard, and we know the neighbours, we know the other members, my parents are here and to get the support from them, I mean, Mike's sister will come,"
Surprisingly, the Swedish born star walked away from the game in 2008, announcing she wished to focus on her family and business ventures. Sorenstam made it clear that she is in the field because the Tour has returned to Lake Nona for the first time since the 1990 Solheim Cup.
The event will be an excellent warm-up ahead of the U.S. Senior Women's Open come August but knowing Sorenstam; she will be expecting to compete with the youngsters. She will be joined on the tee today by fellow Swedes Anna Nordqvist and Madelene Sagstrom.
"There are a few changes out here. I have gotten briefed on a lot of things, especially this new LPGA portal, the app. A lot of things happen on the app," said Sorenstam.
"The biggest thing that I messed up was the practice-round tee times. I was told that you're supposed to be ready by 7:00 on Saturday. I didn't hear 7:00. I just heard Saturday. I kind of somehow messed up," laughed Sorenstam.
We are looking forward to seeing how Annika gets on and have a sneaky feeling she may surprise a few people.
TAGS: LPGA Tour, Annika Sorenstam, Gainbridge LPGA, 2021
---
And another thing...