Equipment
Dec 3rd, 2019
Stewart Golf launch HottMitt
GolfPunk looks at alternative uses
Words: GolfPunk
We must say we like the look of the new Stewart Golf HottMitt. Who wouldn't want toasty warm hands on the golf course? The mobile phone or device holder and charger does look like a bit of techfoolery (Is that a new word? - Ed) but each to their own. But might there be other uses?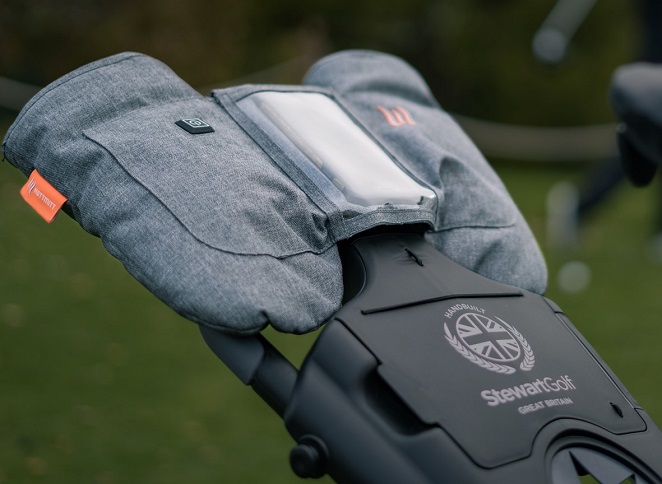 The GolfPunk team put their heads together and came up with the following alternative uses for the HottMitt.
1. Keep that bacon sandwich warm. Order your sarnie to go, pop it in the pouch and stroll out to the first tee – lovely stuff.
2. Pop your balls in the pouch to keep them warm. Use a new warm ball on each hole for extra distance and feel off the club (what do you mean warm balls don't fly further?!)
3. Stopping at the halfway hut? Slip off those shoes and slide your feet into the pouches. Lovely warm tootsies in no time!
4. Warm your woolly hat. Stuff your hat into a pouch wait for 10 minutes and then pop it on your head. Top tip here is to have two hats and be careful if you are folically challenged
5. We couldn't print the new intern's idea. We are reviewing his contract as we type!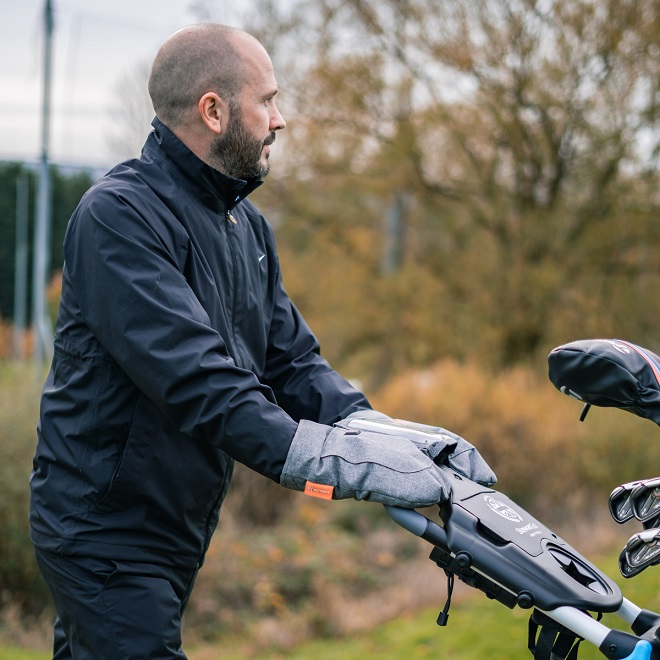 I guess we'd better tell you the official blurb about the HottMitt or the folks at Stewart Golf may not be happy with us.
As well as warming golfers' hands as they walk, the HottMitt also allows them to safely store, use and even charge their phone on-the-go. A single press of the illuminated LED button provides a five minute burst of heat, gently warming cold hands on chilly winter days.
The phone holder sits conveniently in the centre of the mitten, allowing the golfer to see and even use their phone or GPS touch screen thanks to the ClearTouch window. As an added bonus, they can also use the HottMitt's battery to charge their phone.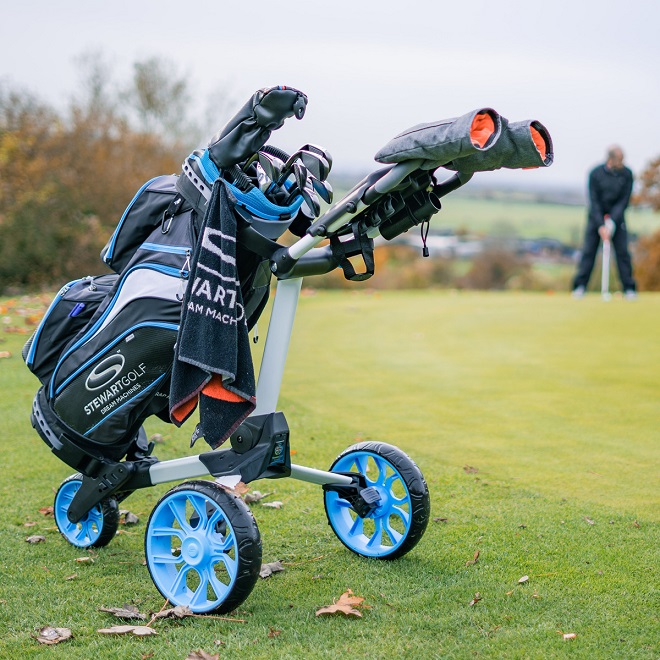 The lithium battery pack that is included with the HottMitt provides enough power for 20 to 30 five minute bursts of heat, or two full charges of most mobile phones.
The HottMitt is primarily designed for use with push trolleys (including Stewart Golf's own R1-S Push). It fits onto the handle using a simple elasticated Velcro strap.
Stewart Golf CEO Mark Stewart said, "We know that our push trolley customers are still out there 1 or 2 times a week over the winter. Golf with cold hands isn't easy, so the HottMitt is a real game-changer for dedicated winter golfers.
The HottMitt retails for £89.99 and is available now at:
https://www.stewartgolf.co.uk/pages/hottmitt-heated-mitten
And another thing...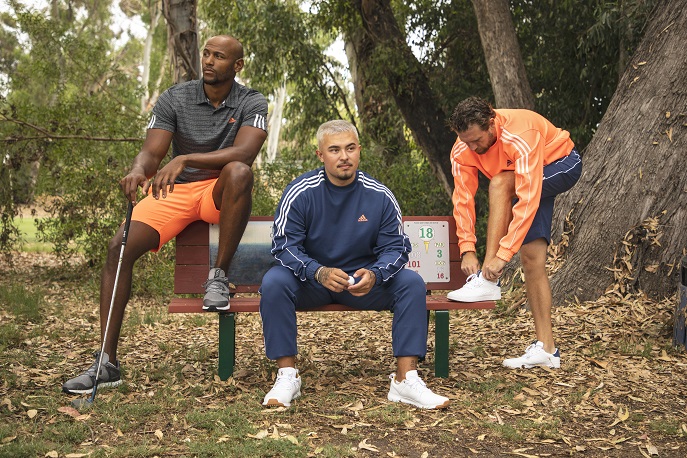 TAGS: Golf Gloves, Equipment, Golf Accessories, 2019, Stewart Golf