Fashion
Dec 2nd, 2019
adidas pushing the boundaries
Collection brings the street to the course
Words: GolfPunk
The guys at adidas are not known for being shrinking violets and their new limited edition Collection (Zero) will certainly raise some eyebrows. The collection will certainly push the boundaries on the definition of what performance apparel can look like on the golf course.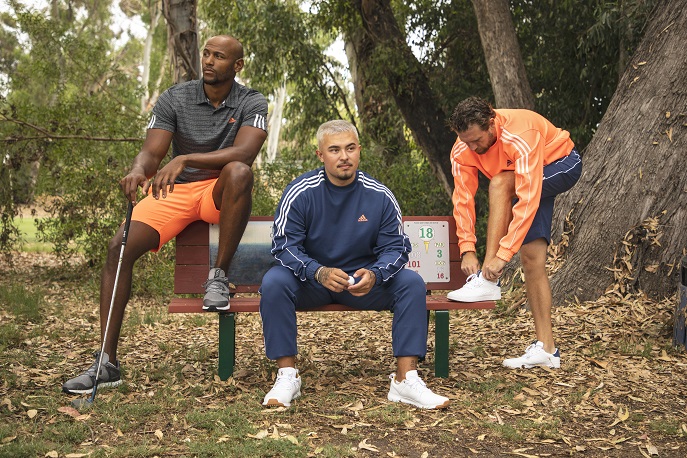 We are sure this is not going to be everyone's cup of tea and it is clearly focused at the younger end of the market (Yes, I can't see the Brigadier in dayglow orange shorts – Ed) but it does look rather comfy.
Clearly the golf shirts are fine but the odd golf club, or ten, might baulk at the style of the shorts (are they tailored? - Ed) and the slightly 'tracksuit' appearance of some of the looks. However, any forward looking club has got to see this is the way things are going.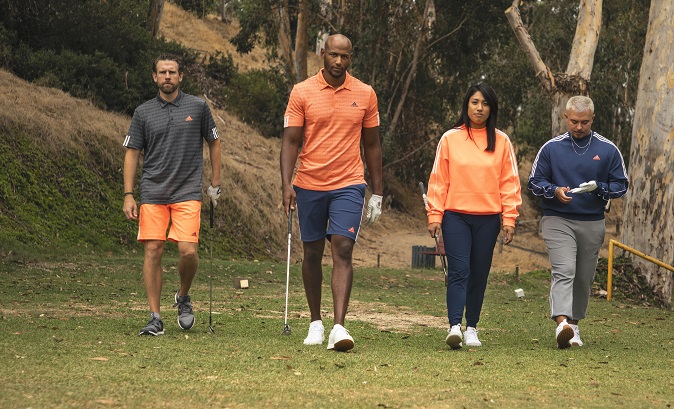 Designed in collaboration with teams across the adidas network, the makers argue that Collection (Zero) potentially marks a new beginning for golf style. A big claim you might say but one cannot argue with the fact that the trend in golf wear is towards that which can be worn both on the course and down the pub or if out on the town.
We have not had a chance to check out the cloth but we are informed that the collection combines all the benefits of new fabric technology with practical and comfortable garments which play to the adidas vibe.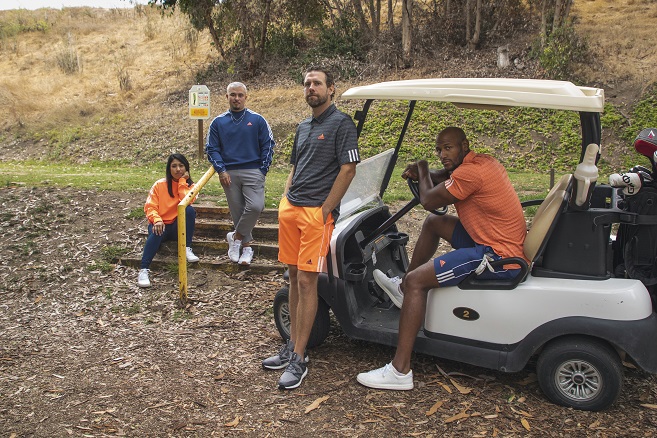 "Golfers today expect to find apparel that provides them with everything they would need on the course – stretch, lightweight, moisture-wicking fabrics, protection from the sun, etc. – but they also expect to find unique elements of style and versatility within those pieces," said Dylan Moore, senior creative director, adidas Golf.
"We wanted to give them that, so we looked to our DNA as a brand for inspiration and met with designers from other categories to get additional insights. The end result was this unique capsule that had the perfect blend of golf with sport and street culture."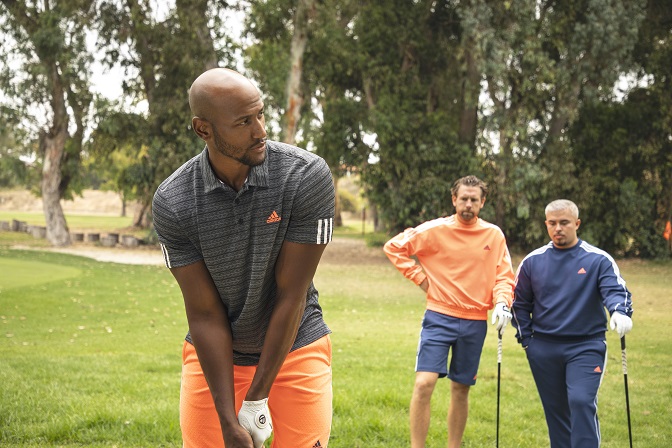 While this collection is exclusive, adidas view this as just the beginning and will be looking to introduce further lines using both innovative materials and designs to challenge the norm in the golf world.
The limited collection features a crew sweatshirt (£59.95 / €79.95), jacket (£74.95 / €109.95), Jacquard polo (£54.95 / €74.95), stripe polo (£44.95 / €64.95), Dobby (£54.95 / €74.95) and woven (£59.95 / €79.95) shorts, and Dobby pant (£69.95 / €99.95).
Collection 0/ is available at www.adidas.co.uk/collection_zero and at select retailers worldwide
And another thing...
Who wore it better? Pleated trousers