Equipment
Nov 29th, 2018
SkyCaddie SX500 yardages match laser, says PGA winner
Words: GolfPunk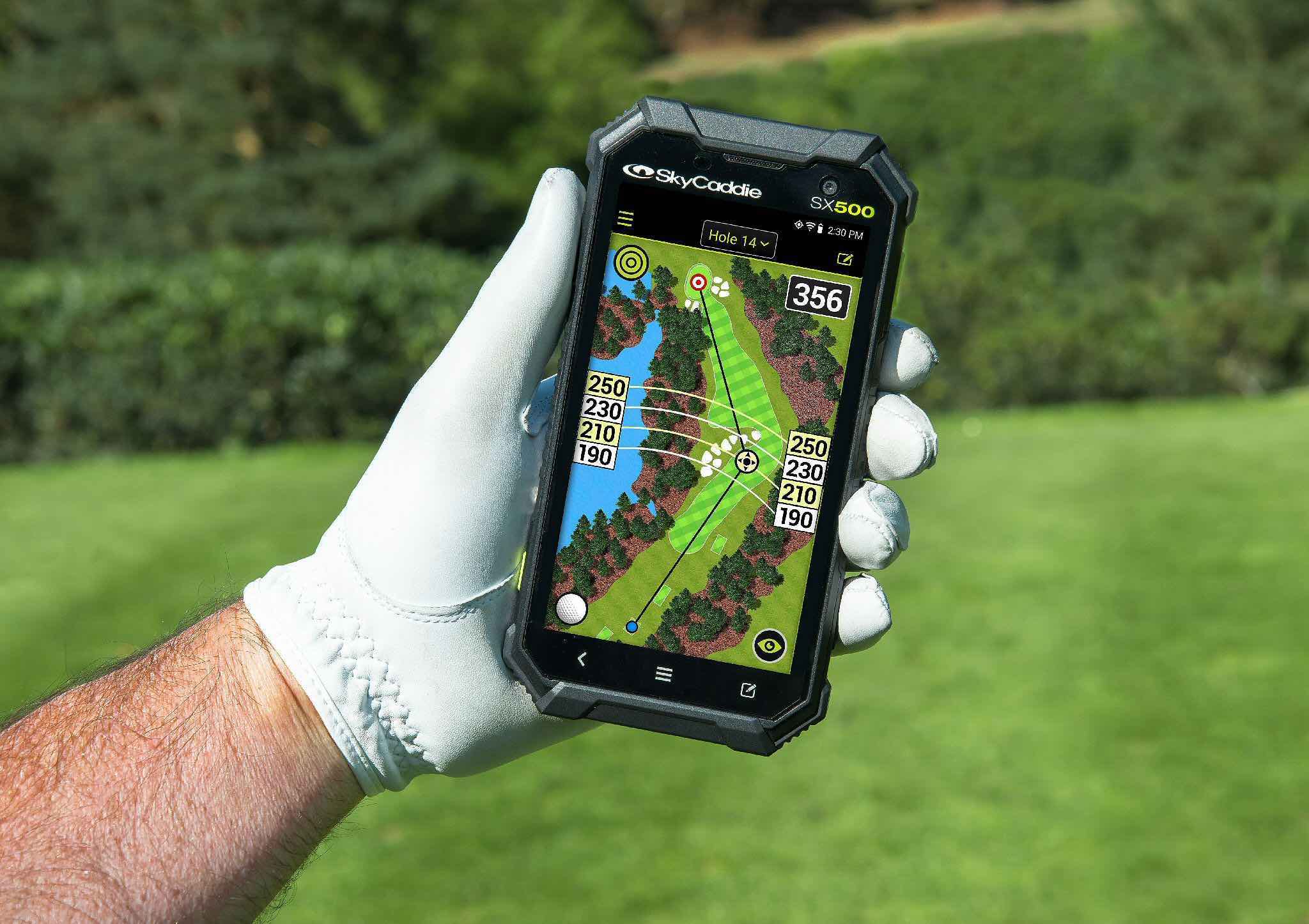 The SkyCaddie SX500, golf's hottest new distance measuring device, claimed its latest professional victory this month in the hands of Five Lakes PGA pro Gary Carter and Club Captain Nigel Popper – the SkyCaddie PGA Pro-Captain Challenge 2018 champions.
The pair praised the SX500's accurate yardages to the pins on the Son Muntaner course at Golf Arabella in Majorca, as they emerged victorious among the ten qualifying teams.
After lifting the trophy, first-time GPS user and PGA professional Gary Carter said: "If you're serious about your golf you'd be a fool not to have a SkyCaddie SX500 – especially on an unfamiliar golf course".
Carter and his partner used the SX500 on the tee throughout the two-day tournament. "I normally use a laser, which is OK to the flag" he said, "but with lasers you often struggle to get a proper bunker yardage, especially on a flat hole."
"The SX500 solves that: it's brilliant for calculating carry distances over bunkers, and in showing how much room there is beyond the pin."
And Carter also praised one of the SX500's most talked-about new features, PinPoint Technology. "My SX500 had the day's pins loaded, and its distances were always within a yard of my laser. In fact they were often exactly the same" he said.
So has he been persuaded to switch from laser to GPS? "I have never used a GPS before, let alone a SkyCaddie" he said. "So given it was my first time, I was very impressed. I'm a bit of a mug with tech, but the SX500 was very user-friendly, the screen was easy to see, and it was
instantaneous. Speed-wise it was quicker than a laser, and I appreciate how SkyCaddie walks the golf course when mapping, rather than using a satellite image."
"I will definitely be using the SkyCaddie SX500 again."
Both Carter and Popper ordered a SkyCaddie SX500 for themselves, upon their return from Majorca.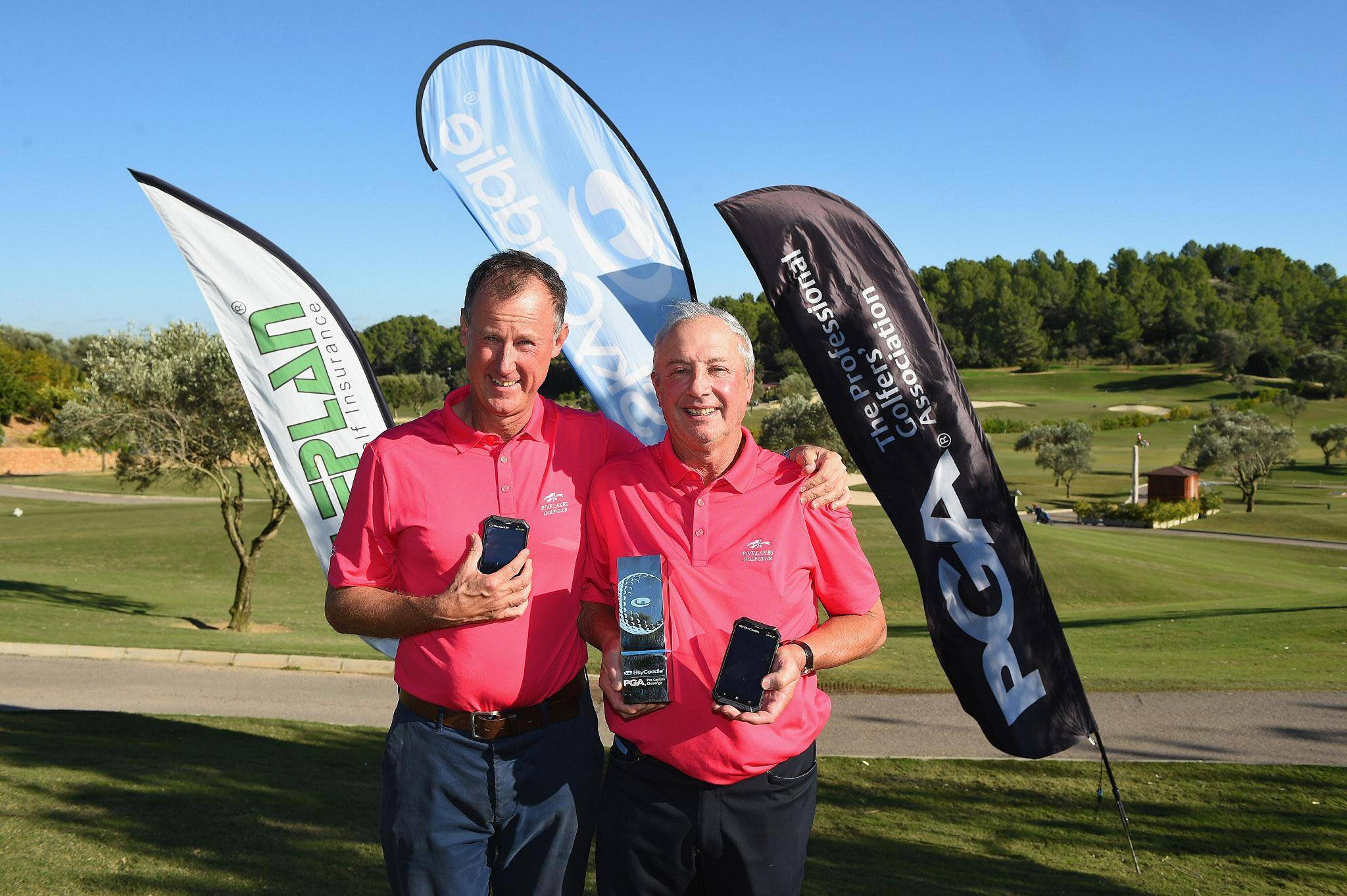 Gary Carter was not alone in praising the SX500's large 5-inch HD screen: many competitors said that the crystal-clear SX500 display gave them the most detailed hole information they had ever seen, with the overall size of the unit also coming in for universal praise.
The event's early leaders were The Heath GC from Portaloise in Ireland. The club's PGA professional Mark O'Boyle was another pro who endorsed the SX500's speed and accuracy under tournament pressure.
"My yardages to the pin were instantaneous, as my SX500 had the pins pre-set" he said. "Knowing the exact pin distance, plus where the front and the back of the green both are, is so convenient, and I really like how the SX500 tells you the run-outs to different parts of the
fairway, plus your lay-up and carry yardages too."
His overall opinion of the SkyCaddie SX500 was emphatic. "I will be buying an SX500 for myself" he said.
Newark GC PGA Professional Paul Bagshaw said: "I've been a laser user ever since DMDs became legal in competition, and I didn't think I'd ever switch to GPS. But the SkyCaddie SX500 has changed my mind. I'm getting one for myself, and I will not be using the laser any
more – it's now defunct."
"In the Majorca PGA event the SX500 had the day's pin positions pre-loaded, and I checked its  yardages frequently against a laser – they were exactly the same. The new SkyCaddie is more precise than a laser when you want a yardage for bunkers, run outs, carries and layups. I used it on every hole, and the way you can use the cursor to plan layups on par fives is a great feature."
SkyCaddie's European General Manager, James Holmes, said: "This autumn, more and more good golfers, including PGA pros, are returning to GPS because of the new SX500."
"For the second year running the PGA Pro-Captain winners have used a SkyCaddie for their yardages, and the new SX500's advanced features are now proving something which Tour golfers have always known – that you need a caddie, to play your best golf.
"The SkyCaddie SX500 is truly the next best thing to having an experienced caddie with you at all times, and its functionality – especially with PinPoint Technology activated – is demonstrably superior to any laser device on the market."
The SkyCaddie SX500 is widely available in UK pro shops. Place your order with your PGA professional now.
See www.skycaddie.co.uk for all SX500 information.
Related:
What happens when your driver breaks in mind swing?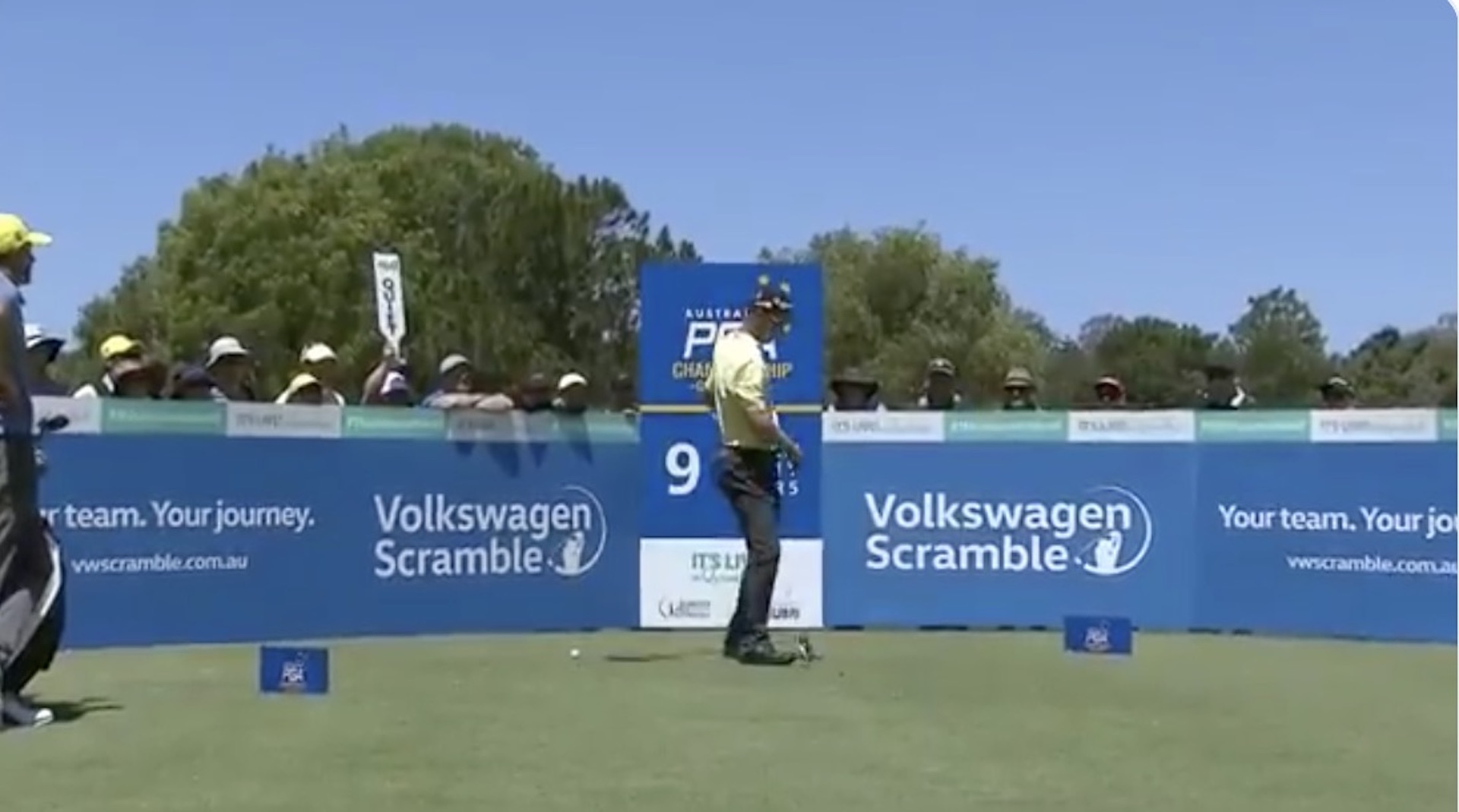 TAGS: Equipment, SkyCaddie, Distant Measuring Devices, Tournaments, Players, Son Muntinar, Mallorca, Golf News, Golf Latest, 2018