Travel
Oct 25th, 2018
Check out the world's highest golf course
Golf In The Sky in New Zealand
Words: Tim Southwell
Attention all self-respecting GolfPunks! There's a golf course 4,500ft up in the southern Alps of New Zealand.
There's one green (Poana we expect) with four different tee boxes located at varying distances and heights from the green. And you can only access this place by helicopter.
Related: The Top 20 Craziest Things found on a golf course
Scroll down for video.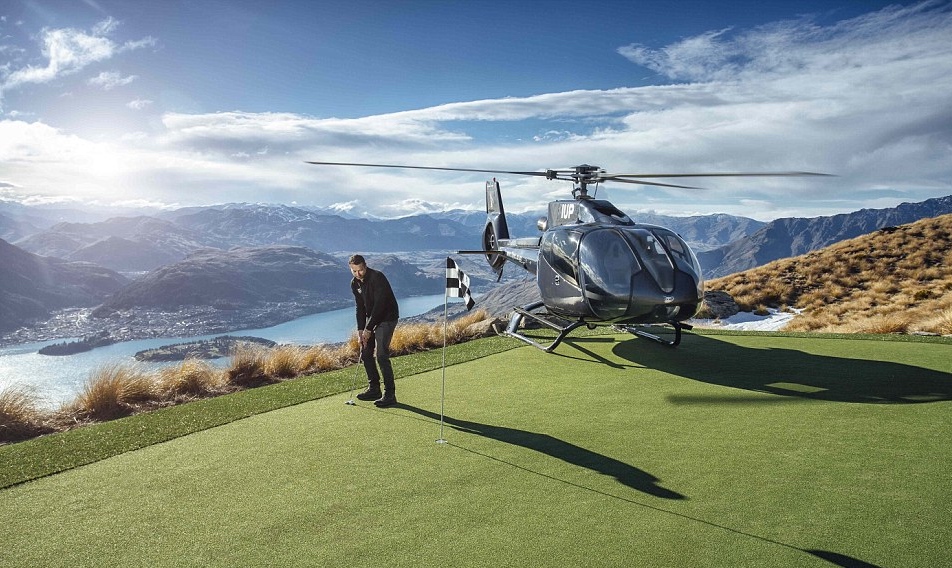 The Over The Top Chaps recommend golfers use 100 per cent biodegradable golf balls made from wood. Anything not coming off the centre will be lost forever and not good for the environment, unless you want to break the World Record for the Longest Round Of All Time.
The eco balls will float in water or naturally degrade in three to six months.



It took more than a year to complete the spectacular course, with helicopters ferrying earth moving equipment, men, sand and turf across Lake Wakatipu. Ecologists and conservation people were also flown in to ensure that the pristine environment remained intact.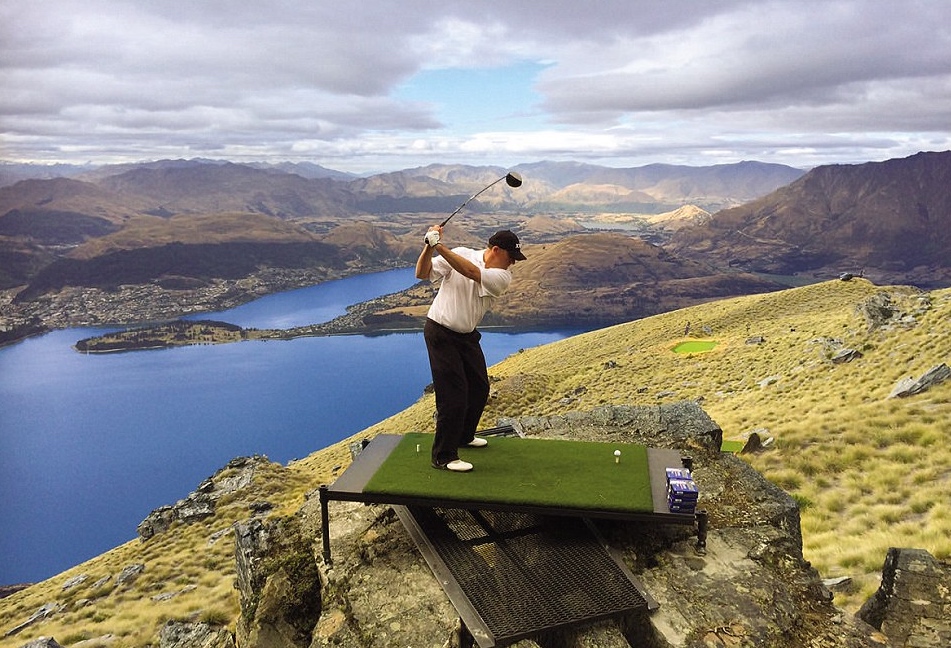 The Over the Top Golf experience is operated by the Over The Top helicopter company in association with the Golf Warehouse and costs $475 NZD (£231) per person. 
https://www.youtube.com/watch?v=7rOfINEe9OI
Click here for more: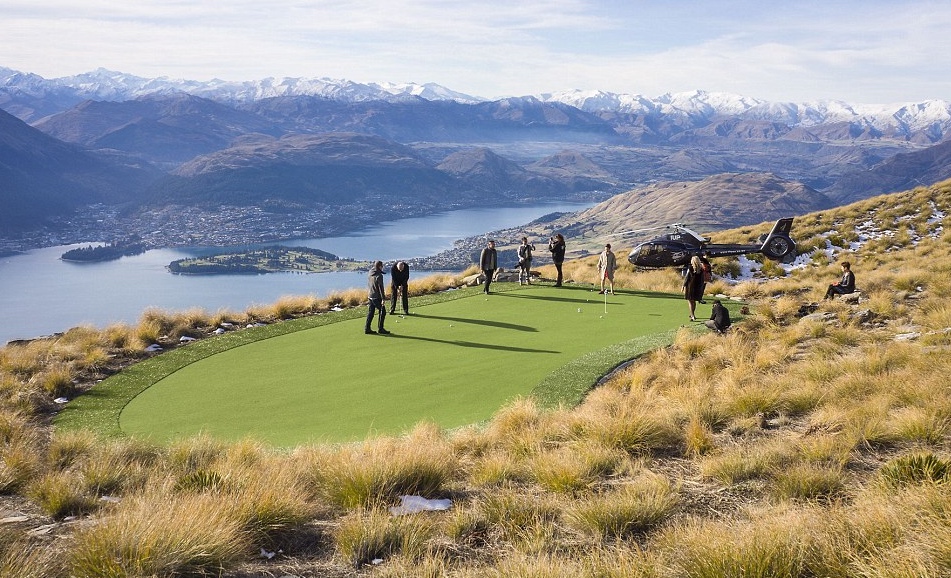 Course Rules!
Only drive with your helicopter behind you!

Don't be intimidated - stand tall and swing - have you ever fallen over on a golf course?

Eco balls recommended off the Keyhole tee due to random ricochets

Watch for green pricks on the course (from the Aciphylla horrida (Horrid Spaniard)).

Follow the switch back, signs between the tees, to the green.

Heads up, enjoy the views. Walk like a cowboy, think like a sherpa.

Placing is permitted as long as you throw uphill

Best of your balls for the score board.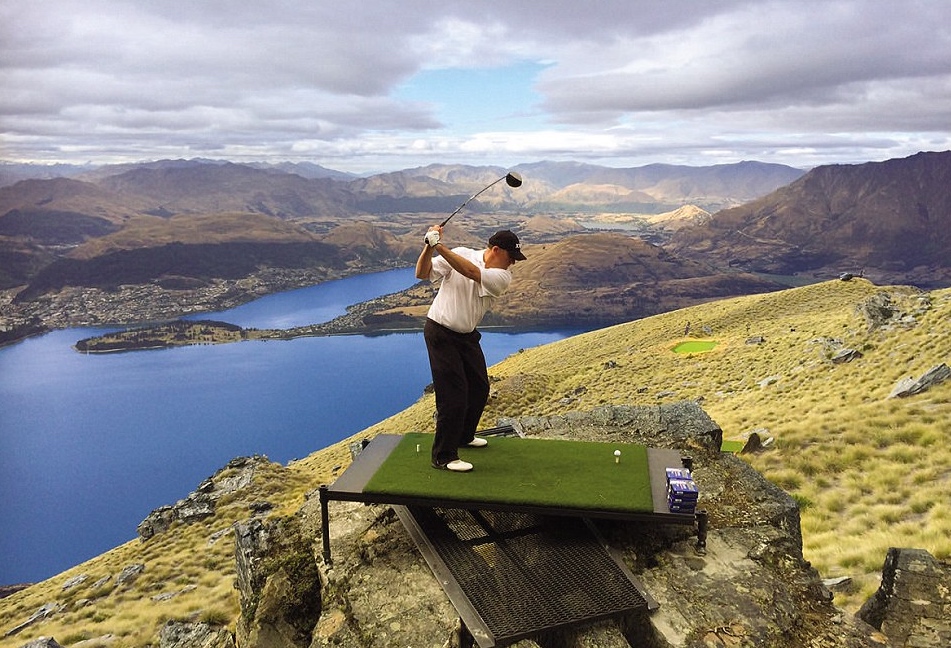 TAGS: Hell Holes, HILFs, Travel, 2018, Craziest Golf Courses, Golf Courses, Lifestyle, Planet Golf