Top 10s
Nov 15th, 2018
Top 10 Golfing Sportsmen
Damn them, they're good at everything
Words: Ben Cove Photography: Getty Images
Top 10: Ex-Pro Sports Dude Golfers
60% of ex-professional sportsmen take up golf. Who are the best ever? Only 10 made our list…
1) Babe Zaharias
Perhaps the greatest female athlete ever to have lived, Mildred Ella Didrikson Zaharias was given the nickname Babe when she hit five home runs in one baseball game. The Texan went on to win gold in the hurdles and javelin and silver in the long jump at the 1932 Olympic Games and gain all-American status in basketball. But she wasn't finished yet. Embarking on a golf career that would cross boundaries and set new standards, Zaharias won the US and British Ladies Amateurs before turning pro. She then did the Grand Slam – winning all three Majors at the time – and later became the first woman to compete on the men's tour, half a century before Michelle Wie was even in nappies.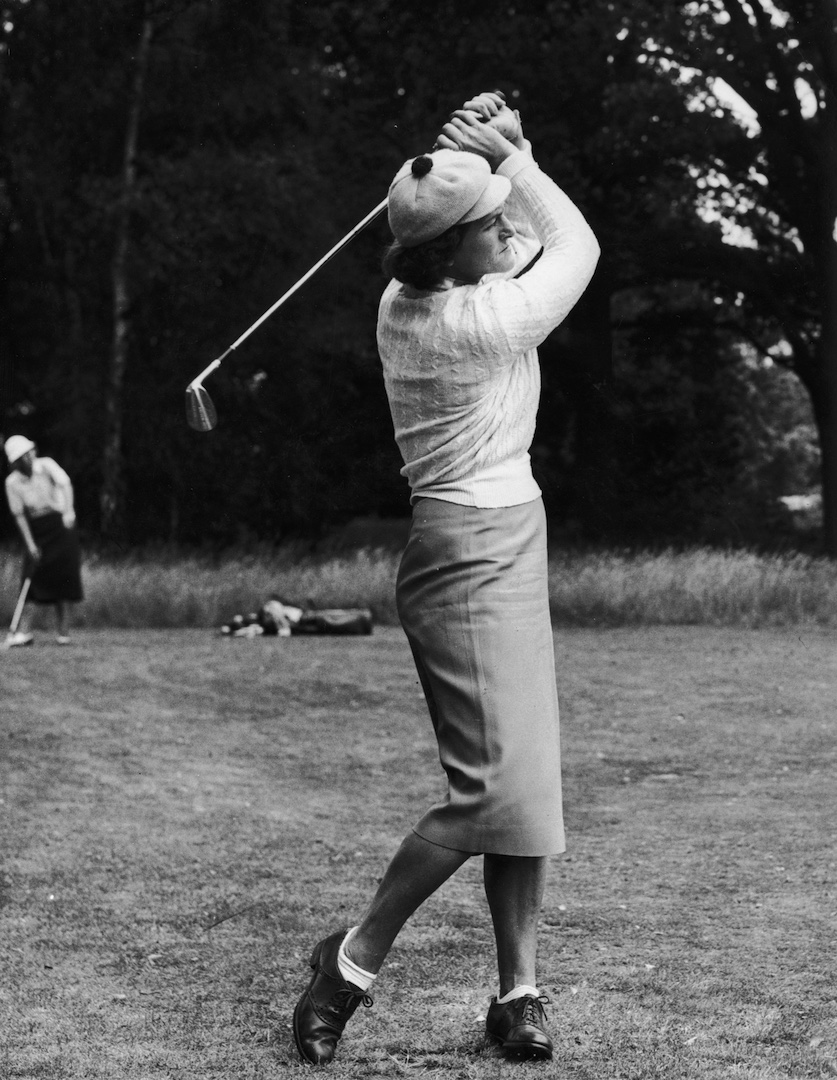 Golf? Pah! Easy!
Check out Babe's Top 50 GolfPunks Of All Time Listing
2) Esteban Toledo
An explosive lightweight with a long reach, it seemed Toledo's only way out of the crime-ridden slums in which he'd grown up was through boxing. He won 12 of his 13 pro fights, appearing on cards in Vegas and LA. But it was while subsidising his fight career with a part-time job at a driving range, that the Mexican taught himself to play golf. He then grafted his way to the top from the very depths of the PGA ranks, and is best-known for his second-placed finish at the Buick Open in 2002, a tournament at which he played alongside Tiger Woods in Sunday's final grouping. He represented Mexico in the World Cup in 1992, 1994, 1995, 1998, 2002 and 2006. He also became the first Mexican to win on the Seniors Tour in 2013.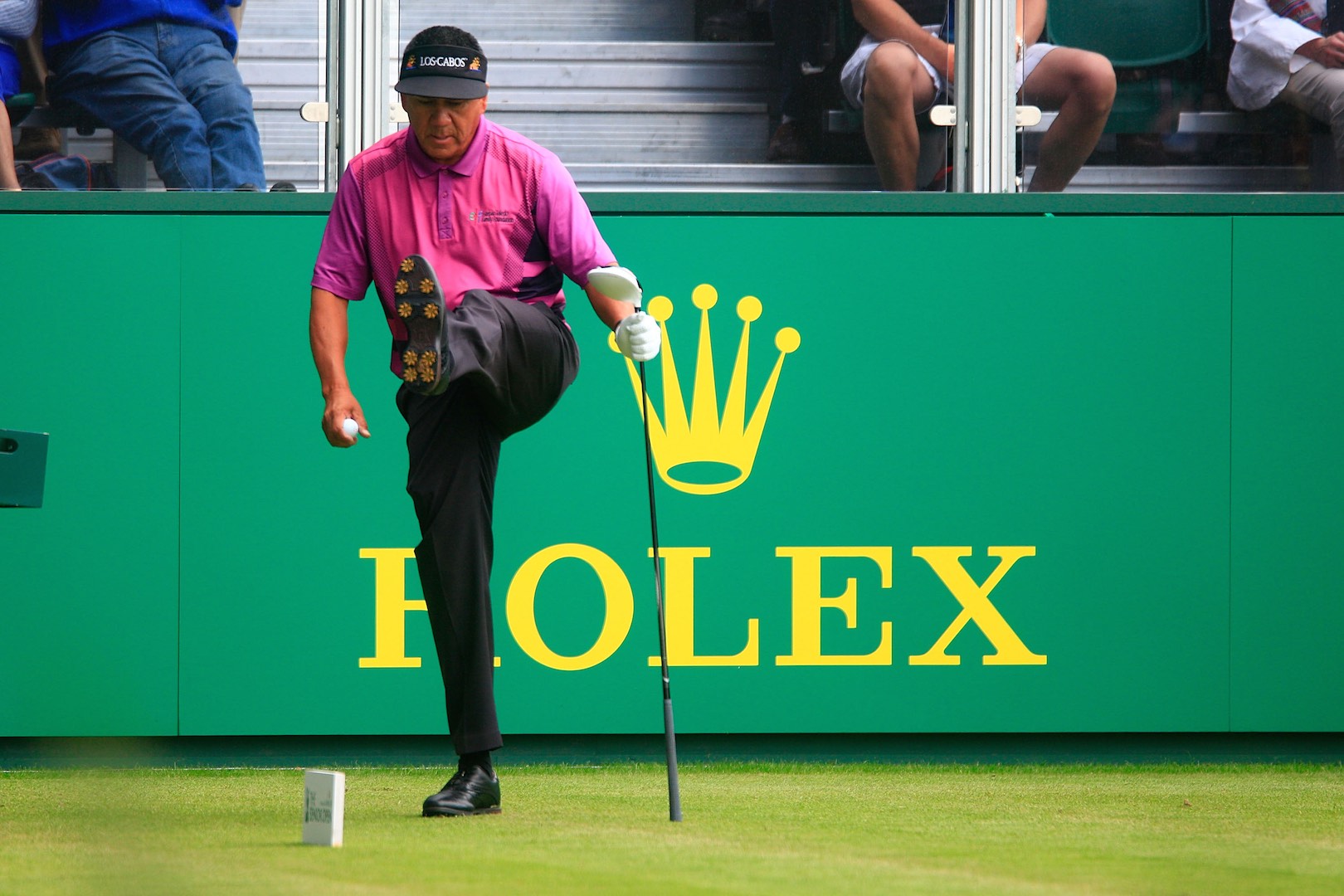 Jab-jab-hook-jab-uppercut-jab-jab-jab-birdie
3) Roy Wegerle
A journeyman striker with Chelsea, QPR, Blackburn Rovers and Coventry City, Wegerle hung up his boots having represented USA at the 1998 World Cup. But retirement left a void; "During my football career, I would only ever play golf three or four times a year and I never knew what the game was all about. But I needed something to occupy me so I joined a golf club," he remembers. "When my handicap came down to scratch so quickly, I was as shocked as everyone else." Wegerle went on to win a couple of events on the Celebrity Tour in America before turning pro in 2002. He had a bash at Open Championship regional qualifying that year, but a 5-over-par tally at Hadley Wood wasn't enough. "I've become hooked on the game," he announced afterwards. "I don't know where it's all going to end up." Last month, Wegerle finished tied for 16th at the Minor League Golf Tour's Ocean Breeze Shootout in South Florida. His prize? $40.80.
Never mind the golf: Check out Wegerle's wonder goal!
4) John Brodie
 Regarded as The San Francisco 49ers' greatest ever quarterback, the American Football legend was named NFL's Most Valuable Player in 1970. After retirement, Brodie turned to golf, winning more than $735,000 on the Senior PGA Tour and picking up a victory and 12 top tens in the process.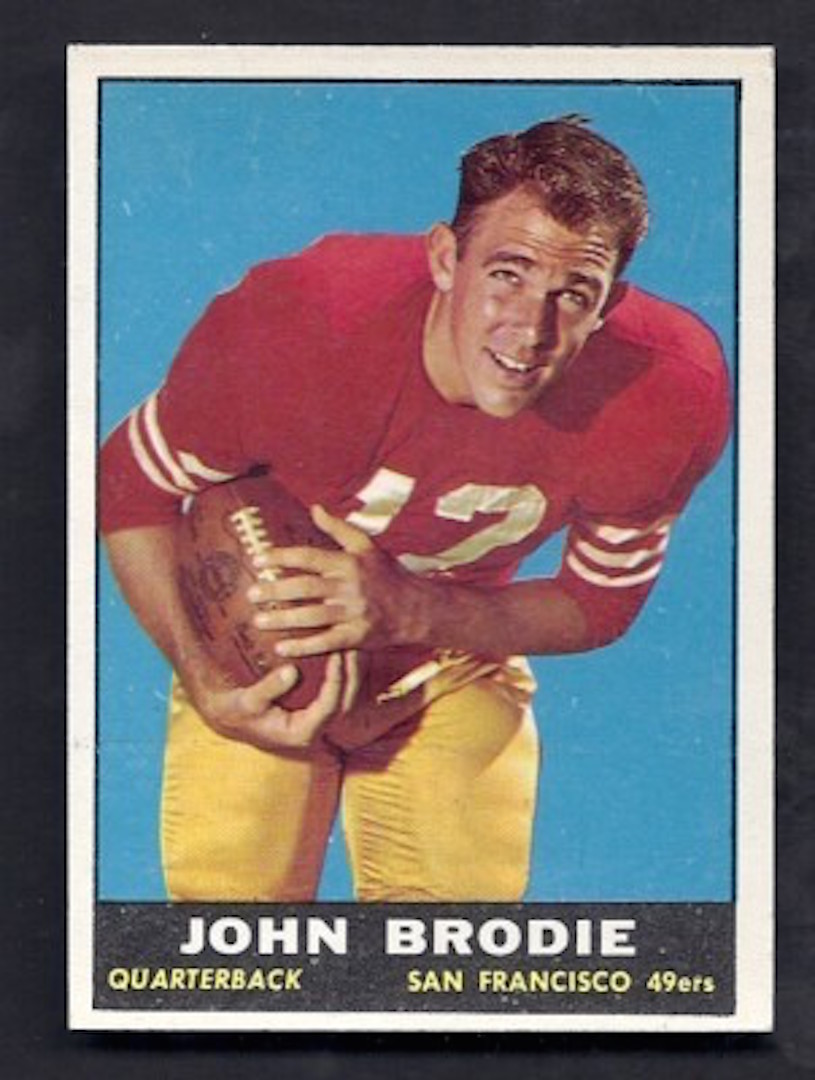 5) Michael Jordan
The basketball legend was the most prominent sportsman in America, until a club-swinging whippersnapper called Tiger Woods came along, that is. Nowadays Woods and Jordan have so much in common – global fame, astronomical fortune and a love of golf – that they're best mates, and regularly hit the fairways together socially. "He helps and advises me a lot, he's like my big brother," says Tiger of Jordan. As for MJ's golf, his handicap is down to one, which may not match Tiger's standard, but sure as hell puts him up there on this list. Such is Jordan's involvement within the world of golf these days, the ex-NBA hero has often been touted as the answer to The USA's Ryder Cup frailty, and has been involved in the inner sanctum of USA Ryder Cup teams several times. Hasn't down them much good, mind.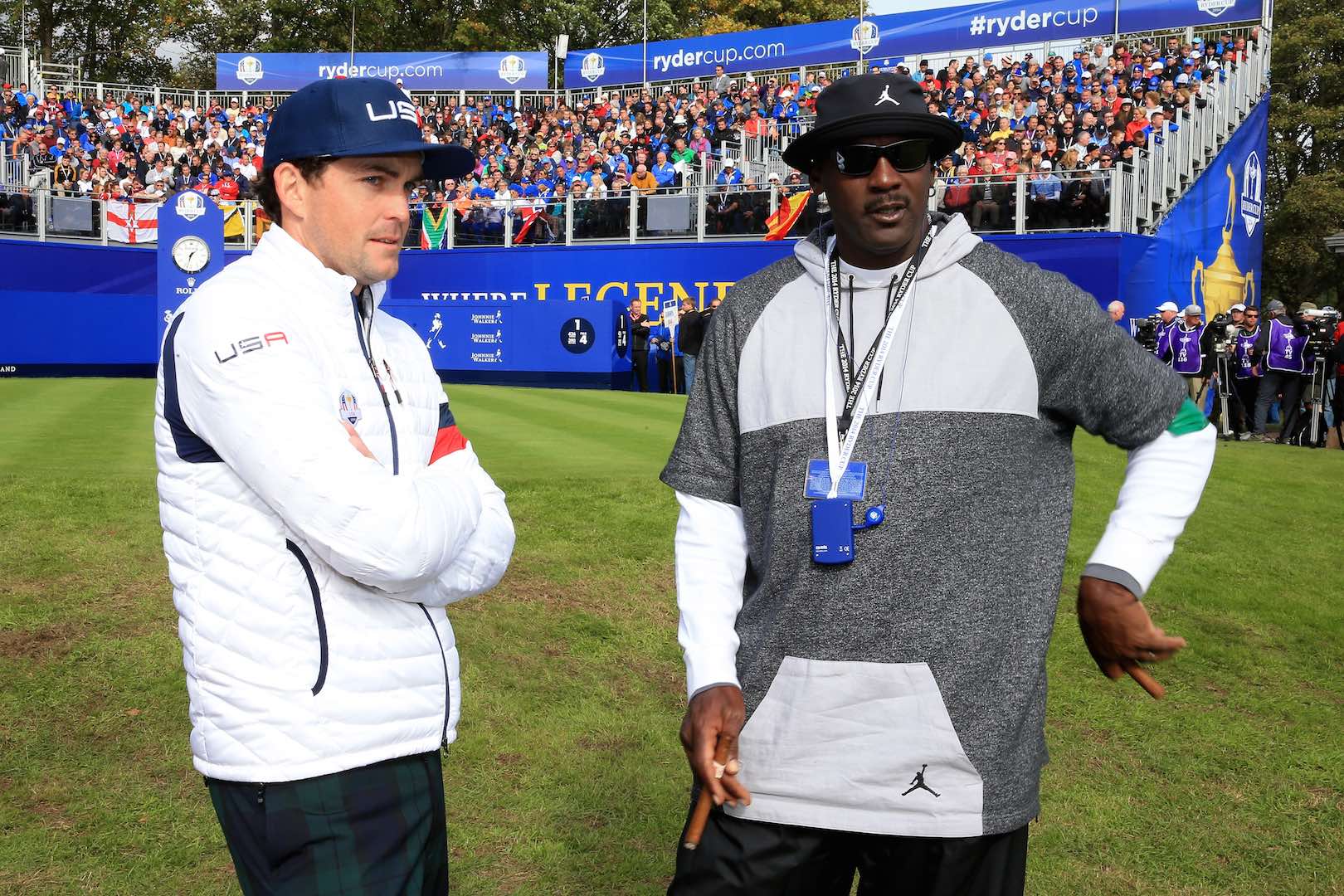 "See the thing is, Keegan, you look a bit mental when you hole a putt"
6) Max Woosnam
As a schoolboy, the scouser knocked 144 against the MCC at Lords and captained Winchester College to national golf glory. At this stage, he could've been forgiven for resting on his sporting laurels and concentrating on his studies at Cambridge University. But not Max Woosnam. He became pretty good at snooker, cueing a maximum break of 147 at an inter-house competition, and on the links, he quickly got his handicap down to scratch, winning the varsity match twice in the process. After graduating, he played football for Chelsea, Manchester City and England, won tennis gold at the 1920 Olympics and then a doubles title at Wimbledon in 1921. So impressive was Max's eye for a ball, that he once beat Charlie Chaplin at table tennis… using a butter knife instead of a bat.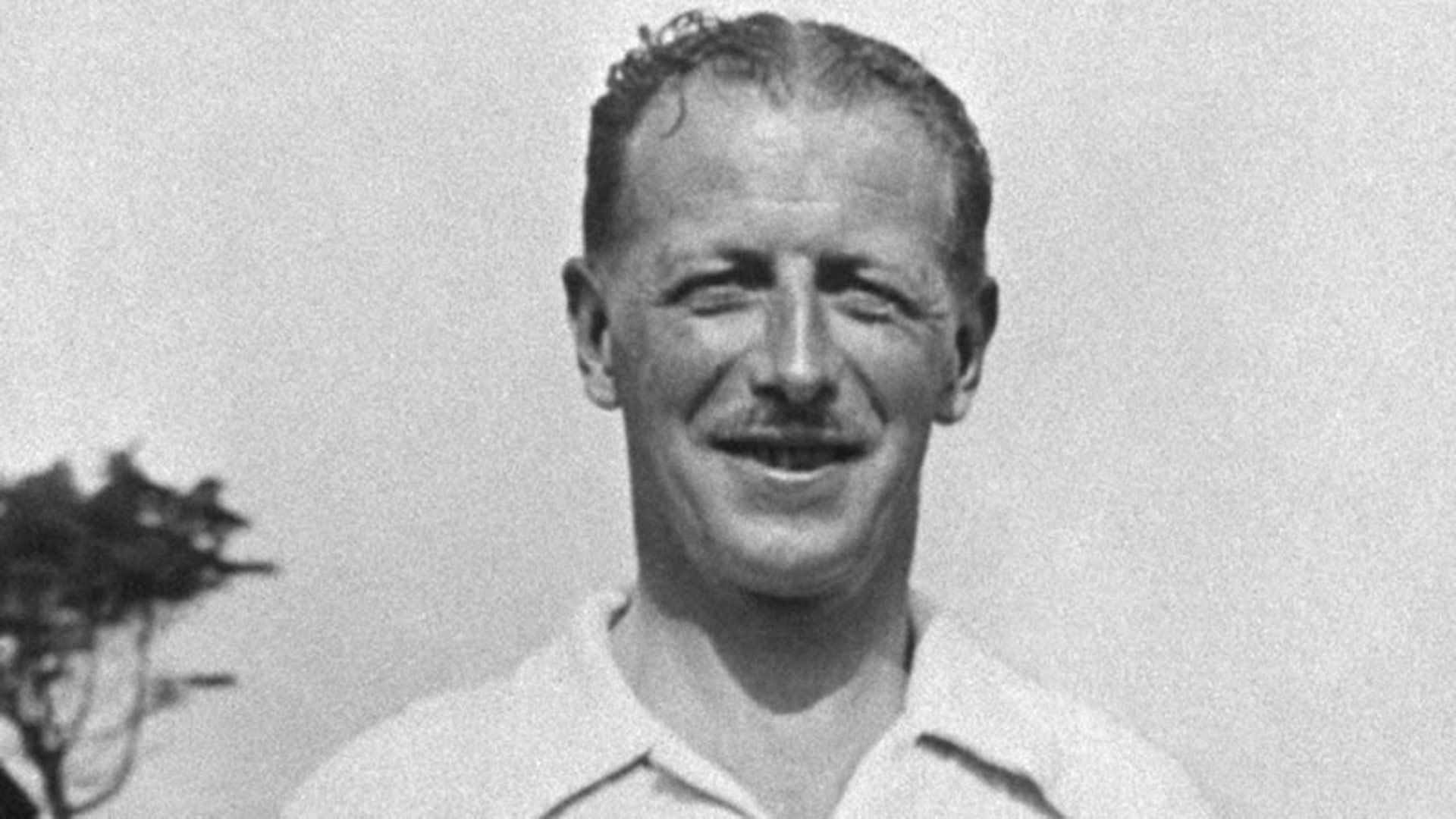 Big Woosie
7) Kelly Slater
Slater is the greatest surfer of all time: World Champion aged 20 (the youngest ever) and again at 39 (the oldest ever) with nine other World Championships inbetween. But it's his golf that we're interested in and the boy can play. 
And he's pretty much obsessed, plays off scratch and this year shot 61 at Pebble Beach during the Pebble Beach Pro-Am. Kelly's average drive is 275 yards, and "pretty straight," according to the man himself. 
Slater was paired with German Marcel Siem and ended the final round in fourth overall, but it was largely due to Kelly's performance: He finished the final round 11 under par, at Pebble Beach... (quick intake of breath – Ed) The PGA Champions tour could well be a viable option: "In surfing you can pretty much go naked if you want to, but golf has rules. I like a bit of order and formality now and again," says Kelly. 
So good is Slater at golf that Cobra Puma signed him up as an ambassador. Slater will be at the Dunhill in St Andrews in October: Check him out.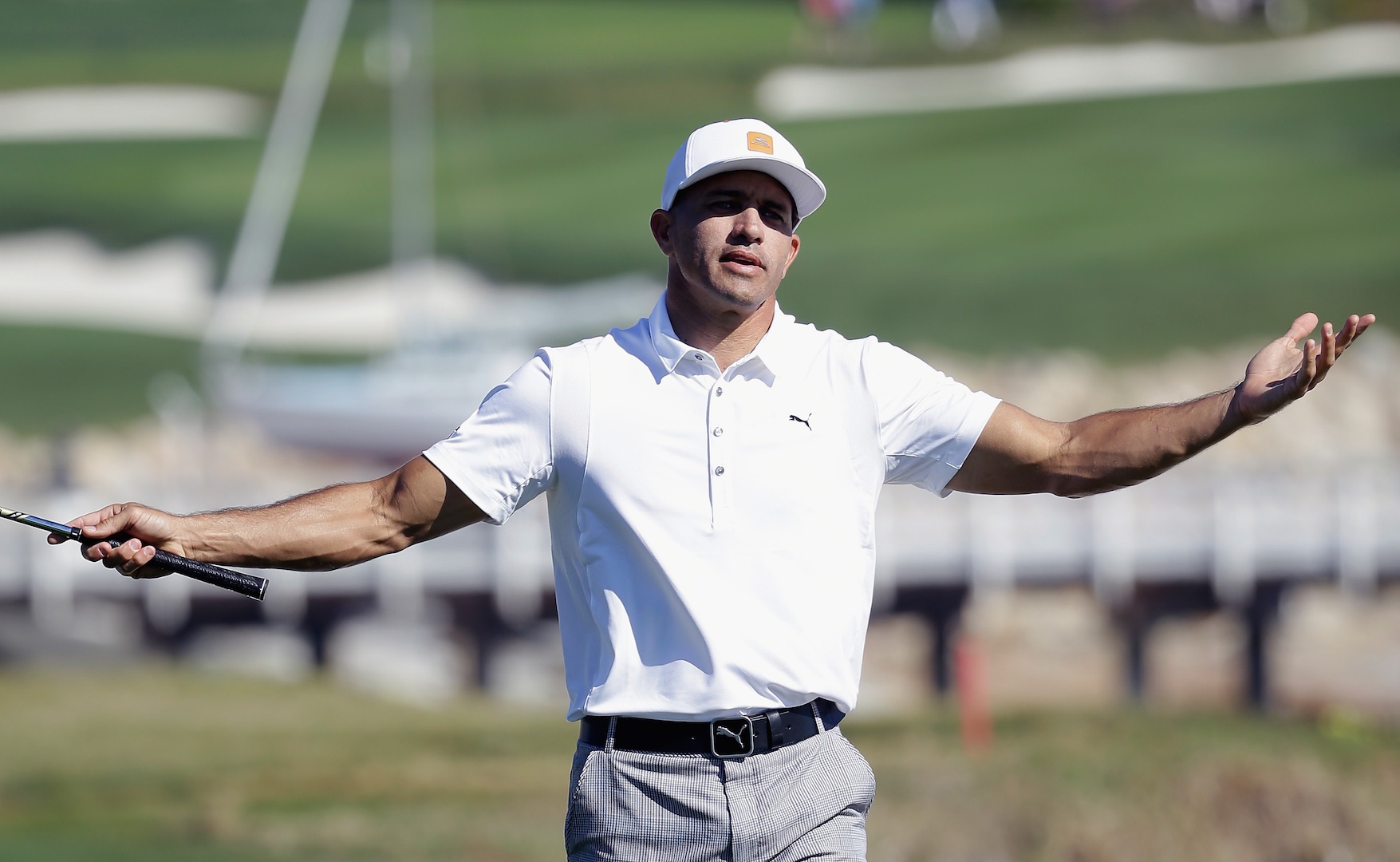 ​
8) Diego Maradona
It wasn't until the Argentinean maverick sought solace in Cuba in 2000 that he fell in love with our great game. But when he did, he embraced it with the same neurotic addictiveness that has both blighted and enhanced his life. Fellow members at Havana's only golf club are used to seeing El Diego complete three lots of 18 holes every day. Apparently the World Cup winner will even play in the dark, tracking his ball down with a flashlight. When his doctor suggested he moved to Brazil for his next stage of rehab at The Master Mind Clinic in Sao Paulo recently, Maradona refused, demanding that a golf course be built in the clinic's grounds. He's still waiting for it to be completed.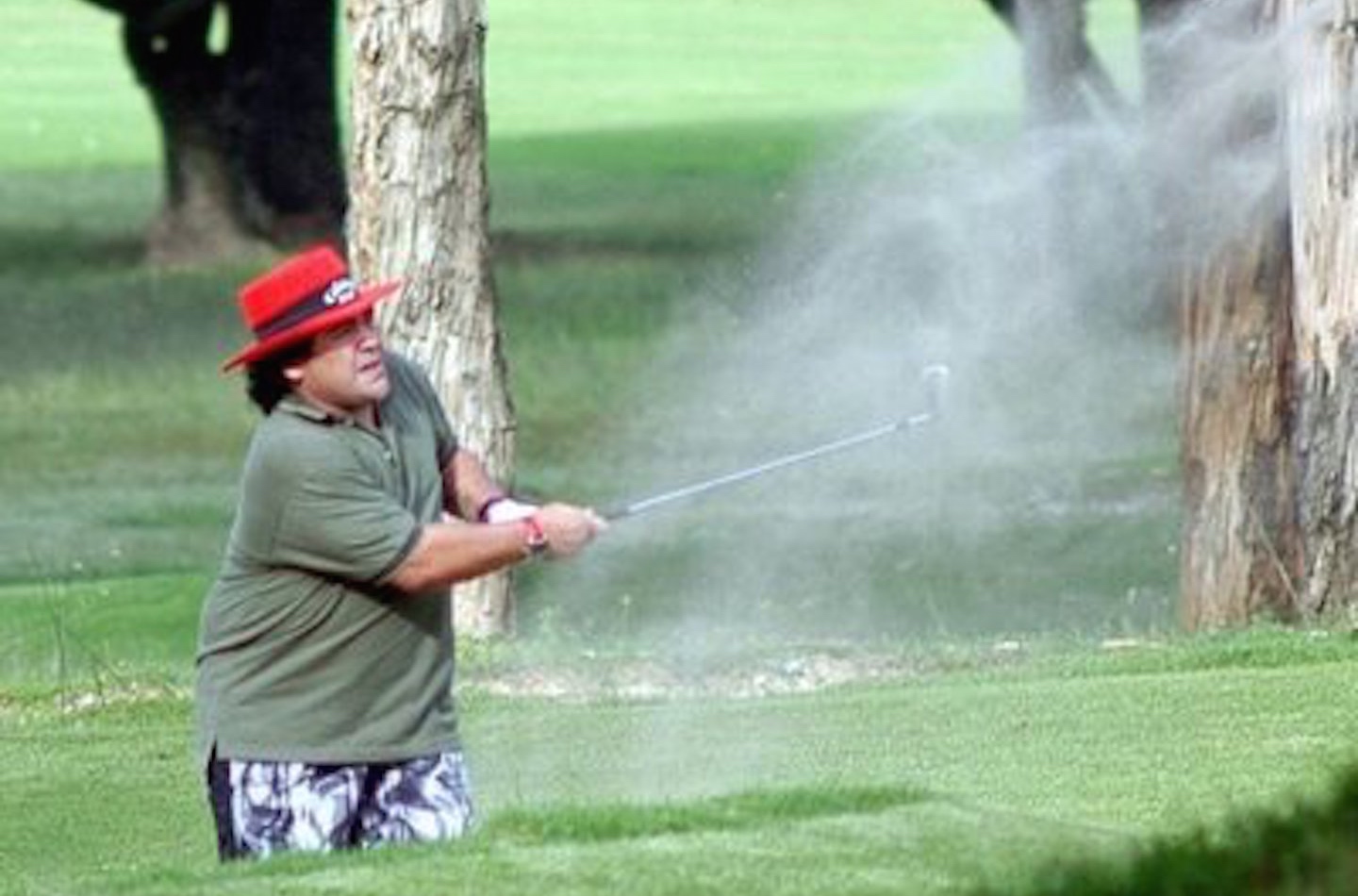 "Handball!!!!"
9) Wayne Gretzky
Though it was a lethal left-handed stick-stance that made Gretzky the greatest ice hockey player of all time, strangely the 5-handicapper plays golf right handed. "All the top guys play right-handed, Tiger, Jack and Arnie, so I decided that I'd do the same," Gretzky explains. "Thing is, I can play hockey in front of two million people and it doesn't phase me, but out on the golf course I'm just like everyone else; I get on the first tee box and become really nervous."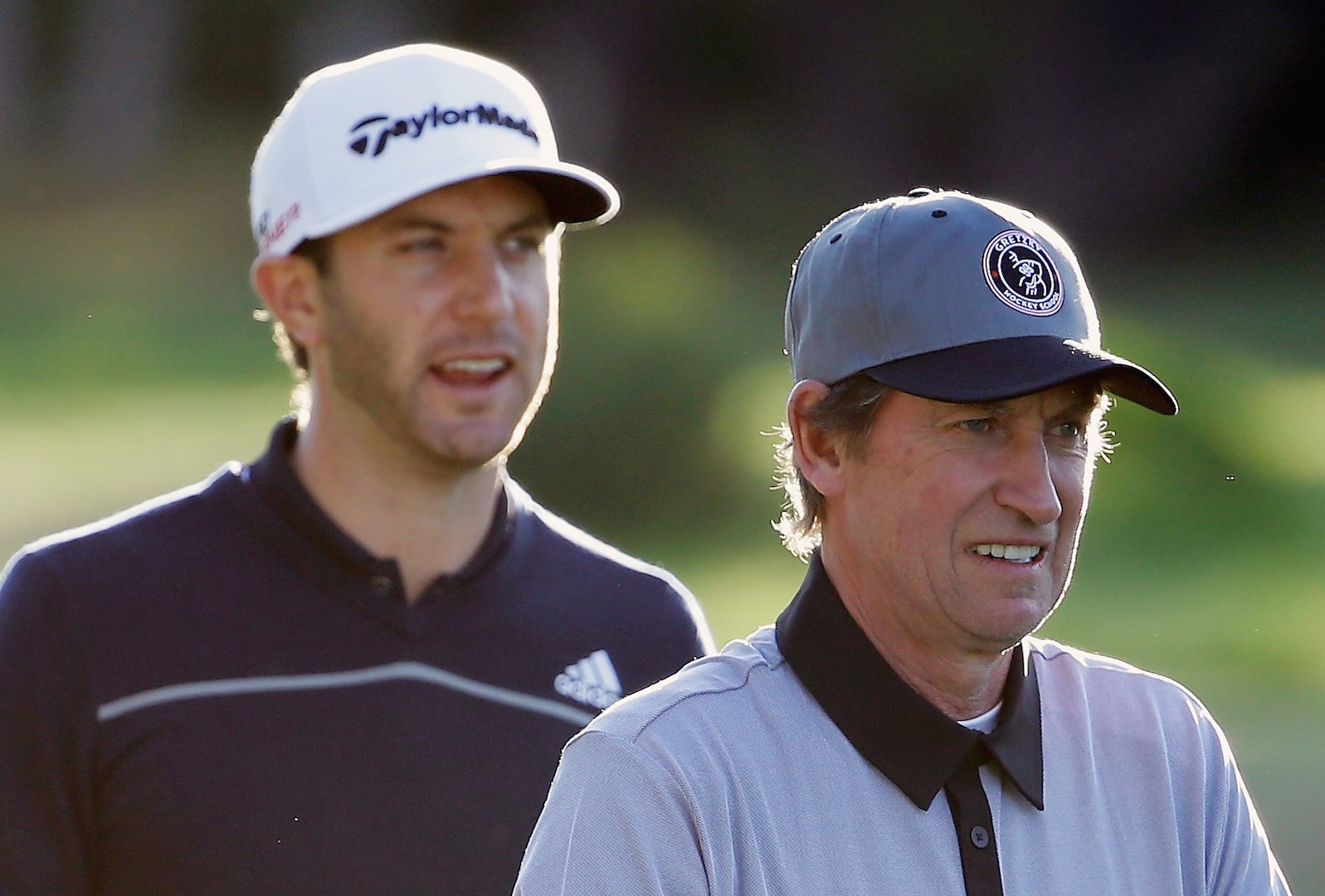 "No, you can't call me dad!"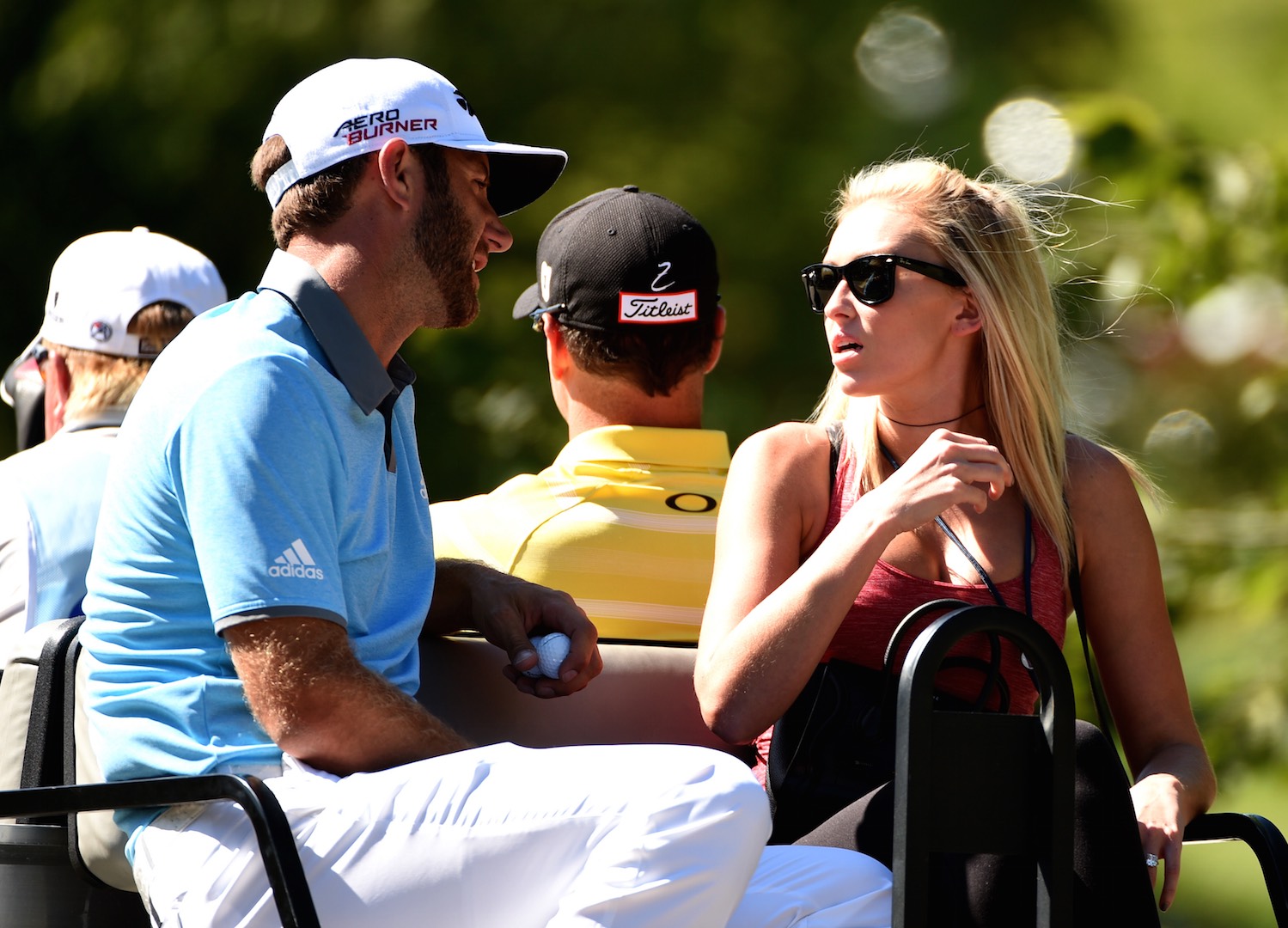 "I told you he wouldn't like it"
9) Andriy Shevchenko
When the Ukranian legend signed for Chelsea in 2007, he made sure his priorities were in order. Before he had met all of his new team mates, learned the English language or even decorated his home, he headed straight for Wentworth to enquire about membership. The 7-handicapper has since spent every spare minute on the fairways of the Surrey course – and it's exclusive neighbour, The Wisley – which may explain his on-pitch demise at Stamford Bridge. When he retited from football in 2012, Shev joined the Challenge tour and played in a couple of events, notably the Kharkiv Open in Ukraine in which he shot 84 & 86 and missed the cut, languishing a whopping 40 shots off the lead. Former world tennis number one Yevgeny Kafelnikov of Russia, another golf-obsessed sportsman, also missed the cut on 16 over.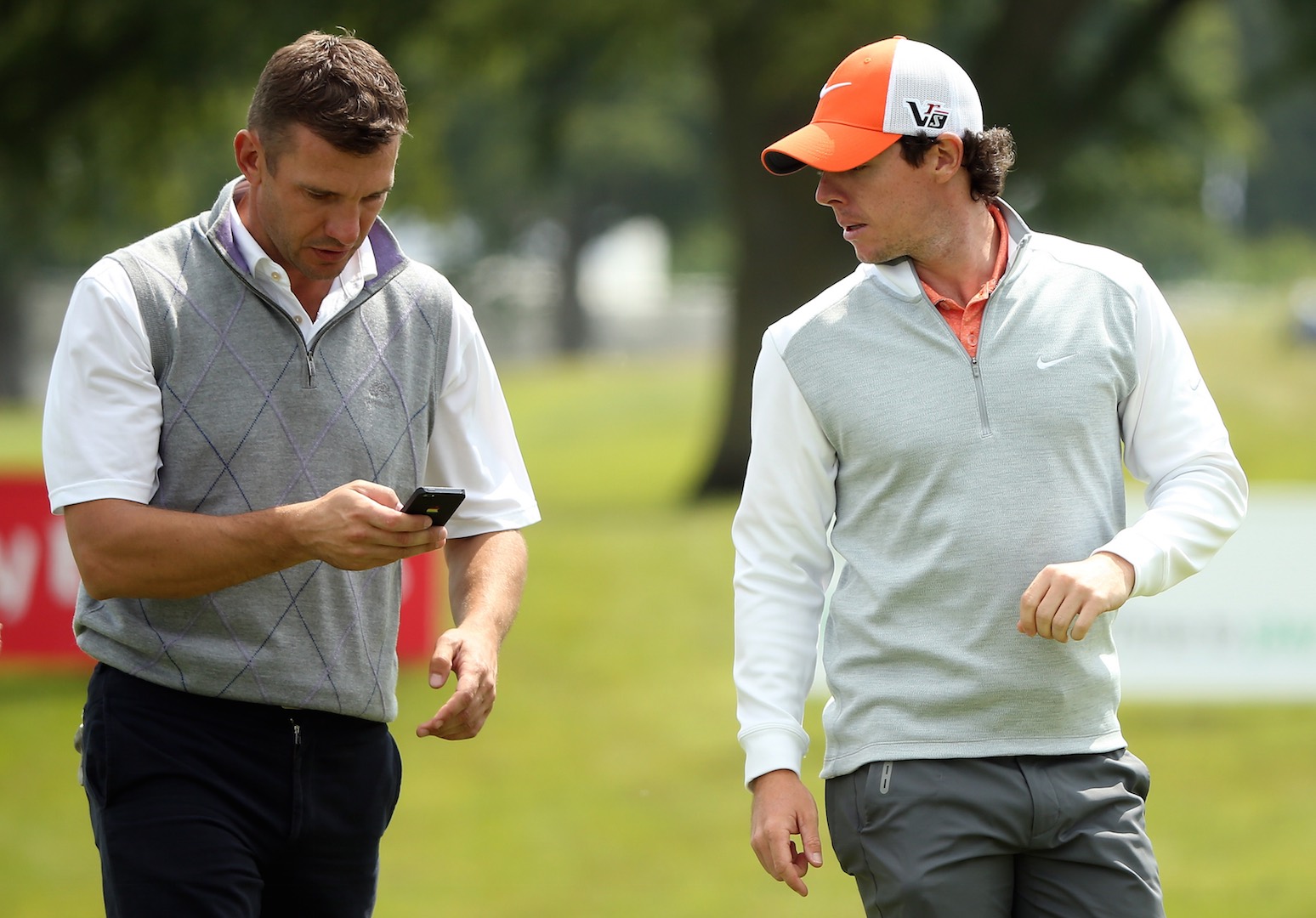 "So that's all it is? Hollywood 222?"
10) The Big Show
The strangest sight on a golf course since Sergio Garcia held a ten-foot putt, the 7ft 1inch wrestler is a regular on the US celebrity golf scene. According to insiders, a lot of putts are conceded when he's around. Can't think why…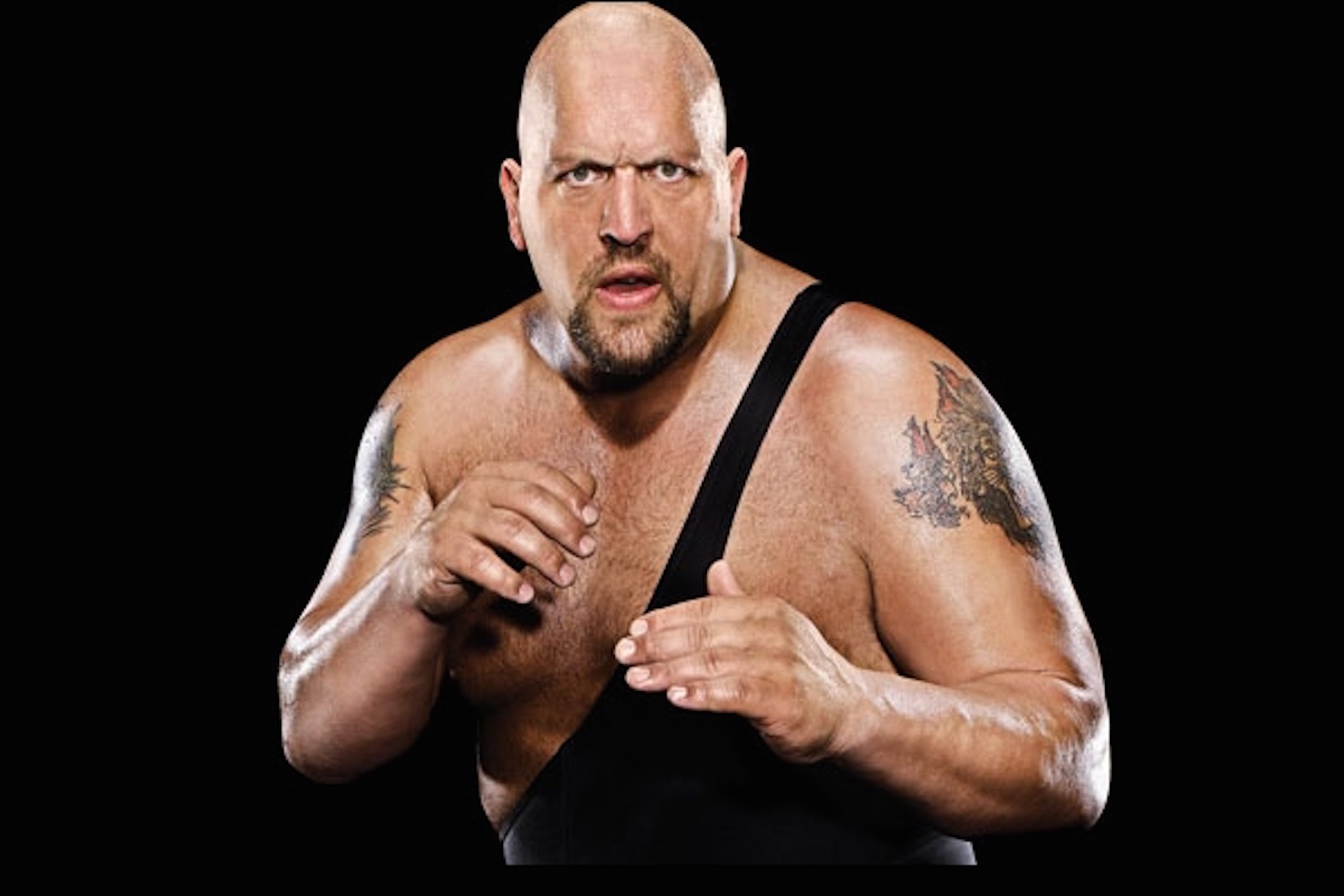 "And I say, mulligans are allowed"
TAGS: Wayne Gretzky Golf, The Big Show Golf, Babe Zaharias, Diego Maradona, Nigel Mansell Golf, Keegan Bradley, John Brodie Golf, John Brodie San Fransisco 49ers, Roy Wegerle Golf, Esteban Toledo Golf, Top 10s, 2018, Michael Jordan