The Open
Jul 16th, 2019
We all love a drop zone
Except at Royal Portrush
Words: GolfPunk
Every golfer loves a drop zone, except for the ones where you've just plonked it into the middle of that lake or alligator infested swamp! The pros in particular like it when there find themselves in or around a grandstand and they simply walk to a nicely mown little patch close by. Fast forward to Royal Portrush and the venue for the 2019 Open Championship.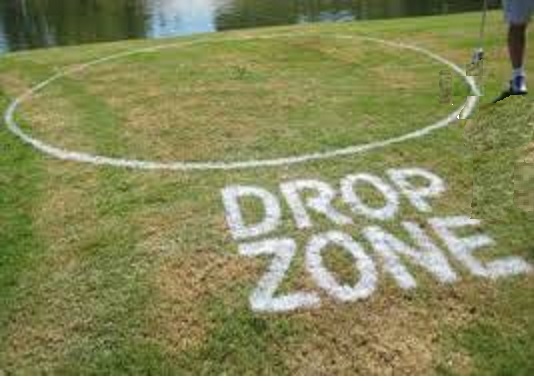 The R&A have decided that a shot at the final hole of this fine links course, which is wide enough to find the grandstand around the green should receive a punishment commensurate with such a wild shot – be it planned or not. So, the sneaky solution to an almost impossible shot into the green known as 'Grandstanding' or 'Grandstopping' becomes not such a great option.
GOLF magazine Dylan Dethier decided to check out the drop zone and it makes interesting viewing.
https://twitter.com/GCMorningDrive/status/1151170881076584448
We are sure this is going to stimulate a lot of debate, especially once the Open gets underway. The GolfPunk office is split on the issue. On the one side, if the drop zone is in the same condition as the surrounding rough what is the problem? If, however, the drop zone has been specially selected to be especially punishing then perhaps there is the point that, had the grandstand not been there, the lie was not automatically a bad one!
And another thing...
The Top 10 Weirdest Open Moments