The Open
Jul 20th, 2019
Want to get ahead, kiss your caddy!
Could Westwood finally win a major?
Words: Martin Spiller Photography: Getty Images and Instagram
Lee Westwood backed up a first day 68 with an impressive 67 and is currently tied in 3rd position with Tommy Fleetwood, just one shot off the overnight lead. Based on his recent form this is somewhat unexpected. What has changed you might ask? Well he's brought Helen Storey, his girlfriend, in as his looper and, despite her not knowing much about golf, it just might provide the fairy tale story for one of the finest golfers never to win a major.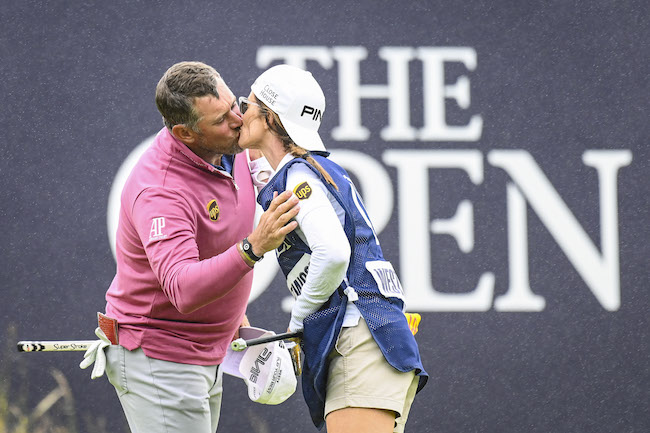 Westwood ended his relationship with his long-term bagman, and tour legend, Billie Foster last year and his fitness instructor girlfriend took up the position. The result, a pretty solid change in form in 2018 when Westwood broke his 4-year winless drought at the Nedbank Challenge in South Africa, pocketing a cool £1 million. As an aside it does make one wonder how Foster feels having missed out presumably on a £100,000 bonus, but such is life!
However, 2019 has not seen Lee build on this form with two missed cuts, most significantly at the PGA Championship and nothing higher than a 7th, leaving the 46 years old ranked 78th in the world.
But on the 10th anniversary of his famous Turnberry horror three putt at the last, Westwood is very much in contention, looking good and getting us wondering if he could finally do it? The departure of some of the big names and star attractions, might finally leave Westwood in a good place to take his first big one.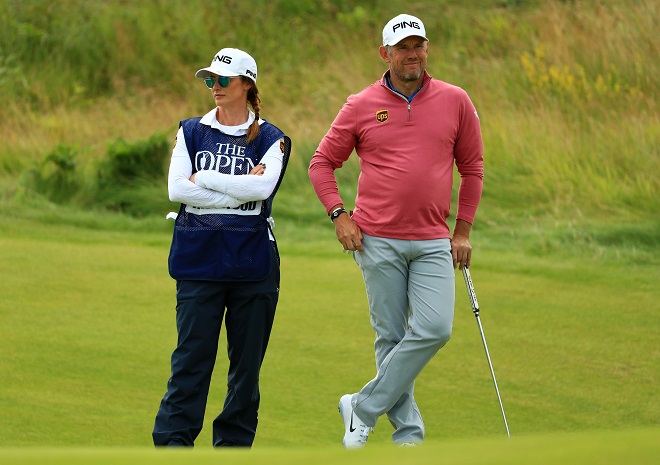 To be fair to Miss Storey she has not been his permanent bagman since the split with Foster. Westwood has used his 18-year-old son Sam at the Irish Open and Scottish Open earlier this month and he has also used Dominic Bott, a caddy to both Thomas Bjorn amongst others.
At the Open it appears that Westwood asked her to step in and, according to him "she's delighted to be caddying at a major because in majors they employ a person with each group to rake the bunkers and she doesn't get sand on her trainers."
And whilst Storey admits to knowing little about golf it doesn't seem to stop them as both her and Westwood were laughing a lot during the first couple of rounds. "You'd be surprised the sorts of things we talk about out there; where we're going to eat tonight, when we're going on holiday, whether there's a nail file in the bag," he said.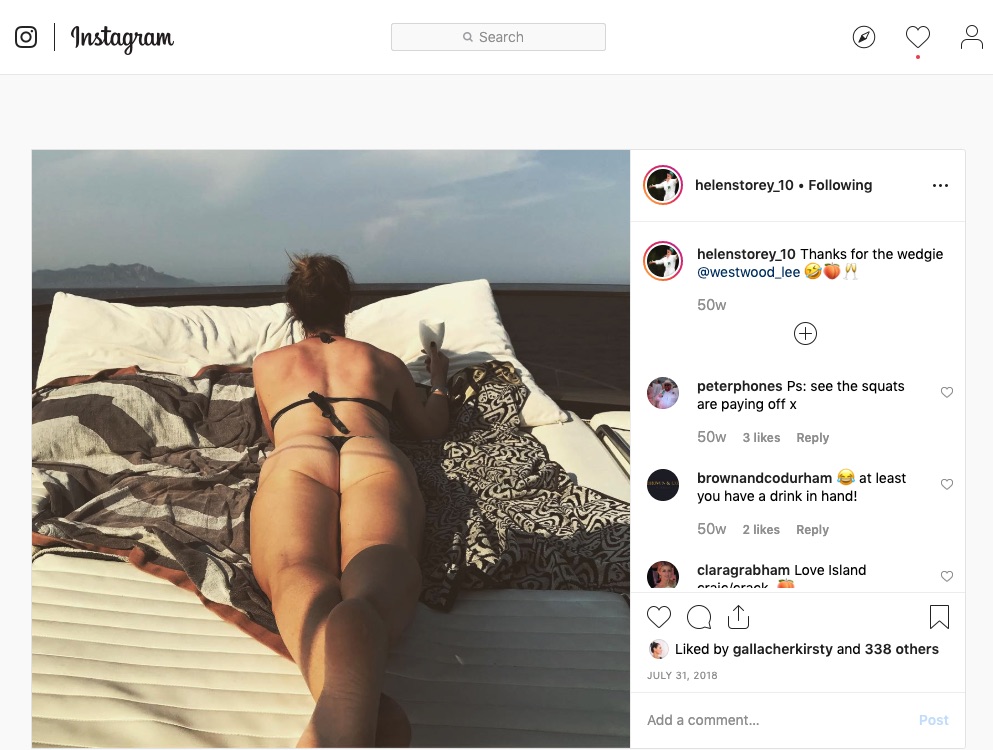 Well Lee, GolfPunk are 100% behind you and Helen, and we want to see more smooching at the end of each round. If it keeps you working and keeps you focussed on giving us that fairy tale then we are all for it. And who knows it might catch on and more players start kissing their caddy's rather than shouting at them!
And another thing...
This time next year we need to be millionaires!