Equipment
Jul 7th, 2021
Srixon unveils Centre of Excellence
New facility at Hartford Golf Club in Cheshire
SRIXON® has announced the opening of its new Centre of Excellence at Hartford Golf Club in Cheshire. The centrally located facility is destined to become a must-visit hub for golfers of all abilities, from beginner level to elite tour players, looking for the most comprehensive Srixon, Cleveland Golf and XXIO custom fitting experience in the country.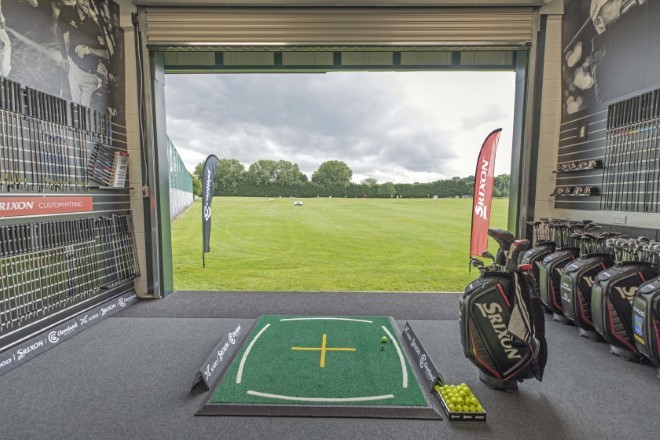 The launch of the innovative new facility comes in a year that Srixon Sports Europe celebrates its 20th Anniversary whilst continuing to ride the crest of a wave that has seen staff players, Hideki Matsuyama and Shane Lowry capture Major Championships, pushing demand for Srixon's ZX series woods and irons and Cleveland Golf wedges to an all-time high. 
"I am delighted to announce the opening of our first Centre of Excellence in England in partnership with Hartford Golf Club. This marks another big step forward for our group, 20 years after our arrival in Europe. 
At Srixon Sports Europe, we are committed to the quality of service we provide to our dealers, customers and golfers around the UK and Continental Europe. Hartford symbolises this ambition and our desire to continue to work together with our retailers to provide the best Srixon, Cleveland Golf and XXIO product experience for all golfers."
Sean Hanafusa, CEO and Chairman of Srixon Sports Europe. 
The new Centre of Excellence is part of the brand's strategy to provide flagship performance facilities across Europe where it can showcase and fit its products in a premium and professional setting.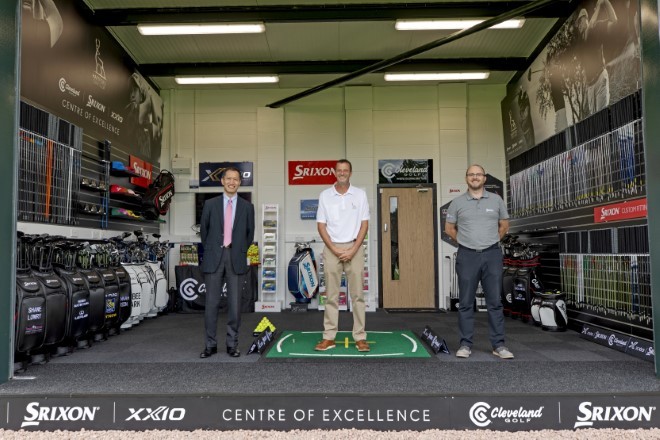 "Srixon is currently enjoying a tide of great momentum in the market, with products being well received. And, of course, having two current Major winners with Hideki and Shane just adds more kudos to the brand, with hopefully more Majors to come!" said Gareth Taylor, Head of UK & Ireland Sales, Srixon Sports Europe.
"We are working hard to push forward with our brand strategy and part of this is the enhancement of our custom fitting service across Europe. The opening of this first Centre of Excellence in Cheshire will be followed by two more facilities later in the year with one in the South of England and one in Paris. This is sure to then accelerate into further centres being opened across the UK and Europe as we move into 2022."
Joe Miller, Srixon Sports Europe's European Product Manager commented: "The Centre of Excellence at Hartford Golf Club is truly one of a kind and its launch will allow us to get closer to the end consumer, as well as provide our retailer partners with a facility that they can bring their customers to receive the ultimate fitting experience.  In our fitting room we have 38 wood, iron and wedge heads complemented by 210 wood, iron and wedge shafts delivering thousands of combinations to accommodate every type of golfer.
It really is an Aladdin's cave of golf components and technology which anyone can utilise to take their game to the next level with the best equipment on the market, fitted by specially trained PGA Professionals."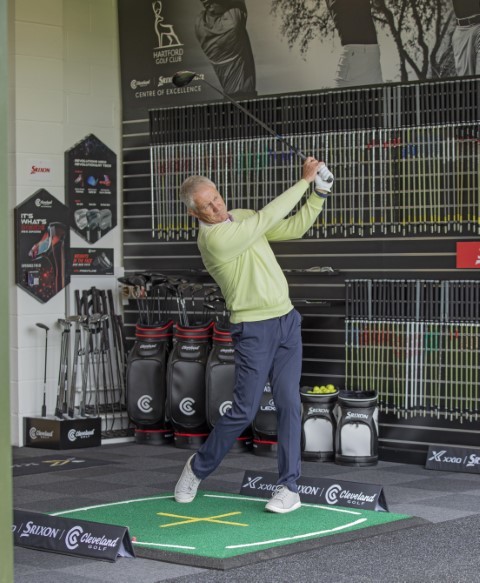 Located in Northwich, Cheshire, Hartford Golf Club is a family focused club that is committed to growing the game across all generations and, along with its magnificent facilities, represents the perfect location for Srixon to partner with on this exciting project. 
"We are thrilled to welcome Srixon Sports Europe to Hartford Golf Club and work in partnership with them on the launch of such a fantastic initiative. The Centre of Excellence will not only allow our members to receive the best fitting experience in the game, it will undoubtedly attract more people to the club seeking to take advantage of the best custom fitting experience in the region. We are proud to be the first Centre of Excellence to open in the UK and look forward to harnessing the opportunities a facility like this will naturally bring to our business."
Tim Barnes, Owner of Hartford Golf Club
The Centre of Excellence also sees the launch of Cleveland Golf's revolutionary 3D Augmented Reality wedge fitting experience, pioneering a short game training experience never seen before. The system, which includes helpful short game tips from former European Tour Professional, Christian Cévaër, gives players 24/7 access to short game tips in augmented reality. 
The use of QR codes and Augmented Reality serves to bring a short game area to life and will allow the customer to watch an SSE ambassador on their own phone screen, allowing them to listen to valuable tips and pointers from a variety of positions around the green.
The Srixon Centre of Excellence is now open at Hartford Golf Club, Cheshire and appointments can be booked via the Srixon UK website.
---
And another thing...