The Masters
Apr 5th, 2022
Rolex partners Augusta National for 86th Masters Tournament
Rolex has supported the tournament since 2008
Photography: Rolex/Augusta National
The hallowed grounds of Augusta National Golf Club will be the focus of the golfing world when the 86th edition of the Masters Tournament is staged from 7–10 April. Rolex has supported this bastion of sporting prestige for more than two decades and been an International Partner since 2008.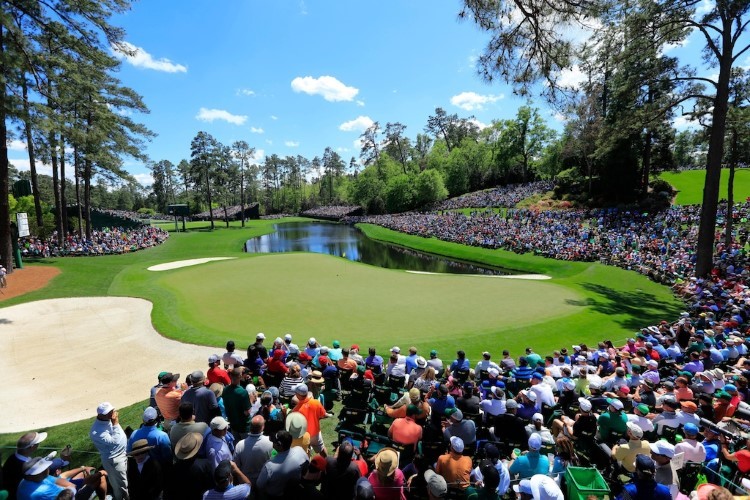 Since the inaugural Tournament in 1934, Augusta National has born witness to some of the most memorable moments in the game's history. The azalea-lined fairways and manicured greens form a beautiful setting for the year's first men's major, but the pristine course in Georgia, USA, is also an uncompromising test of all aspects of a player's repertoire. Those aspiring to don the coveted Green Jacket awarded to the winner on Sunday must negotiate the sternest physical and mental challenges. Skill and power, patience and inventiveness, consistency and unwavering concentration
– these are the qualities required to prevail, while always showing respect for peers and the game's traditions.
The privileged relationship between Rolex and the Masters is an integral part of the wider bonds between the Swiss watchmaker and the sport. These originated with a pioneering agreement in 1967 when Arnold Palmer, joined by his friends and rivals Jack Nicklaus and Gary Player (The Big Three) became the brand's first golfing Testimonees. The relationship, based on a shared commitment to perpetual excellence, has grown and flourished ever since and now encompasses the world's leading players, tournaments and organizations that administer the sport globally.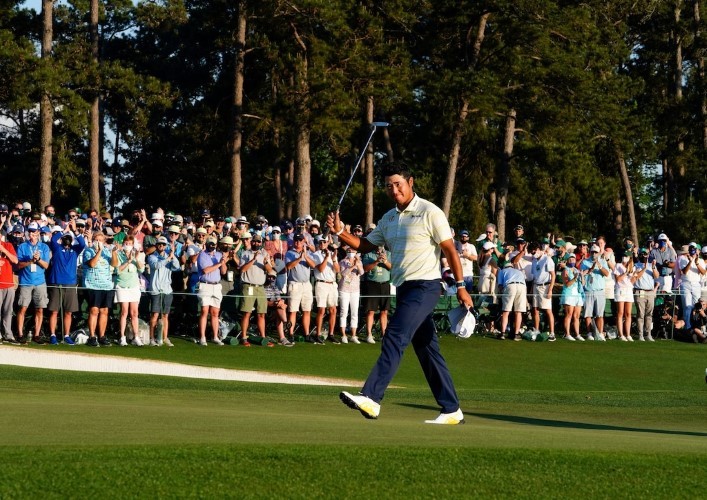 Rolex Testimonee Hideki Matsuyama returns to Augusta National as the defending champion, having last year become the first Japanese man to win a major. With that triumph, he joined an esteemed band of players to have been the best-scoring amateur at the Masters – he achieved this in 2011 – and then winning the title as a professional. That group includes fellow Rolex Testimonees Jack Nicklaus and Tiger Woods.
Matsuyama will also aim to become just the fourth player to claim back-to-back Masters victories. If he were to do so, he would join Nicklaus (1965, 1966) and Woods (2001, 2002) in completing the feat.
Following his victory 12 months ago, Matsuyama said:
"Hopefully I will be a pioneer in winning this Tournament. I am glad to open the floodgates, hopefully many more Japanese players will follow me." Commenting earlier this year on defending his title, he said: "It's no easy task to achieve. But I'm the only one with the privilege of challenging for it this time. I want to absorb that reality."
R
espect for tradition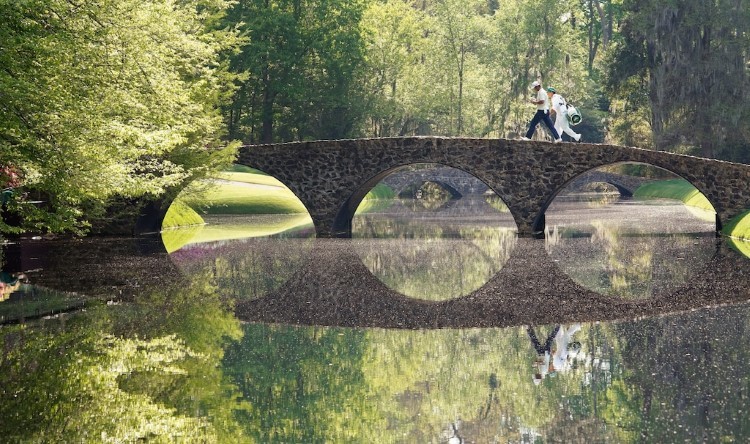 Rich in heritage, this showpiece Tournament captivates a global audience each year. At Augusta National, former champions receive a lifetime invitation to the Masters, allowing legends to compete alongside today's elite and rising stars. Another cherished tradition is to have former distinguished players act as Honorary Starters on Thursday morning. For the past decade Nicklaus and Player, who won the Green Jacket a combined nine times, have hit the ceremonial tee shots. Joining them in the role this year is fellow Testimonee Tom Watson. A nine-time major winner and World Golf Hall of Fame member, he won the Masters in 1977 and 1981 and finished runner- up three times in his 15 top-10 showings at Augusta National.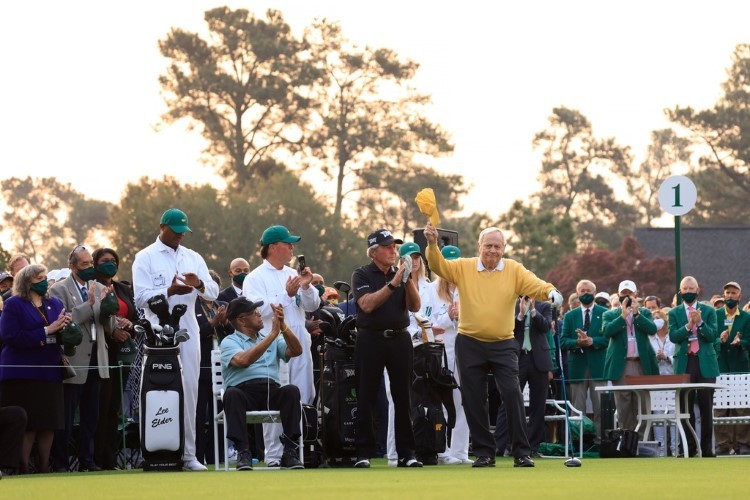 Returning champions
Former champions returning to compete at Augusta National this year include several Rolex Testimonees, among them Fred Couples of the United States, Germany's Bernhard Langer and Spaniard José Maria Olazabál, who between them won five Masters titles in the 1980s and 1990s.
Adam Scott, who in 2013 became the first and, to date, only Australian to triumph at the Masters, will make his 21st appearance at the Tournament, having registered five top-10 finishes. Jordan Spieth, inspired as a child by Scott to pursue a career in golf, is set to challenge for his fourth major and second Masters title. The American won the Tournament in 2015, his 18-under-par total matching Woods' 1997 then-record-low aggregate.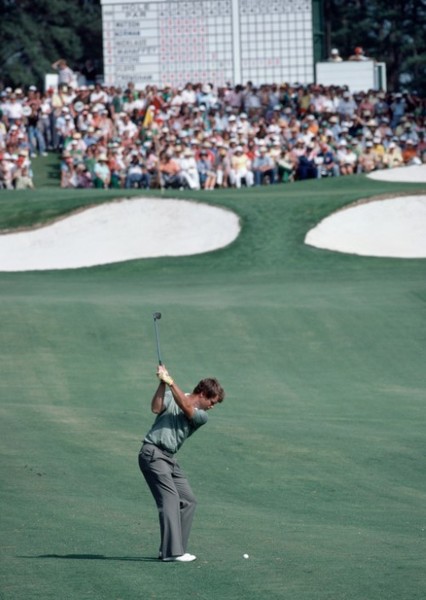 Other Testimonees competing at this year's Masters to have tasted major success but who have yet to claim the Green Jacket include US trio Brooks Koepka, Bryson DeChambeau and Justin Thomas, as well as Spain's World No. 2 Jon Rahm. They will be joined by members of the Rolex New Guard, a talented group of young golfers making their mark on the sport that includes Joaquín Niemann of Chile, Garrick Higgo of South Africa, American duo Cameron Champ and Matthew Wolff, and South Korea's Sungjae Im, who finished runner-up in 2020.
AUGUSTA NATIONAL WOMEN'S AMATEUR
Rolex acknowledges the importance of building for the future by nurturing new talent. As part of its broad involvement at all levels of golf, the brand supports the Augusta National Women's Amateur (ANWA), the three-round, 54-hole championship that will take place the week prior to the Masters.
The final round will be held at Augusta National, offering the world's best amateur women golfers the opportunity to compete on this revered course. The event has already proved an important pathway to professional ranks for many young players, including Rolex Testimonee Maria Fassi, the runner-up at the inaugural championship in 2019.
TAGS: The Masters, Rolex, Hideki Matsuyama, Augusta National, 2022
---
And another thing...