The Masters
Mar 28th, 2017
Masters scripting for Brandt Snedeker & Bill Haas
It's Peter Millar time
Words: John Dean
As the Masters starts to beckon, we're getting the low down on what many of the star players will be wearing throughout the tournament. Here's how Brandt Snedeker and Bill Haas will be kitted out for the week.
Brandt Snedeker will wear the Weaverville Stripe Quarter Zip consisting of different shades of blue with grey–engineered stripes. On Sunday he will sport the Marion Stripe Quarter Zip, a multi stripe–pattern of spring colors.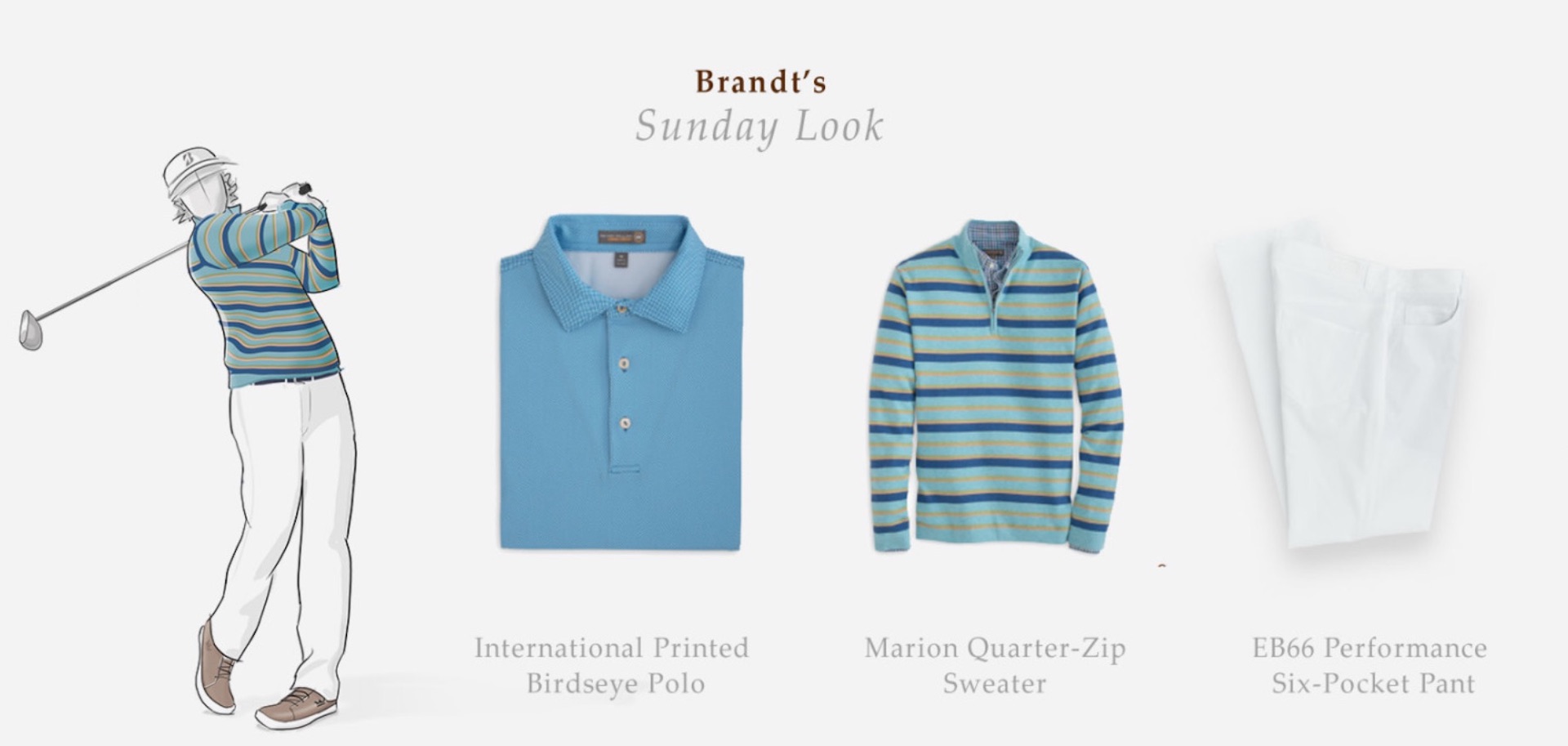 Both of these performance sweaters feature a soft, smooth cotton exterior with a smooth polyester inner surface that allows for easy layering during the cool spring mornings of Augusta.
He will zip into the Patterson Full Zip Hybrid sweater in Midnight on Friday paired with lightweight performance pants in Moroccan Pink and Midnight.
The Patterson Hybrid sweater provides a windproof and water resistant microfiber panel on the front giving additional protection without additional weight.
Brandt will be wearing the most popular Peter Millar lightweight layer piece on Saturday. The Perth Stretch Quarter Zip in Midnight gingham will be worn with canary yellow pants, not only one of Brandt's favorite colors but also one that pays tribute to his alma mater, Vanderbilt.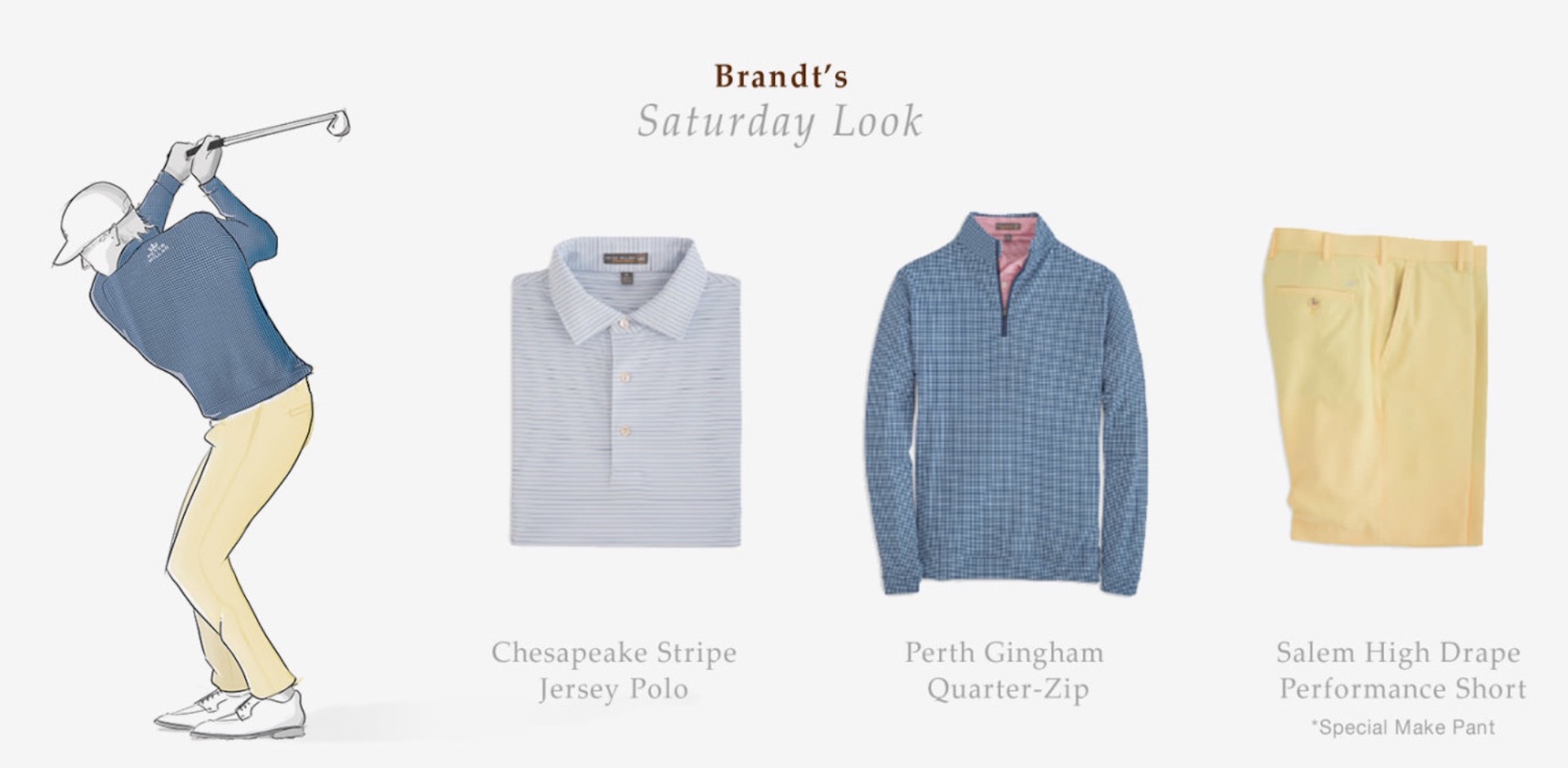 The new spring 17 colors are high–lighted in the looks for Bill Haas. With green being the primary color at Augusta National, Bill will showcase two of their new shades.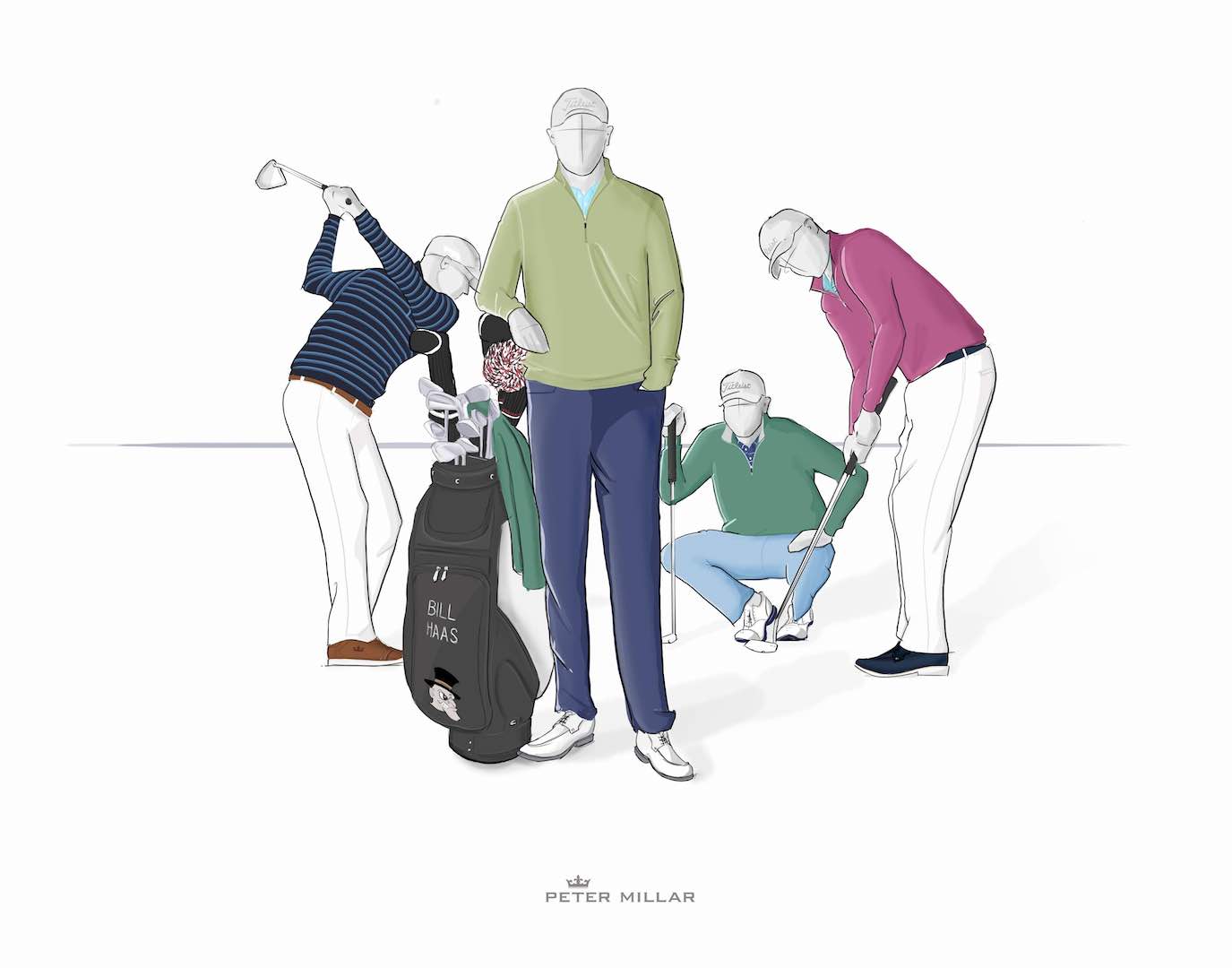 On Friday, he will wear the Salisbury Quarter Zip in Mojito and on Saturday, the Perth Quarter Zip in Snow Pea. Bill will also sport their performance trouser, the eb66 six–pocket in Ink and the Durham flat front pant in Cottage Blue.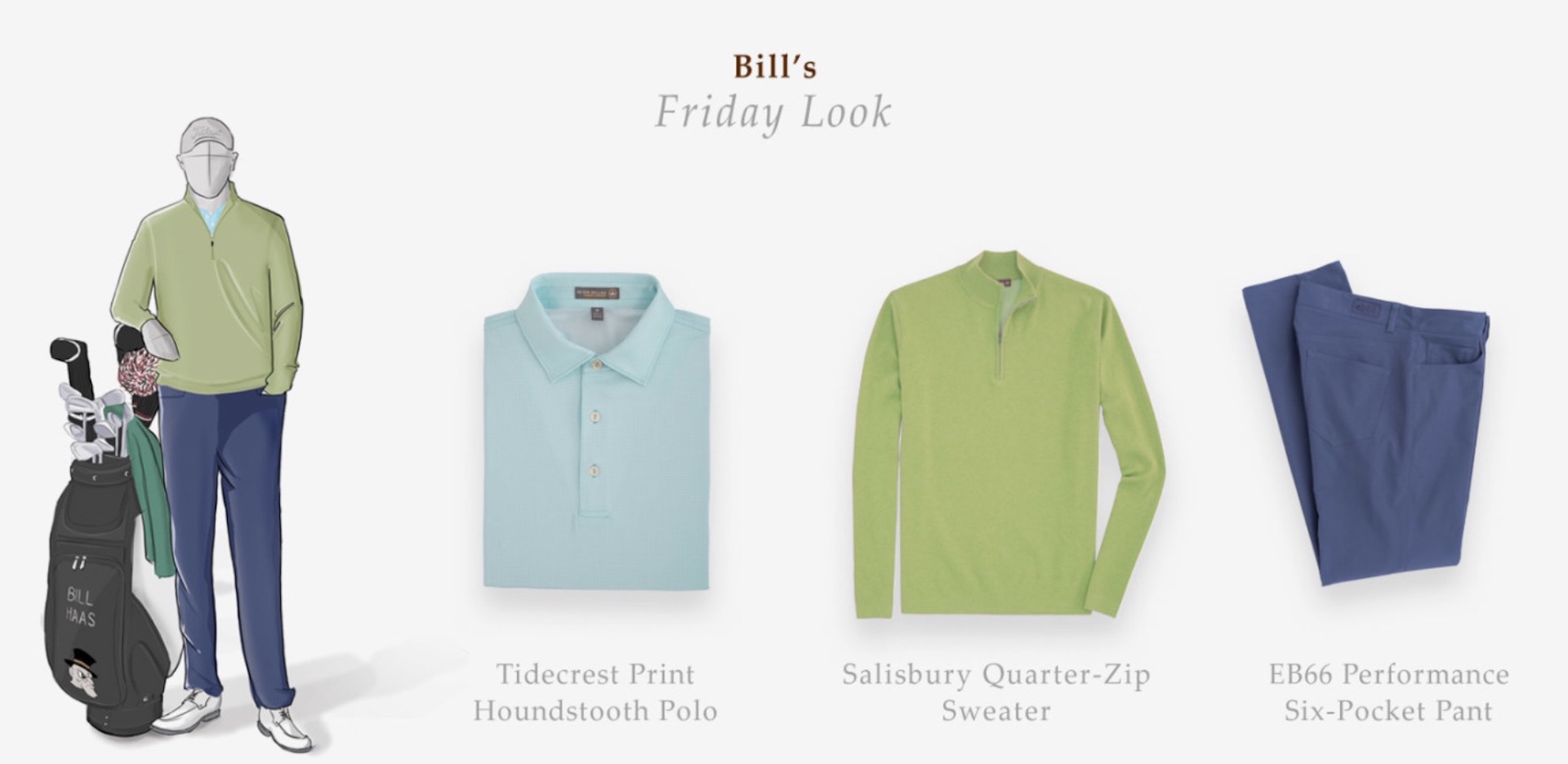 Related:
Bubba goes green with Volvik for The Masters