Ryder Cup 2020
Oct 6th, 2019
14 Club Challenge: Ryder Cup Captains Special
Harrington vs Stricker with a (cheesy) twist!
Words: GolfPunk
We love a good 14 club challenge at GolfPunk.  We're not very good at them but watching the pro's go at it is always a scream, especially when they manage to hit the green with a putter or equally unsuitable club!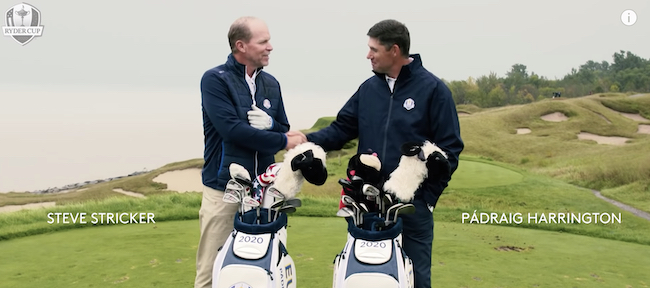 As part of the celebrations marking one year to go until Europe and the United States contest The 2020 Ryder Cup, Team Captains Padraig Harrington and Steve Stricker went head-to-head in a special edition of the European Tour's 14 Club Challenge at Whistling Straits. 
European Captain Harrington and American skipper Stricker took to the Wisconsin venue's iconic 165-yard par three 17th hole for a different sort of transatlantic clash.
The rules remained the same as ever: a point for each time you hit the green. However, if one player uses a club, both players lose it.  There was even time for a unique Wisconsin-themed 'double or quits' to finish…
https://www.youtube.com/watch?v=K688R_sU_zk&t=2s
And another thing...
The most expensive finger in golf?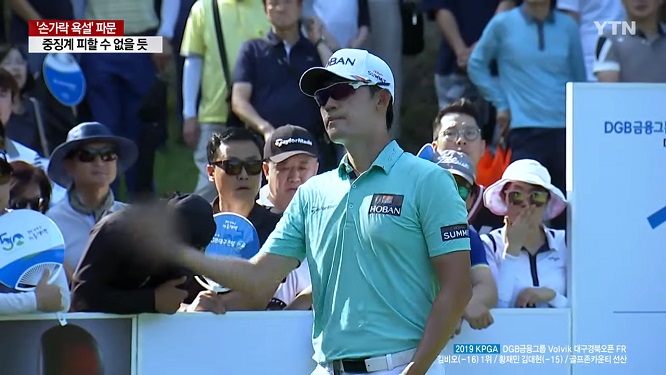 TAGS: Ryder Cup 2020, Whistling Straits, 14 Club Challenge, Padraig Harrington, Steve Stricker, 2019