Players
Aug 15th, 2015
What an eagle from Finau!!!
Tony F is proving himself to be the real deal
Words: Tim Southwell Photography: Getty Images
Tony Finau has had an up and down week at The Barclays, but what a way to finish the tournament, finishing at five under, and tied 16th. The big hitting American pulverised the ball down 18, hitting a 306 yard drive over the top of the trees and to within 12 ft of the pin. The rest was easy...
What do we know about the rookie of the year contender?
- Born: Salt Lake City, Utah
- Practices his golf in his parent's garage.
- Turned down scholarship in basketball to turn pro golfer aged 17.
- Played mini tours including Hooters Tour and National Pro Tour.
- Has a brother called Gipper. Both competed in Big Break 2009. 
- Graduated to PGA Tour Canada 2013, made 7 cuts in 8 starts.
- Got his PGA Tour card 2013, finishing 3rd on the Web.com
- Won the Stonebrae Classic in 2014.
- Goes for every shot. Hits it miles. Average 309.1 yards driver (8th ranked).
- Birdie average 4.11 (9th ranked).
- Looks like a nice bloke. Smiles a lot.
- Blazing it up at Whistling Straits after 2nd round 66.
- First Tongan and American Samoan descendant to play on the PGA Tour.
- 100% GolfPunk.
Tony Finau's Guide To Hitting With Power
Finau stops his ball with the flag stick!
Finau driver swing at Whistling Straits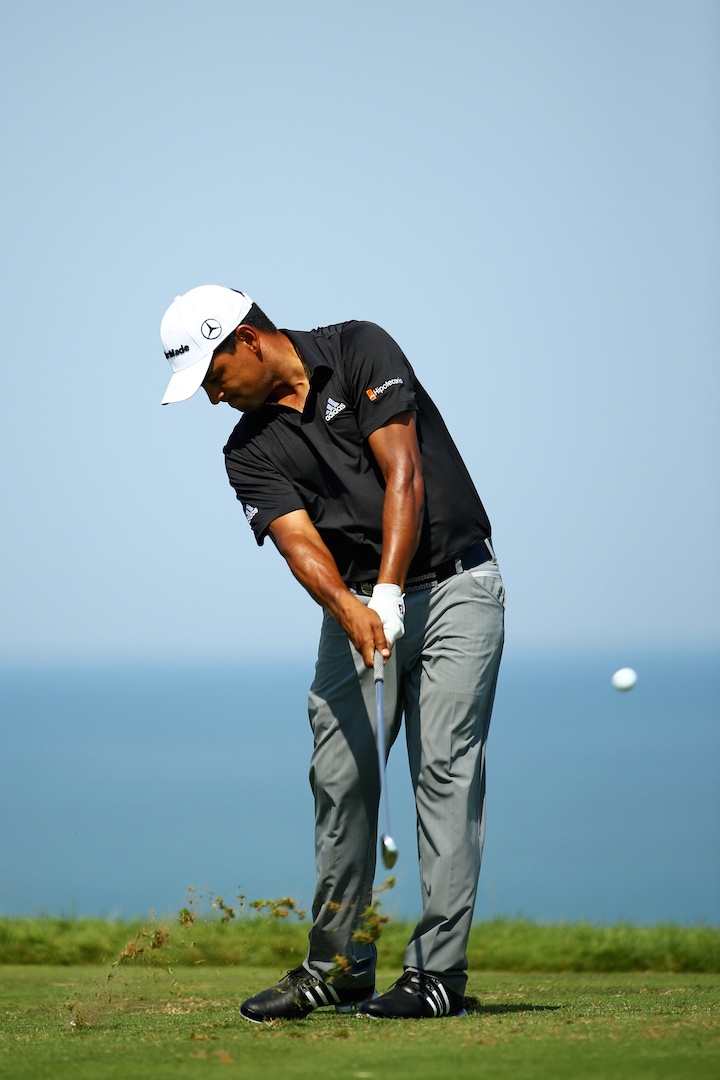 TAGS: Tony Finau, Eagle, The Barclays, FedExCup, Players, 2015