Players
Oct 18th, 2017
Matteo Manassero: You Only Putt Twice
The Italian is the complete dude...
Words: Ryan Curtis Photography: Steve Read Styling: Model: Alex Evans @Nevs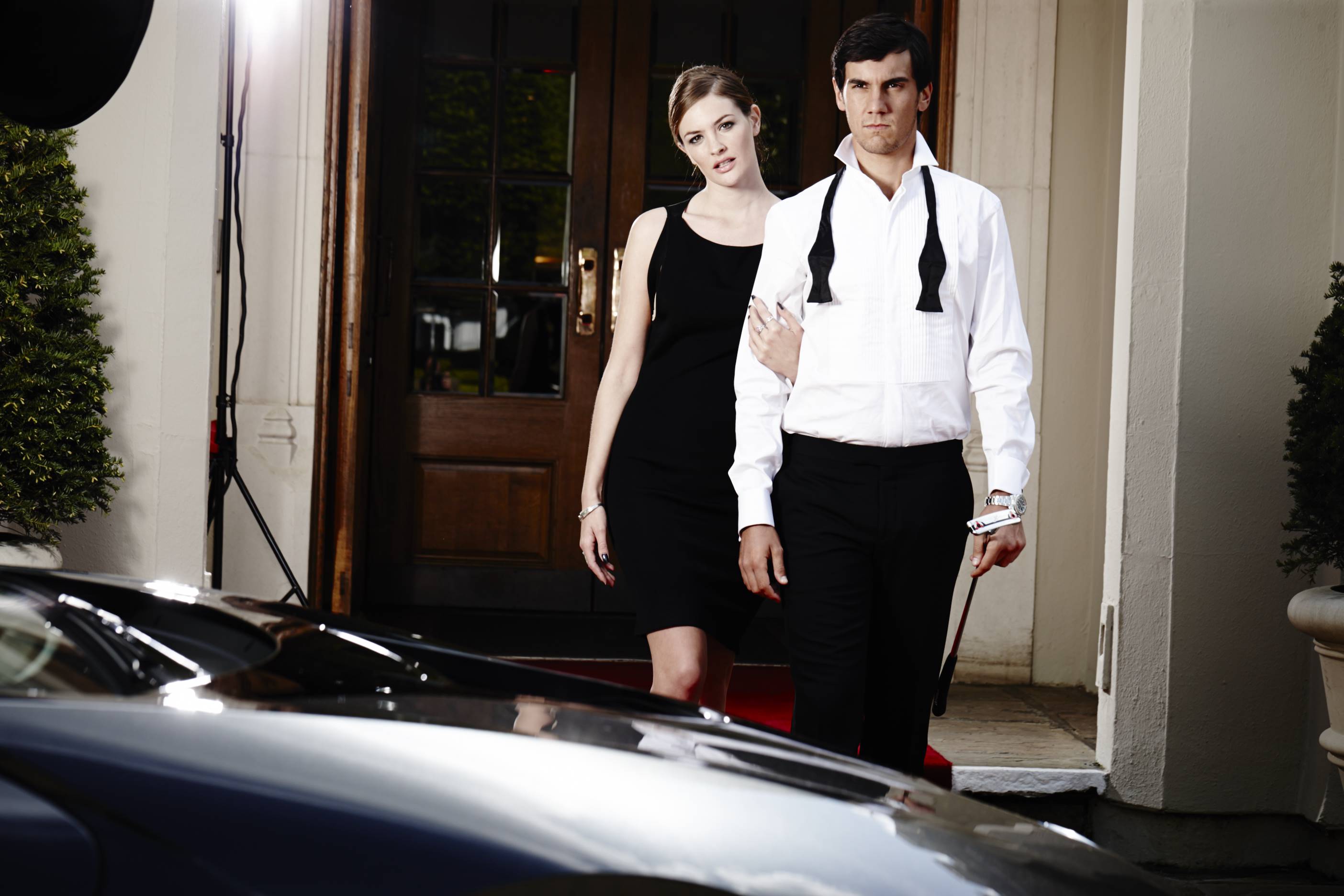 When Matteo Manassero won the 2013 BMW, he became the European Tour's youngest ever winner at 20 years of age. He also bagged over €800,000 in the process. He is devilishly handsome and is talking to us from the home of the BMW, Wentworth. To top it all off the youngest ever winner on the European Tour is now starring in a Bond-style shoot for the GolfPunk front cover – and looking like 
an absolute natural. Life is good.
The kid from Verona is chirpy, as well he should be, as we sit down for a chat 
at HQ. And the obvious place to start at the scene of such a triumph is by winding the clock back to that 18th green where he secured his 
biggest win to date, winning a playoff against Simon Khan and Marc Warren 
at the fourth extra playoff hole. We hear that ones so young are exempt from pressure, they don't feel it, but Matteo was open enough to admit how he felt and how he harnesses the emotions when the going gets tough.
"I felt under pressure but relaxed. I didn't have any fear of missing a shot because my body was doing what it needed to do, it wasn't under any fear, it wasn't tense. My hands were shaking which is normal but my body was still going where it needed to. I enjoy that, it's lovely."
"You never know whether you are going to finish second or win so the tension you can really enjoy. Thinking back is wonderful."
"My nerves were high. I knew I was going to do my part but you never know what your opponent is going to do, that is the toughest situation. On the 18th hole at Wentworth anything could happen. You can hit two really good shots 
and end up with a bogey. But I managed to, under those nerves, and under 
that pressure, to always put it in play. I'd done my bit."
"The relief was after I hit the first putt from 30 feet or just a little more maybe. To put it close, I had two putts from about a foot to win the PGA at Wentworth."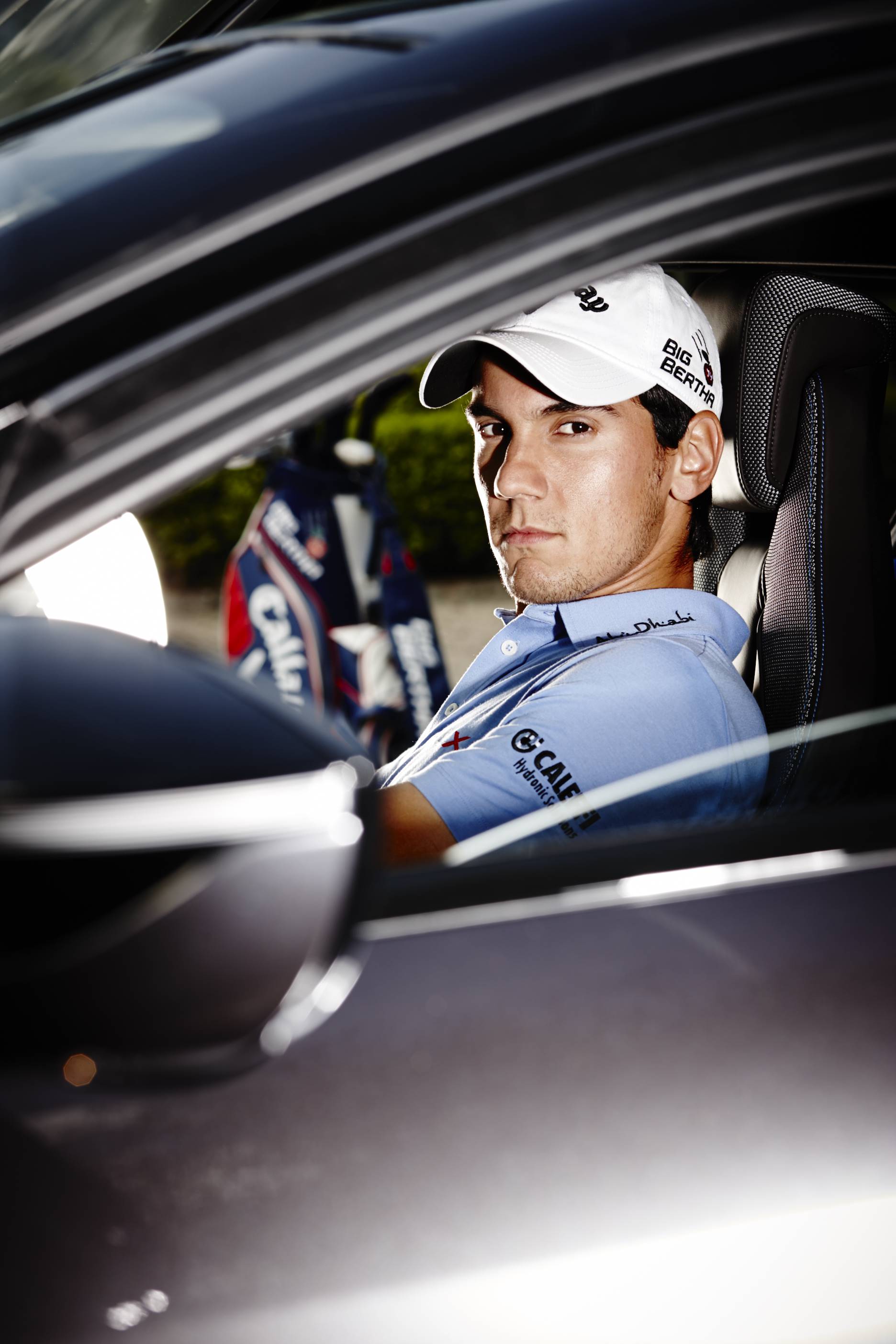 Given the Latin connections it is unsurprising that Matteo's idol is Seve and you could see his eyes light up as he talked positively about how the legend influenced him, rather than the sad passing.
"He has always been my idol, for his charisma, his own personal way of doing things different from everyone else. He really distinguished himself. I never liked the guys who looked like everybody else, although they were extremely successful in golf. He was different, he was Seve, everybody recognised him with that."
"He played with a lot of fantasy. It is Latin flair but it was his flair."
And speaking of Latin connections he is good friends with compatriot Francesco Molinari who helped him to settle as a rookie, one that had not yet completely mastered English as a 17-year old.
"He was really nice to welcome me to the tour and help me get to know people and make me comfortable. The first year I needed someone who spoke Italian. I was too young to make friends away from Italian connections but both Molinari brothers helped."
"He (Francesco) looks like a very quiet and calm guy but I personally think he is really funny, it is a bit of English humour, he is getting influenced from living in London."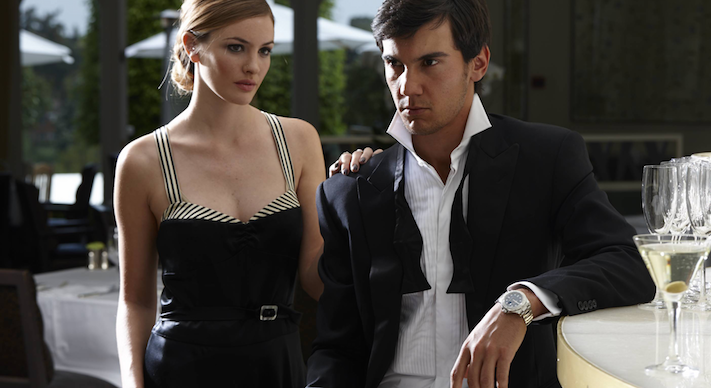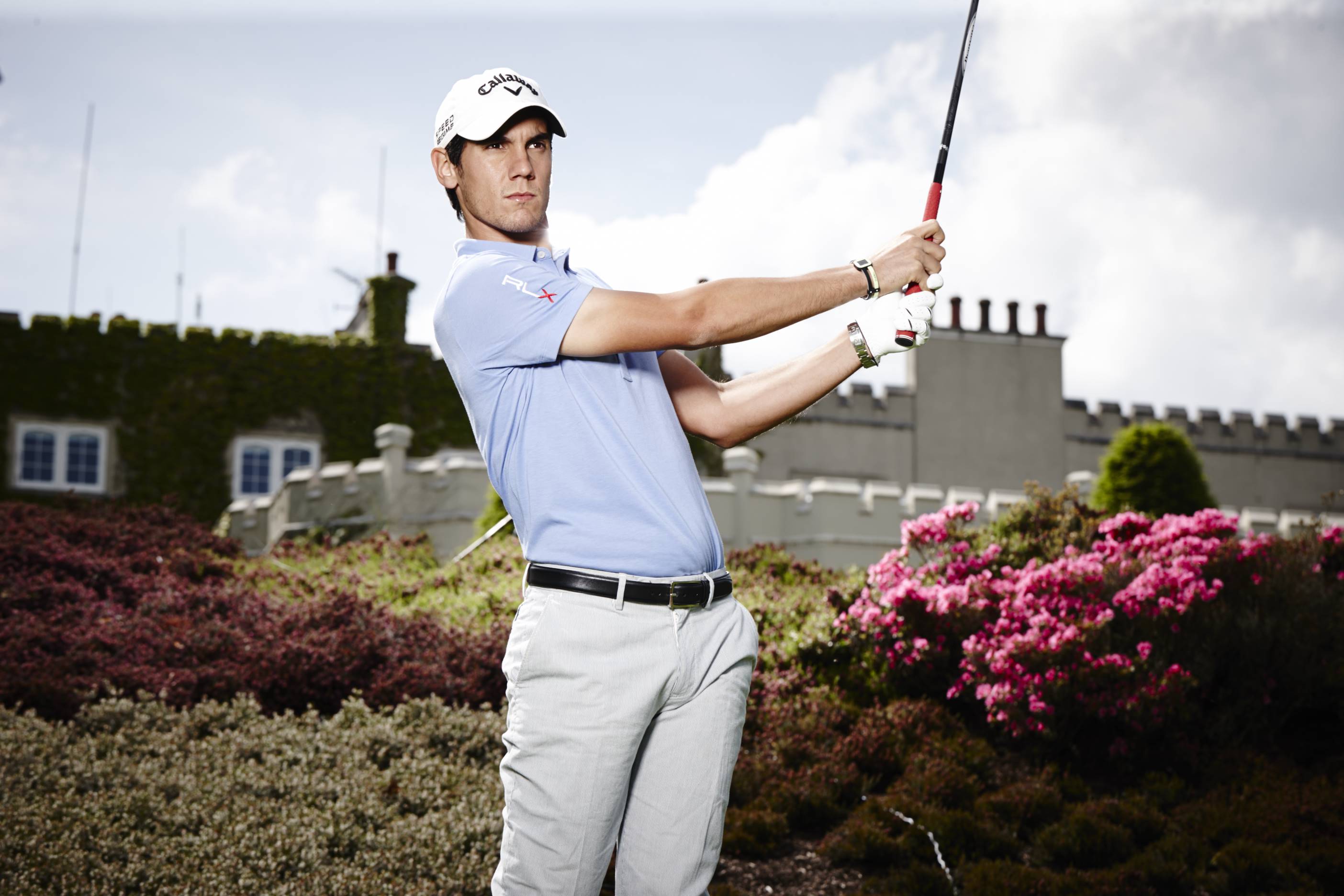 During their spare time they enjoy watching the football where Matteo will support his beloved AC Milan, Francesco follows Inter Milan and Edoardo Molinari supports Juventus ensuring some interesting evenings in hotels and clubhouses across the globe. He speaks passionately about his love for the game and AC Milan, which is probably the one part of his life that isn't going swimmingly at the moment.
"It is not very good, it wasn't very good last season 
and it will probably not be very good next season. We 
(AC Milan) are probably in the same situation as a lot of Manchester United fans. In transition. We should hang 
out and cry together. (My heart bleeds for you mate - Leeds Ed)
"I was 10 when I fell in love with Milan and that was 02/03 when Shevchenko was playing really well. Between 2005 and 2007 with Ancelotti we were extremely good. In 2007 we won the Champions League although previously there was the Liverpool game which wasn't a good memory. At that time though we were the team to beat."
And we couldn't leave any discussion on Italian football without asking about the incredible beards, with in particular the beautiful facial hair of Andrea Pirlo.
"I think Pirlo has it all, good feet, good hair and a good beard. We are hard to beat on style us Italians.
"If you were a footballer you would want to be Pirlo for his style. He seems like he lives in his own world, and then he goes out on the football pitch and he is just outstanding."
Another passion of Manny's is making golf more accessible to the masses and he hopes he can help in his native Italy when we pose the question.
"I know the answer in Italy, I can think some countries where it has already been done but you need public courses where people can turn up and rent there. Then day after day they can do that until they pick up golf and one day they can maybe afford a private club. 
"England does it, France are doing it, we can see this where there are a lot of French players. That is the way 
to bring people to the course and bring families to the 
golf course.
"I hope I can help. It is not only about me but I can help."
Currently ranked 59 in the world you would be hard pushed to find people in the game who don't think that will go up, so expect to see, and hear, a lot more of the young superstar. His personality is infectious, and has a confidence and assuredness that belies his years without ever appearing arrogant. So basically he is set to be hugely popular and massively successful, living the dream on tours both in Europe and stateside.
It would make you sick if he wasn't such a nice guy, all you can really do is say good luck and watch the story unfold 
from the comfort of your armchair or behind the ropes.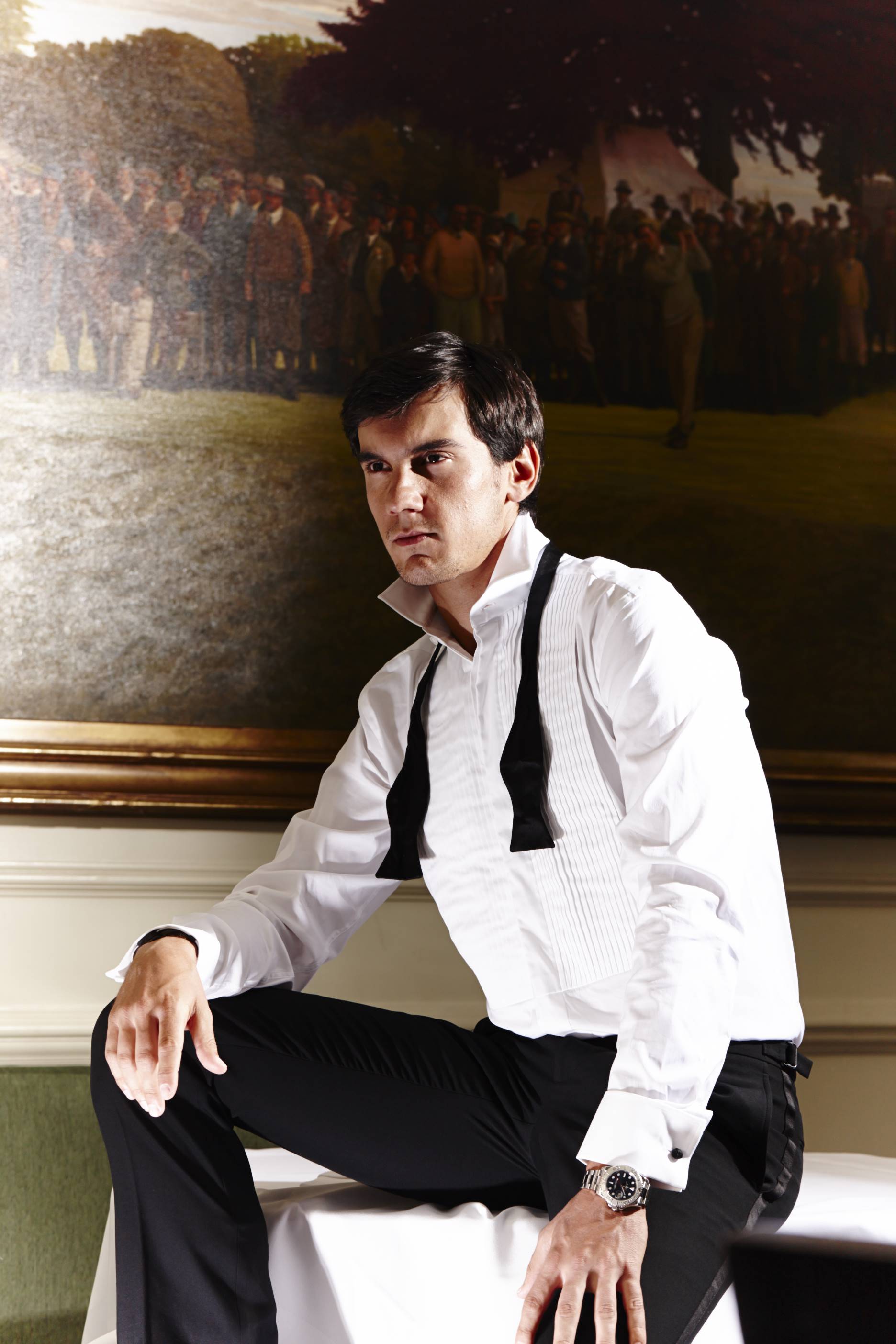 Related:
'All Back To Mine' as Padraig Harrington takes us golfing in his back garden and hanging in his man cave!!!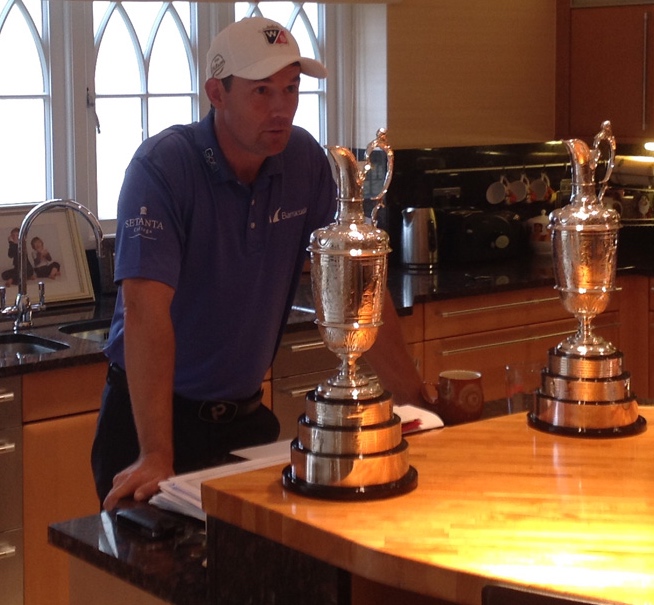 TAGS: Matteo Manassero, Matteo Manassero GolfPunk, Players, 2017, BMW, Champion, Wentworth