Players
Jun 15th, 2017
Justin Rose ready for Erin Hills
Can he add second US Open title?
Words: GolfPunk Photography: Getty Images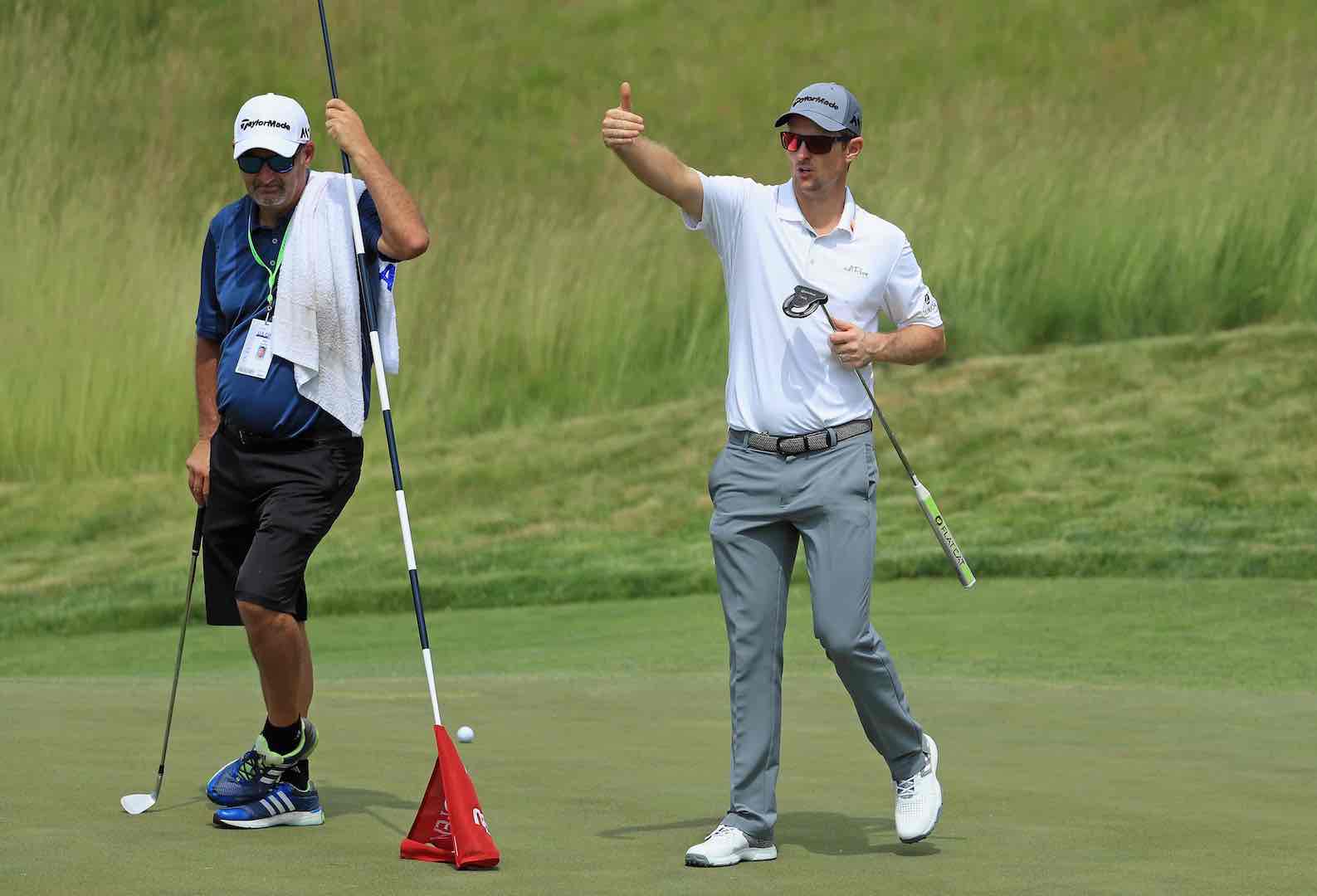 As Justin Rose gets ready for an attempt at his second US Open title, he has been talking about the similarities between Erin Hills and Merion.
"Merion in some ways played like a baby version of Erin Hills, but you had to play similar golf," said Rose.
"You had to be patient. You had to pick your times to be very aggressive. But I think at Merion, if you were overly aggressive you were going to get punished, and it might be the same this week too.
"You still have to keep the ball in play. Even though it's wide, you have to keep it in play. If you don't keep it in play, a water hazard could be a stroke penalty.
"This hay is more than a stroke penalty because there may be nowhere to drop it. Or you might be forced to having a couple of goes at it out of the hay.
So, it really is paramount to keep the ball in play, as it was at Merion."
"At Merion, I accepted that and I played the course accordingly. This week's going to be much the same from that point of view, just keeping it in front of you".
When he won at Merion, Rose was ranked second in fairways hit in regulation. At the moment he is in 126th place in the same category on this year's PGA Tour, so there is clearly work to be done – although his putting is now much stronger, so he is potentially a more complete player.
With an ultimately disappointing second place at The Masters, Rose is trying to concentrate on the positives.
"I have tried in the aftermath of the Masters to feel kind of fine about what happened," said Rose.
"I feel really good about the way I played and my execution down the stretch for the most part. I also think you'd be naive to think you can go throughout your whole career and not have one that gets away.
"So, it is one that got away, for sure. But I think that's part of the game, so I'm fully accepting of it. I only really judge it at the end of the year, because if I win this week or Birkdale or the PGA Championship, I'm going to walk away believing it's a fantastic year".
Related:
Tee times and pairing for the 117th US Open