News
Feb 14th, 2022
GreenClub helps clubs seek 'Net Zero'
Sustainability consultants offer cost-effective solution
Sustainability consultants
GreenClub
is offering golf clubs a helping hand in their quest to become more environmentally friendly with the launch of its innovative new 'GreenClub Lite' service.
Complementing its premium service and designed to offer a summary of the improvements that are possible, GreenClub Lite delivers a cost-effective solution to clubs seeking to adopt a greener approach and embark on the path to ultimately becoming a 'Net Zero', carbon-neutral venue.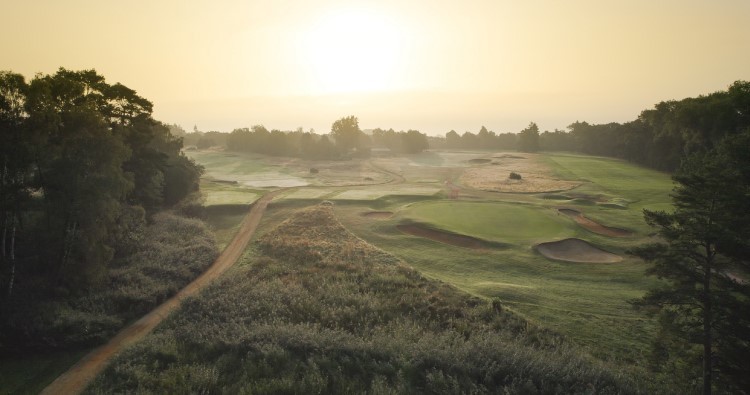 In addition to providing an environmental policy statement, a comprehensive online business overview of a club's operations and an entire estate review to identify opportunities to generate their own renewable energy sources, each venue will receive official GreenClub Lite accreditation, a report outlining key findings and recommendations for the next steps and regular updates and newsletters as part of the GreenClub Lite community.
Liam Greasley, CEO of GreenClub, said: "Our ambition is to deliver golf clubs the advice and resources required to future proof their businesses and to meet the environmental challenges the industry is facing.
"Aware that every golf club and venue is different, with each having their own individual needs, we have ignored the temptation to adopt a 'one-size fits all' approach in favour of creating individual roadmaps to help ensure clients maximise their sustainable energy credentials and, ultimately, fulfil their achieving Net Zero.
"That said, it's important to recognise that it may not be appropriate for every club to begin their Net Zero journey with our premium service so we're delighted to announce the launch of 'GreenClub Lite'. Designed to provide a summary of what improvements could be possible, not only does it give clubs the chance to make informed and considered decisions about the best next steps to take, but clubs that commit to GreenClub Lite which then adopt the premium service will have their initial fees credited against the premium fee."
Launched at the start of the year, GreenClub Lite is already attracting plenty of interest with Frilford Heath Golf Club in Oxfordshire among the first venues to have signed up for the forward-thinking service.
Russell Stebbings, managing director of Frilford Heath GC, said: "Our golf club was founded in 1908, we have been here for more than 114 years, and we want to make sure that we are here for the next 114 years and beyond.
"Supporting  our environment and our local community are two of our key values.  It is really important for us to demonstrate to all our members, our staff team and our wider community that we are at the forefront of the drive for sustainability in golf.
"We are in a unique position at Frilford Heath that we have a large estate and there are various ways across our site that we can contribute back to the ultimate goal of achieving net zero. We're really excited to be working with GreenClub and their partner, the GEO Foundation for Sustainable Golf. We are looking forward to receiving their recommendations on how we can improve our sustainable credentials."
A principal partner of the PGA, GreenClub is committed to promoting long-term sustainability and carbon neutrality, and their objective continues to gather pace on several fronts.
The sustainability specialists recently agreed a new collaboration with GEO Foundation for Sustainable Golf to promote sustainability across a range of different platforms and markets in the UK and Europe, while Portmarnock Golf Club and London Golf Club are among the high-profile venues to have engaged its services to help achieve their long-term goals of becoming carbon neutral.
As well as GreenClub's consultation services to assess current and future needs of any business as they seek to reduce their carbon emissions, venues can also become generators of their own green renewable energy by utilising renewable energy options to ensure venues have greater independence from traditional and ever-more expensive energy supply.
For further information, visit
www.greenclub.energy
TAGS: News, GreenClub, Environmental Sustainability, 2022
---
And another thing...