Players
Nov 23rd, 2015
Give us a Kis!!!
Kevin Kisner finally gets over the line
Words: Nick Kevern Photography: Getty Images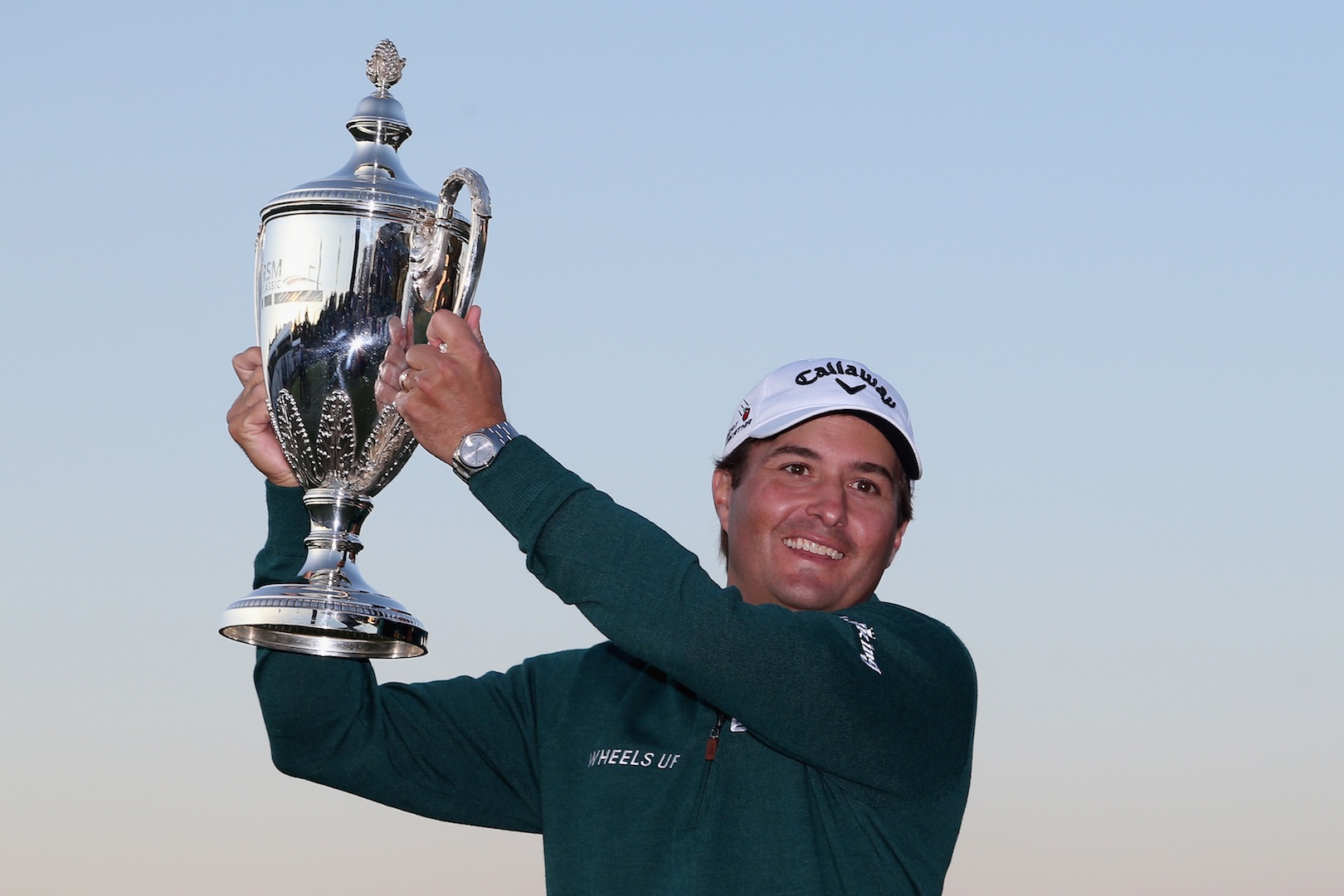 It must have been a frustrating time for Kevin Kisner in the build up to the RSM Classic. The nearly man of the PGA Tour has come so close but no cigar. What he needed to do more than anyone was to learn how to close out a lead to take the trophy. We all knew he had potential...we all willed him on and now finally he's done it. Ladies and Gentlemen...there's a new "Kiz" on the block.
Learning from defeat often instills a desire to win. How many lessons Kevin Kisner had to learn along probably explains how empathic his victory at the RSM Classic was. The pain of losing play-off after play-off and losing final day leads must have played on Kisner. Yet, this time around that extra gear was found and he left the field in his wake. There would be no final day collapse and no play off agony.
Kisner's six shot victory was testament to his dominance over the course of the RSM Classic. That victory was all but assured simply by turning up and not making any mistakes. Instead...he opted to blitz the opposition with the round of the day carding a -6 par. His nearest rivals, Kevin Chappell and Graeme McDowell both scored -3 for the day...the truth is that the final nine holes for Kisner was his March towards his coronation. Starting the day with a three shot lead Kisner said:
"You know, only thing you can do is win or fail in that position. It's hard to keep yourself not thinking what if it doesn't work out. So I just wanted to go out and make birdies early and try to keep playing the way I was playing."
Saturday's round of 64 placed Kisner in the driving seat but you have to admire the man who doesn't just turn up knowing he can win...but one who doesn't know how to quit. Knockback after knockback meant that every shot was important to Kisner. Every birdie, another step closer to victory...it was only the 18th that the moment finally sank in.