News
May 31st, 2023
Jack Nicklaus Takes Swing at LIV Golfers
Breakaway players not part of the game anymore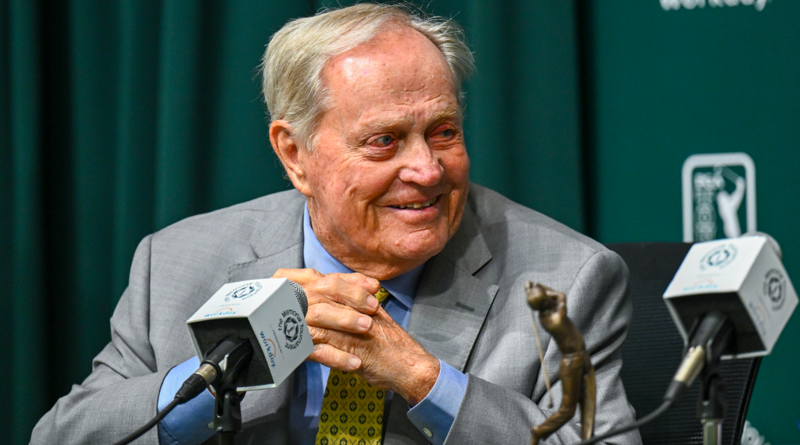 Despite Brooks Koepka winning the 2023 PGA Championship, and finishing T2 along with Phil Mickelson at the 2023 Masters Championship, one of golfs all-time greats does not consider LIV-affiliated players part of the game anymore.
Speaking in yesterdays press conference at the memorial championship, which
begins on Thursday
, Nicklaus took aim at the LIV golfers when asked if he was disappointed not to have winners of two of the last four majors in the field;
"I don't even consider those guys part of the game anymore," Nicklaus said Tuesday. "I don't mean that in a nasty way. This is a PGA Tour event, and we have the best field we can possibly have for a PGA Tour event for those who are eligible to be here. The other guys made a choice of what they did and where they've gone and we don't even talk about it."

Nicklaus turned down huge sums to be the face of the Saudi-backed LIV breakaway and remain loyal to the PGA Tour when golf's spilt began last year.

Despite the 83-year-old's seeming scathing comments, has suggests he has no bad feelings towards those who jumped ship for LIV, but reiterated why it was not an option for him to help front the series.
"There were certain players that it was probably the right thing for," he added. "It probably spurred the PGA Tour, I don't think there's any question about that, either, to move it to greater heights. But it wasn't for me, it wasn't for what my legacy was. Obviously, I pretty much started what the Tour is out here."
---
And another thing...