News
Feb 25th, 2022
INFINITUM to welcome first DP World Tour event
Top European venue to host ISPS Handa Championship in Spain
INFINITUM has cemented its credentials as Europe's Best Golf Venue following the announcement of a new DP World Tour event to be hosted there from 21 to 24 April.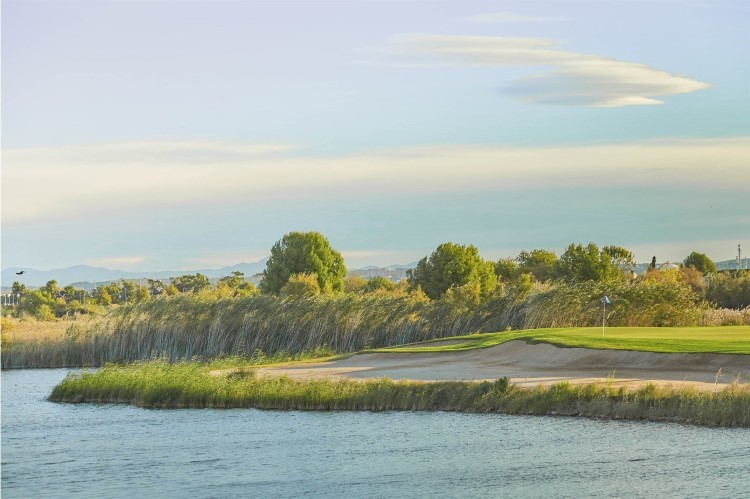 The ISPS Handa Championship in Spain will see some of the circuit's best players descend on Tarragona to experience everything INFINITUM has to offer – starting with the award-winning Lakes Course. This challenging layout works its way through the Sequia Major, a collection of 14 lakes and wetlands that represent one of the most important eco-systems in the region, guaranteeing exceptional views and a stiff penalty for any wayward shots.
INFINITUM is also home to the Hills Course, which alongside the nine-hole Ruins layout and pristine practice facilities, completes the comprehensive golfing offer. While for those guests looking for lifestyle experiences away from the fairways, there are a series of other first-class amenities, including the Beach Club, widely recognised as one of the best in Spain, and on-site restaurant Flamma, offering one of the region's top fine dining experiences.
Following the launch of the INFINITUM brand in the summer of 2021 and the many positive changes that have come since, the arrival of the ISPS Handa Championship in Spain marks another exciting new chapter for the destination.
Agustin Garcia Pascual, Chief Business Officer, said:
"This is an exciting time for INFINITUM and a great endorsement of our vision for the future. We have a long-standing relationship with the DP World Tour, dating back several years, and this new event will be a fantastic showcase of our championship golf offering to a global audience. It will also allow us to highlight everything there is for visitors to do away from the course and we cannot wait to welcome everyone ahead of what promises to be a busy summer season."
INFINITUM's partnership with the DP World Tour started in 2012 as the host of a Second Qualifying Stage event. Five years later and it welcomed competitors for the first of three finals, played across both the Lakes and Hills courses, in which the likes of Marcus Armitage, Rasmus Højgaard, Sam Horsfield, Kurt Kitayama, Guido Migliozzi and Sami Välimäki all secured their playing privileges, before going onto win events in the years that followed.
Ben Cowen, European Tour group Chief Tournament Business Officer, said:
"INFINITUM has proved to be a terrific test for players over the years, mot recently at the always dramatic Final Qualifying Stage, and we are pleased to welcome the venue to the DP World Tour in April. We have been impressed by the passion the new ownership has shown for the ISPS Handa Championship in Spain and look forward to a great week over the award-winning Lakes Course and wider facilities."
For more information about INFINITUM, visit 
www.infinitumliving.com
---
And another thing...