News
Jan 14th, 2023
GolfPunk looks at the story of ARTEE
Handmade artworks of all styles using golf tees
Photography: ARTEE
It all started for the artist known as Zim around four years ago. A keen artist, he was working on a picture of Jimi Hendrix made from guitar plectrums which he had seen some other guy doing. However, it wasn't original as it had already been done. So Zim spent weeks thinking of doing something similar but not with plectrums and was authentic.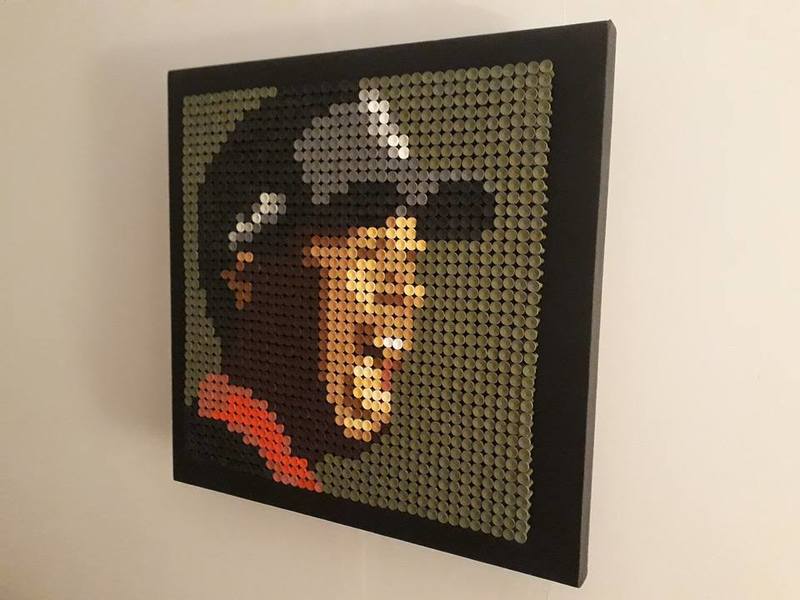 One late afternoon, having returned from a game of golf Zim was lying on the sofa listening to music and playing with a golf tee in his hand.
And there it was, a lightbulb moment. Zim realised that golf tees would be perfect for creating mosaic-style art like the plectrums. They were small, cheap and he could paint (and later spray) any colour he wanted. The world was his oyster.
Zim set to work on the creation process the very next day. There was a lot of trial and error and a fair few tantrums. Eventually, he worked out the best way to create pieces of artwork. However, Zim is still thinking and working on ways to improve things in different styles.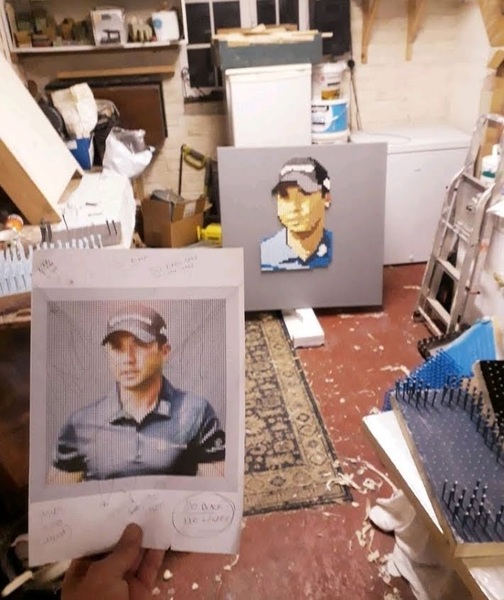 One of his earliest pieces was for the PGA Tour and a tee art version of the famous 17th at Sawgrass was displayed on the tee during the practice day. A couple of pieces also were shown in the tented village at the Dell Matchplay that year.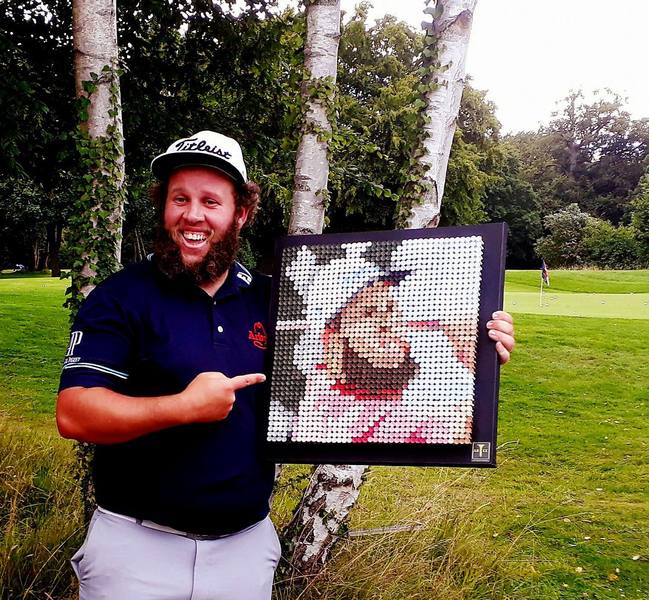 One of the pieces was of Beef Johnson, who loved it so much he requested if he could have it. Of course, no one turns down Beef, so Zim met him for a coffee at The Grove and presented the artwork to him.
Momentum was lost around a year ago due to unforeseen circumstances, but Zim has been back in the saddle for the last six months. The artist is hard at work on new pieces and is looking forward to displaying these to his followers and the golfing world.
TAGS: News, ARTEE, Golf Tees, Tiger Woods, Jason Day, Beef Johnston, 2023
---
And another thing...