News
Jul 1st, 2015
Win a round with Rose!!!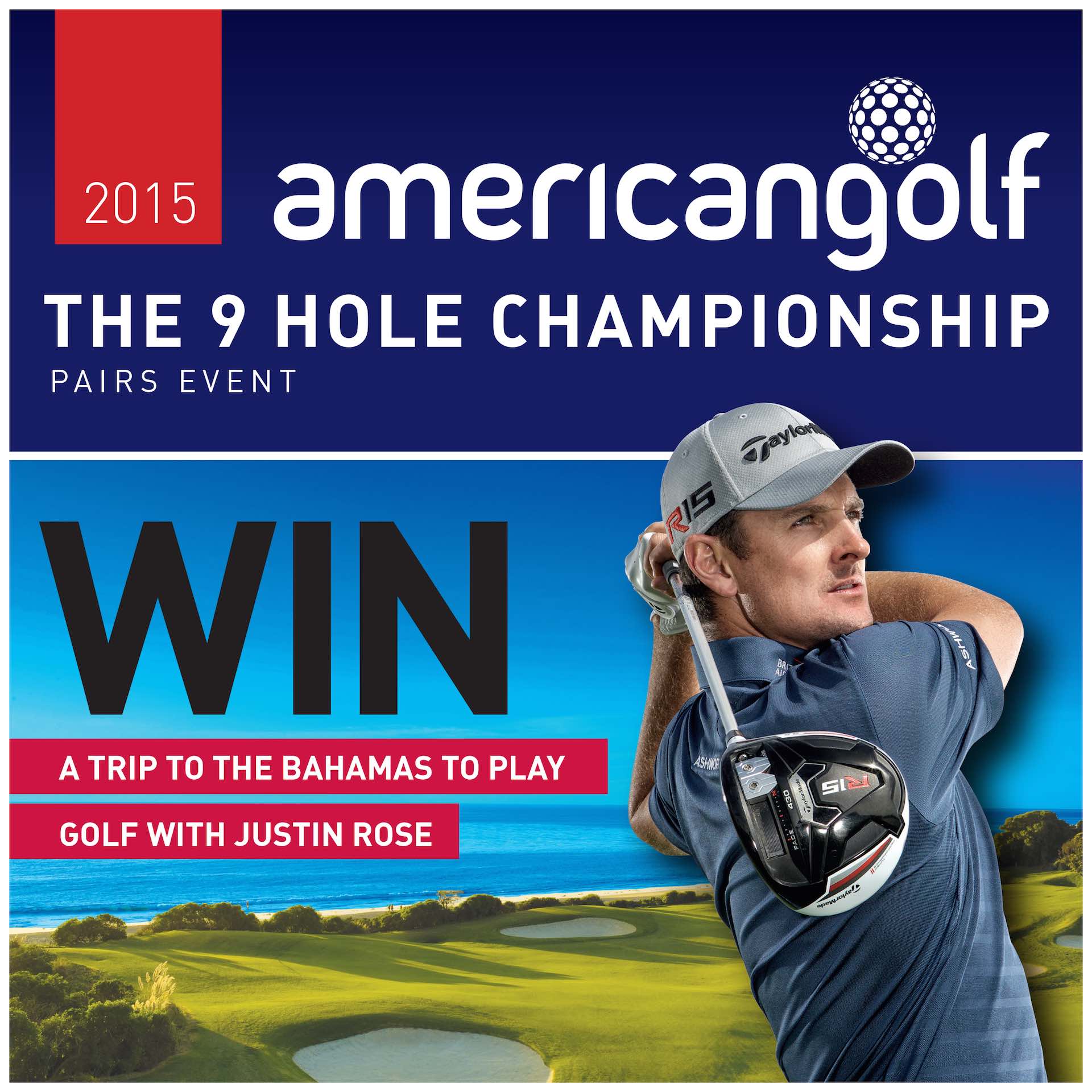 Ever fancied your chances of beating a world class, Major winning, golfing superstar? Ever thought of that putt Dustin Johnson just missed for the U.S. Open that you could of made in your sleep? Well now you have your chance to take on the worlds best and play a round in the spectacular Bahamas with former US Open Champion Justin Rose!
With the chance of a 'priceless' opportunity that 'money cant buy' American Golf brings you the 9 Hole Championship, Yes only 9 holes! You don't even have to go through the pain of being two under your handicap on the 18th hole in your monthly medal only to snaphook your drive into the woods, surely 9 holes should be a piece of cake for all you golfers who put in intensive long hours on the range every day just to prepare your game to get your handicap down, now you have an incentive! The chance to befriend one of the most famous people on the planet!
The two winning pairs and runners up from each region will win fantastic prizes from TaylorMade, while the winning pairs also make their way to the Grand Final at The Belfry in September. Once there each team will be competing for the 'money can't buy' prize of a trip to the Bahamas for two people for 9 holes with Justin Rose.
Just imagine the looks on your friends faces when you step on that plane, sunglasses on, bag packed, no looking back as you jet off to the sunny shores of the bahamas in an all expenses paid trip of a lifetime, we all wish you the best of luck and hope you enjoy the competition.
To enter go to www.americangolf.co.uk/events. Rather than pay an entry fee, make a £5 donation per person to The Golf Foundation via a dedicated Just Giving page, a donation that will help bring the next generation of golfers into the game.