News
Nov 9th, 2018
Triquetra Trophy unveiled for Jordan Mixed Open
Presented by Alya
Words: GolfPunk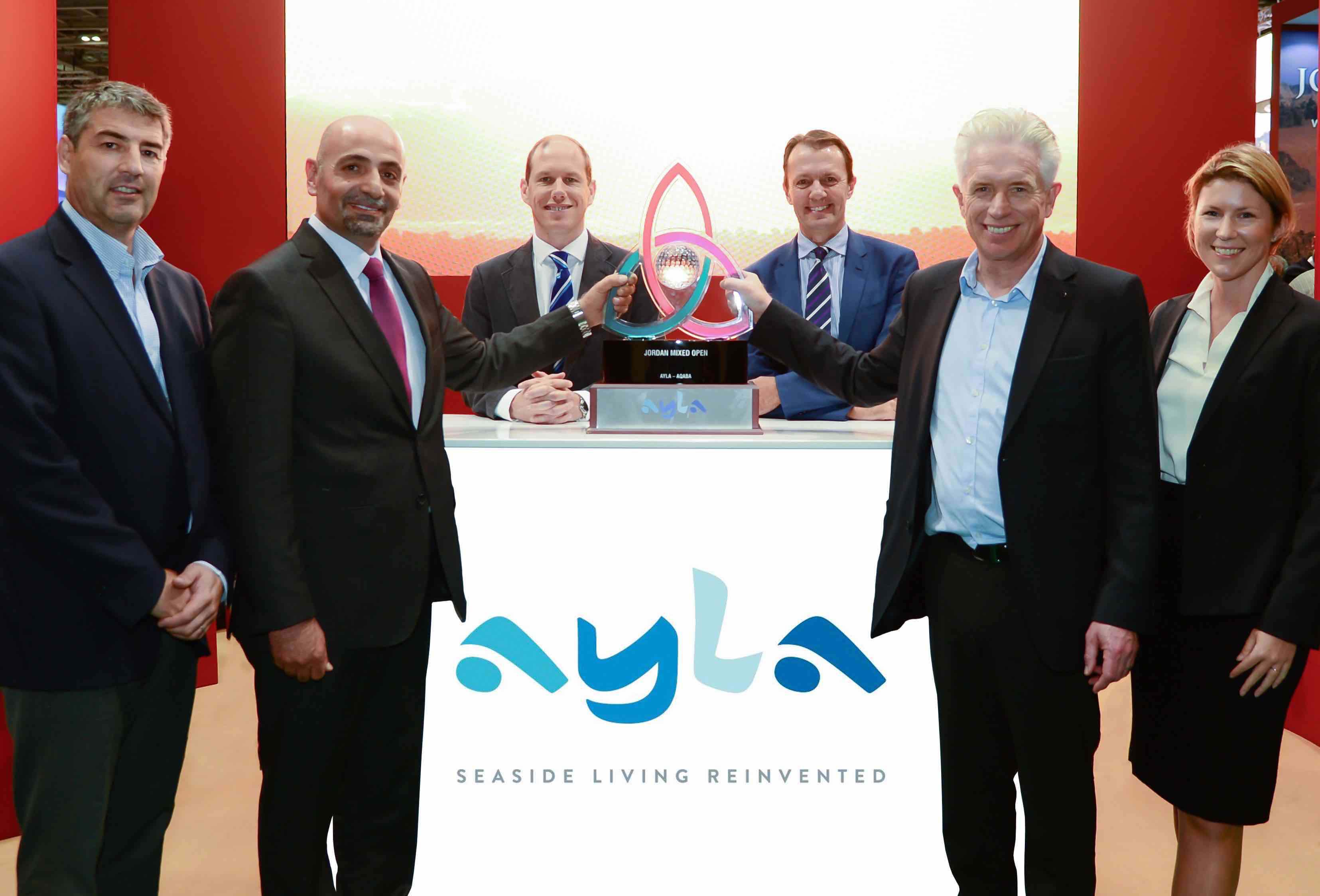 Dr Abed Al-Razzaq Arabiyat, Managing Director of Jordan Tourism Board, was joined by representatives of the European Challenge Tour, the Staysure Tour and the Ladies European Tour at World Travel Market in London this week to unveil the trophy for the Jordan Mixed Open presented by Ayla.
The trophy, which is constructed of 15kg of cut crystal and measures 60cm in height, will be presented to the winner of the very first Jordan Mixed Open presented by Ayla, set to take place at Ayla Golf Club between April 4-6. The tournament will be the first in world golf to see professionals from the men's, ladies' and senior's tours compete over the same golf course for the same prize purse. They will be joined by a leading amateur from the men's, ladies' and over-50's games.
Designed using an ancient 'triquetra' shape, the trophy bears a design featuring a circle passing through three interconnected loops. The word 'triquetra' is Latin for 'three-cornered' and although the exact origins are unknown, examples of its use date back over 5,000 years.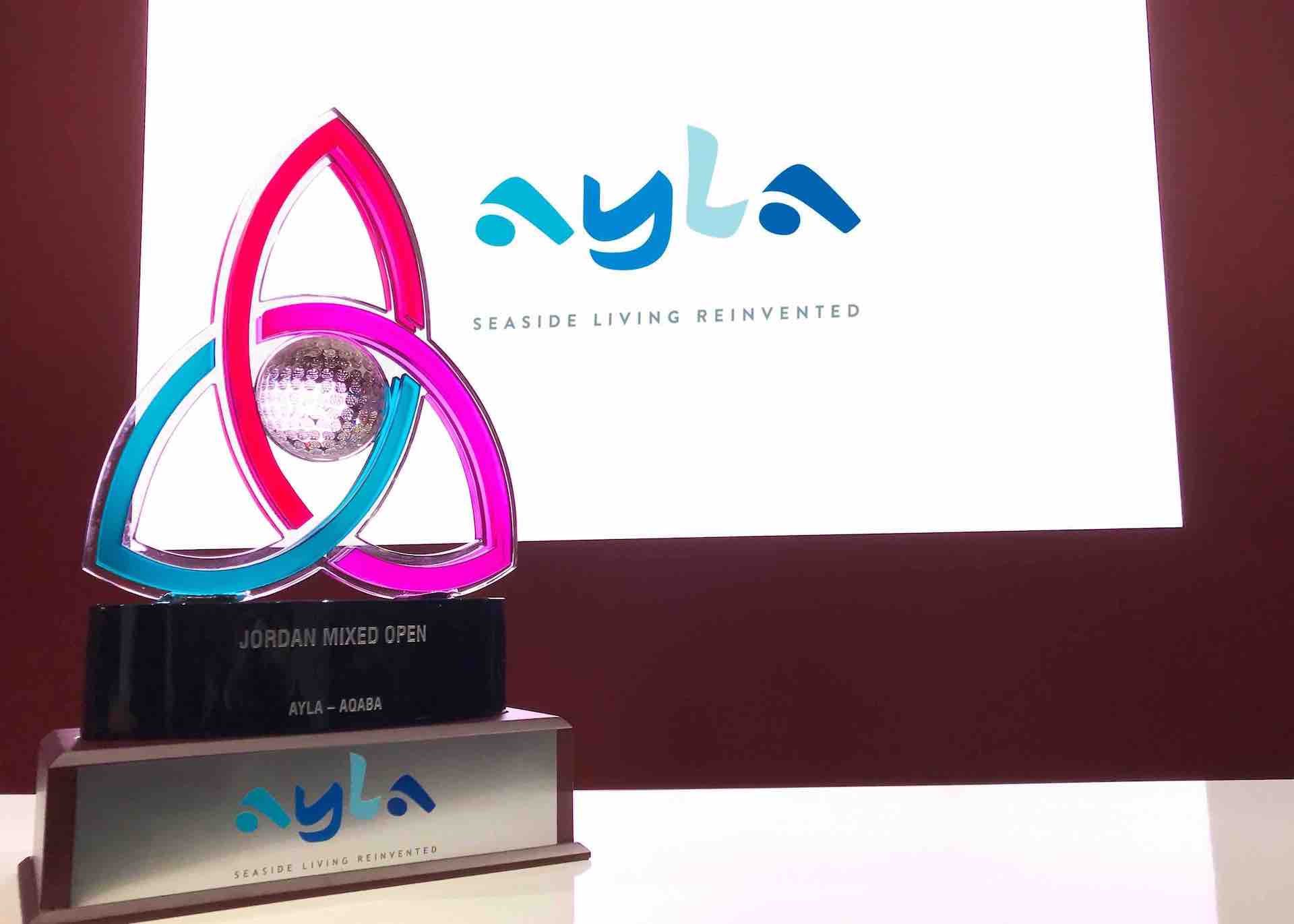 Each loop is representative of the event's co-sanctioning tours, while the golf ball further emphasises the cohesion between three forces of the sport. This shape is commonly used to represent equality and, using the brand colours of each tour, perfectly encapsulates the underlying principles of the Jordan Mixed Open presented by Ayla.
Upon unveiling the trophy at ExCel London, Dr Abed Al-Razzaq Arabiyat said: "Golf is central to the vision of Aqaba as a tourist destination and of Ayla as one of the world's most forward-thinking residential and recreational communities.
"Accompanied by the Jordan Tourism Board's dual commitment to the promotion of Jordan to travelling golfers and to creating new air travel routes in order to welcome more visitors than ever before, we believe the Jordan Mixed Open presented by Ayla is set to be a landmark event which further endorses and showcases our offering, announcing Jordan onto the world golfing map."
Jamie Hodges, Senior Project Manager, European Challenge Tour, commented: "This tournament involving the Challenge Tour, Staysure Tour and the Ladies European Tour is a landmark moment for all three tours.
"Jordan will represent the 50th country that the Challenge Tour has visited, and we are excited to achieve this milestone in a way that will grow the sport globally while furthering our history as a Tour that takes golf to new markets.
"What makes the Jordan Mixed Open presented by Ayla truly ground-breaking is that everyone in the field is competing for one prize, so I am thrilled to see the way the Triquetra Trophy represents this key innovation, while also being just a beautiful standalone piece of artwork."
Related:
 Q School hopeful fails to win place with harsh rules violation penalty