News
Jul 16th, 2018
Top 5 Courses to Never Stage The Open
Here's the verdict
Words: The Brigadier
We've been asking for nominations for the best five courses never to host an Open, and these beauties rose to the top.
No 1: Royal Dornoch Championship Course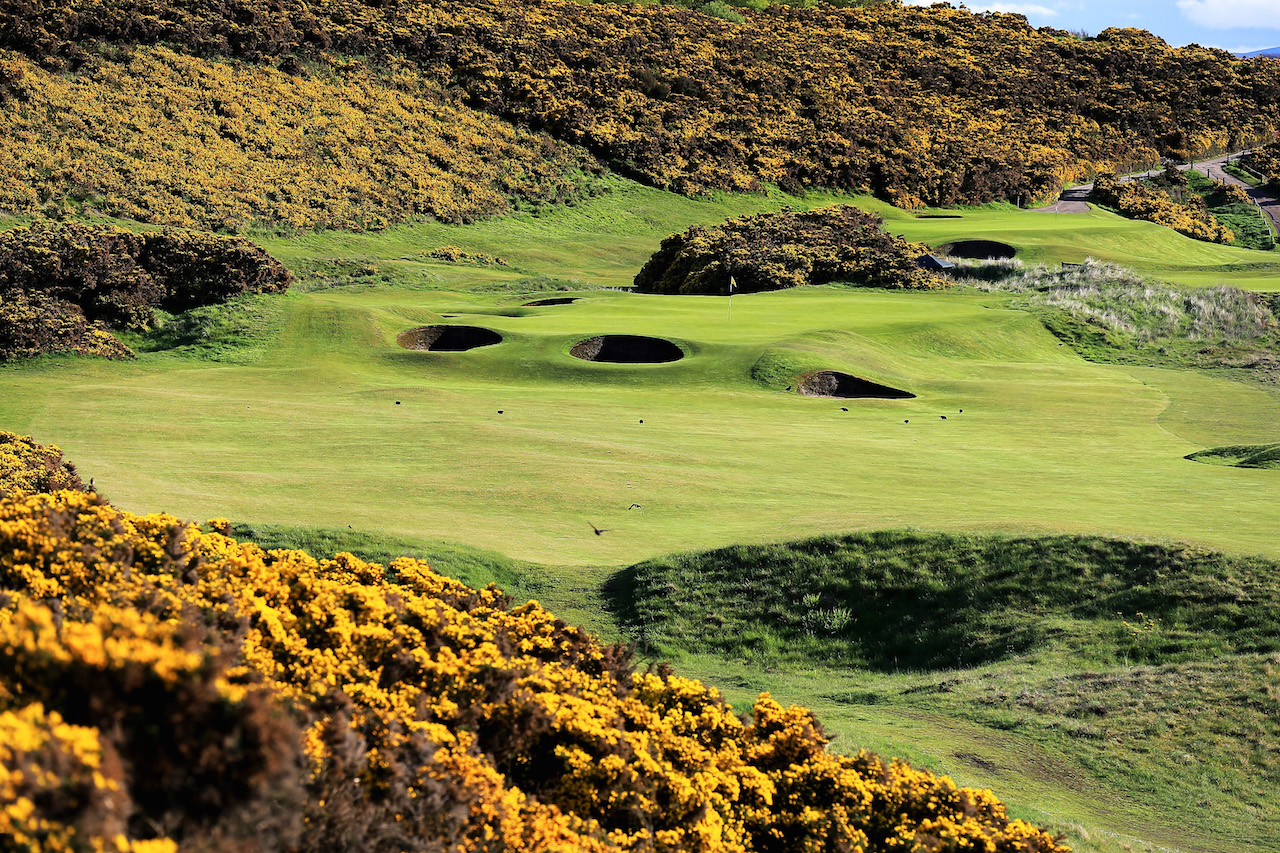 Beware the raised greens. Tricky.
The Old Tom Morris designed Championship Course is one that clearly captures everyone's imagination, but Royal Dornoch has never hosted The Open, or indeed any of the modern professional tournaments.
It hosted the British Amateur Championship in 1985, and the Scottish Amateur in 1993, 2000 and 2012. But otherwise that's your lot, which isn't much given that the club was founded back in 1877, although golf has been played on its natural links since the seventeenth century.
OK, none of this is too surprising, given that one of Royal Dornoch's many charms is its remoteness. It's 190 miles further up the road from St Andrews, and over 600 miles from giddy London.
But for many people Royal Dornoch absolutely epitomizes what a Scottish links course should be – remote, wild, totally natural, undulating, heavily duned and stunningly beautiful.
The course is consistently rated in the top 20 of the world's top 100 courses, which comes as no surprise, and it is actually the third oldest golf course in the world to boot.
No 2: Saunton Golf Club (East Course)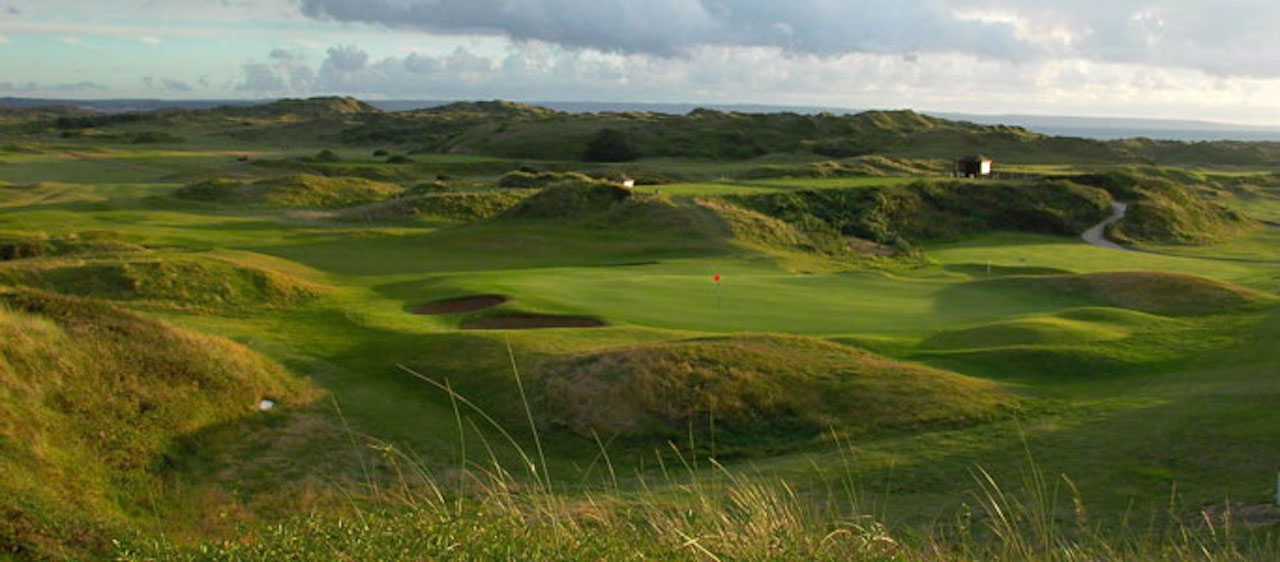 Wild North Devon Coast. Love it.
Saunton Sands East Course has almost become famous for being the perfect course never to have hosted an Open.
It has, however, hosted The British Boys Amateur Championship in 1997, which was won by Sergio Garcia.
Saunton lies is on the pristine North Devon coast, right on the edge of Bideford bay and the River Taw estuary, which means that you have water on two sides of the course for that added Links effect.
The course is laid out across the Braunton Burrows. UNESCO has now designated these sand dunes to be of international importance, and it is the first site in the UK to become a biosphere, as it has more than 500 species of flora. So large crowds trampling through the place just isn't going to happen now or any time in the future.
It is these massive dunes that create the unique golfing experience that Saunton is renowned for, as they create the sense that you are totally alone on every hole.
The massive beach, which adjoins the course is also a designated military training area, and a few times a year it is effectively converted into an airstrip for the Lockheed C-130 Hercules of the RAF to practice STOL beach landing and take off.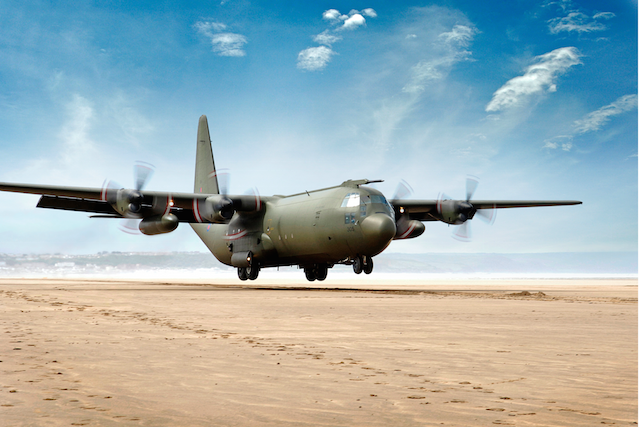 Resupplying a future Open by air.
The beach is also famous in its own right. It was used as a location in 1982 Pink Floyd film The Wall and as the backdrop for over 700 wrought iron hospital beds on the cover of the band's 1987 album A Momentary Lapse of Reason. Robbie Williams also used it for the video of "Angel", and more recently Olly Murs shot the video for "Hand on Heart" here.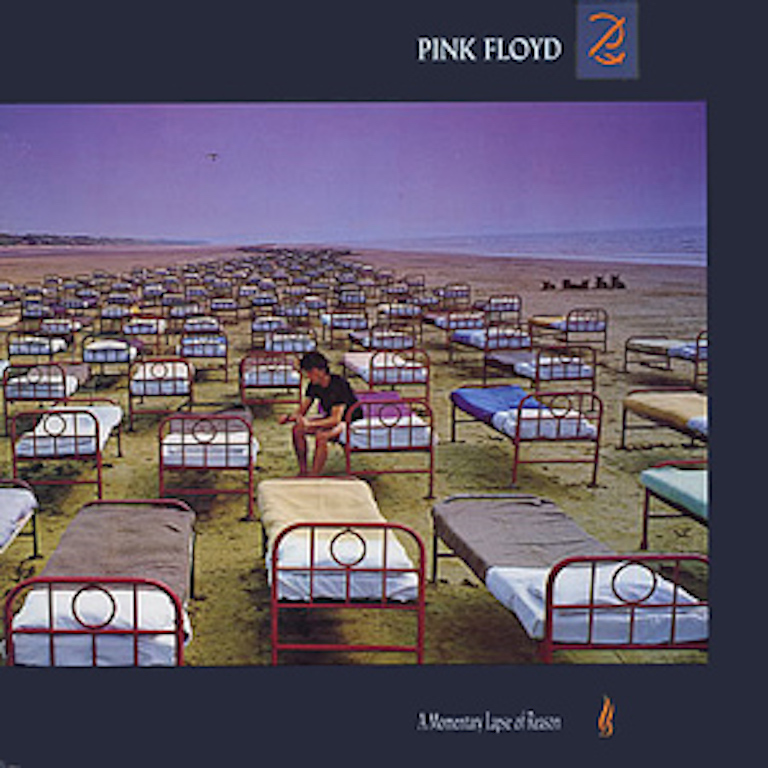 A Momentary Lapse of Reason. We have them.
Ultimately, it is Saunton's remoteness, and lack of infrastructure that mean it will never see an Open. We don't think resupplying by Hercules planes as being an option. But without doubt the quality is there.
No 3: Hillside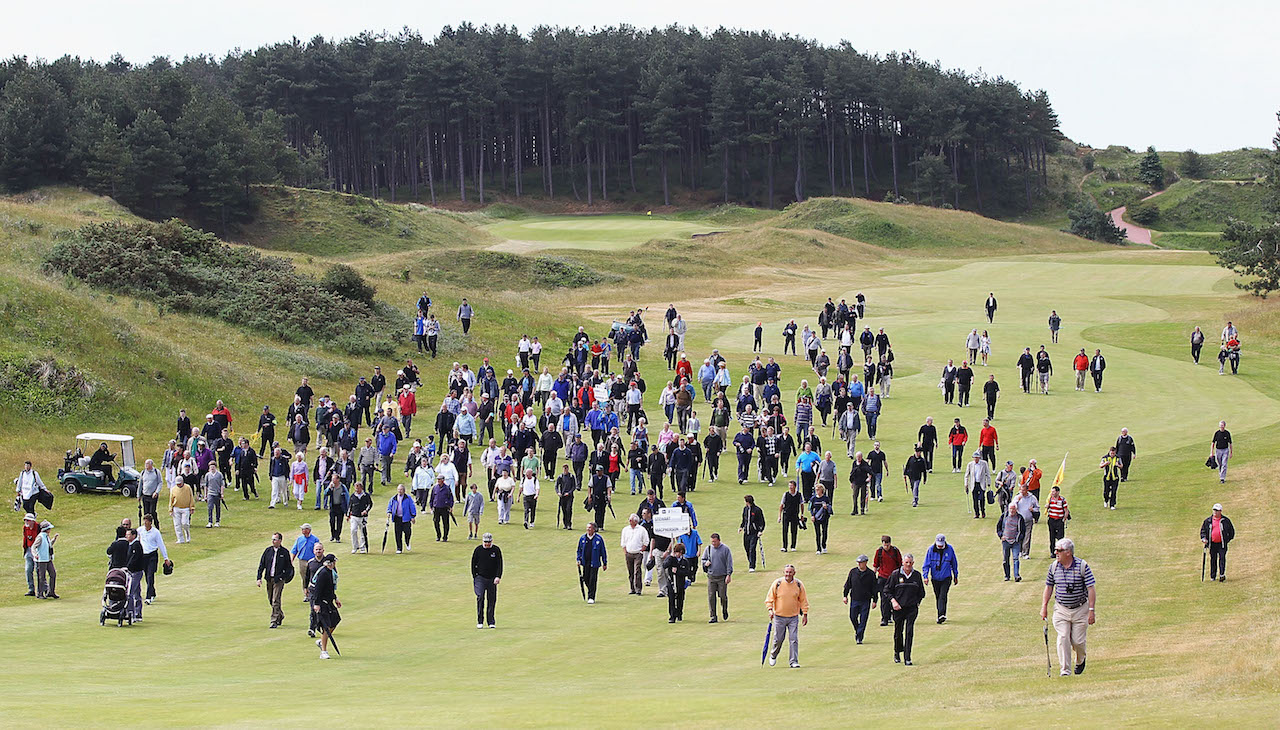 Hillside coming down the 17th.
There's no surprise here that Hillside has got a lot of nominations. As it's just down the road from Open regular Royal Birkdale, you could easily argue that there infrastructure is already there.
Hillside has always been over shadowed by it's Royal neighbour, but we would contend that the course is every bit as good, if not better. Maybe Hillside could ask Royal Birkdale if they minded using their land for a bit of extra car parking? That would be an interesting conversation to witness!
Whilst it has never got a sniff of an Open, it does act as a final Open qualifier cause, and has hosted the Senior Open back in 2003. It was also the stage for Tony Jacklin's last professional win against Bernhard Langer in the 1982 PGA Championship.
Hillside's inclusion comes from its reputation as having one of the finest back nines in the country, which make their way through massive dunes, and gives it the reputation of the Ballybunnion of Northern England. It's a deserved contender.
No 4: Royal County Down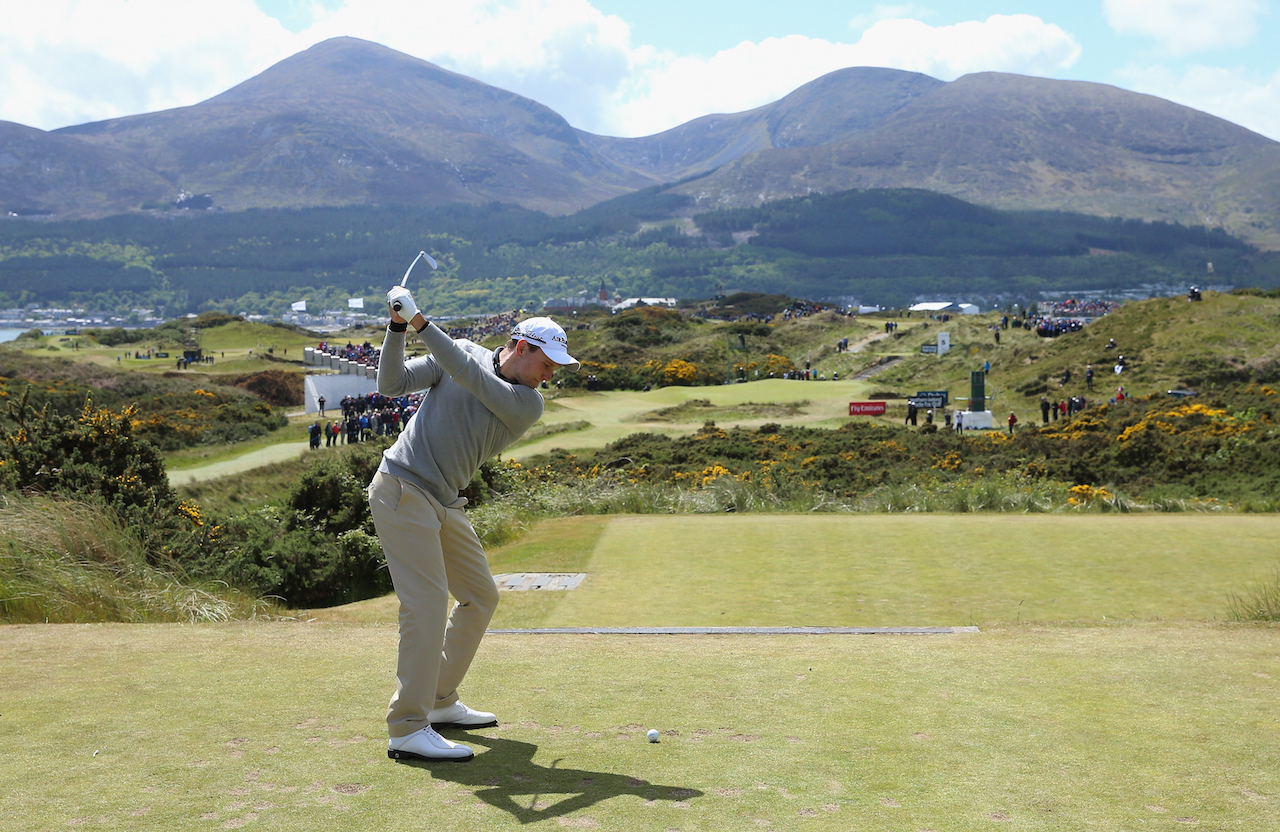 Maximillian Kieffer playing the 4th.
It's not only GolfPunk followers who think that Royal County Down could host an Open. Earlier this year Graeme McDowell backed it as an Open venue, but warned that; "It can eat you alive."
Playing in a wind battered Irish Open he commented; "This course is a beast, borderline evil in this type of wind. We don't get to experience these conditions very much and this is raw, this is what it's all about. This is proper Open Championship golf."
Measuring 7,186 yards off the championship tees, length is not an issue and clearly as McDowell experienced, the natural elements can come out in full force.
You can't fault its heritage either. Old Tom Morris was the original architect, and both Harry Vardon and Harry Colt later modified it.
The course is carved through vast dunes, and the undulations make this course as true a test of links golf as you are likely to find anywhere in the world.
No 5: Cruden Bay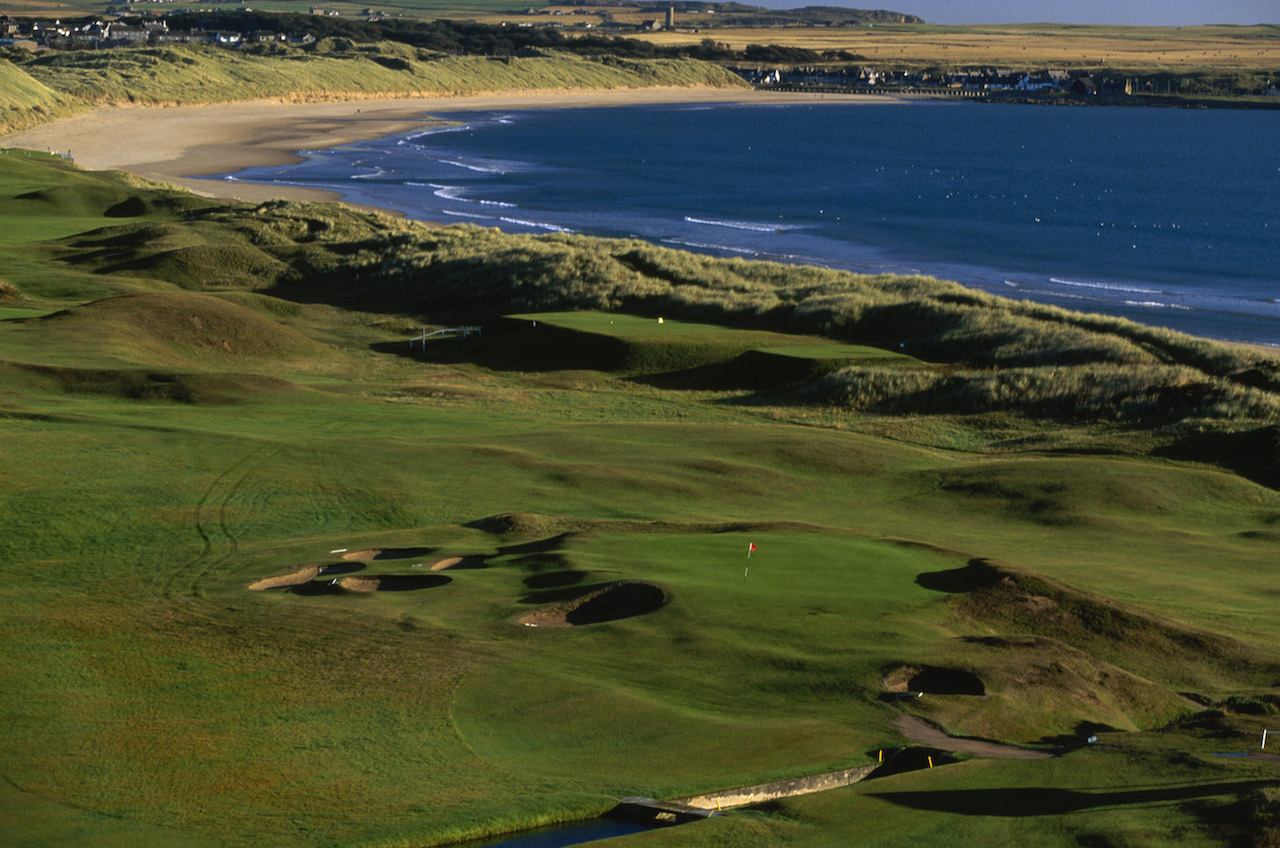 Nothing Cruden about this.
This is a bit more left field, but Cruden Bay is a totally traditional Scottish links golf course, in an absolutely stunning location. It was originally designed by Tom Morris and Archie Simpson, so you cannot argue with those credentials.
It's a two hour drive further up the coast from St Andrews, so it is quite remote, and everyone would have to stay in Aberdeen, which is a 45-minute drive away. But that has not stopped Turnberry from remaining on the roster.
From a pure golf perspective, there's nothing not to like about this course, and its magnificent links. The rest of the world is starting to recognize that it's a world class links experience, and it was voted 54th best course in the world in 2013 US publication Links Magazine, and 70th in the world in the 2013-2014 Golf Digest Top 100.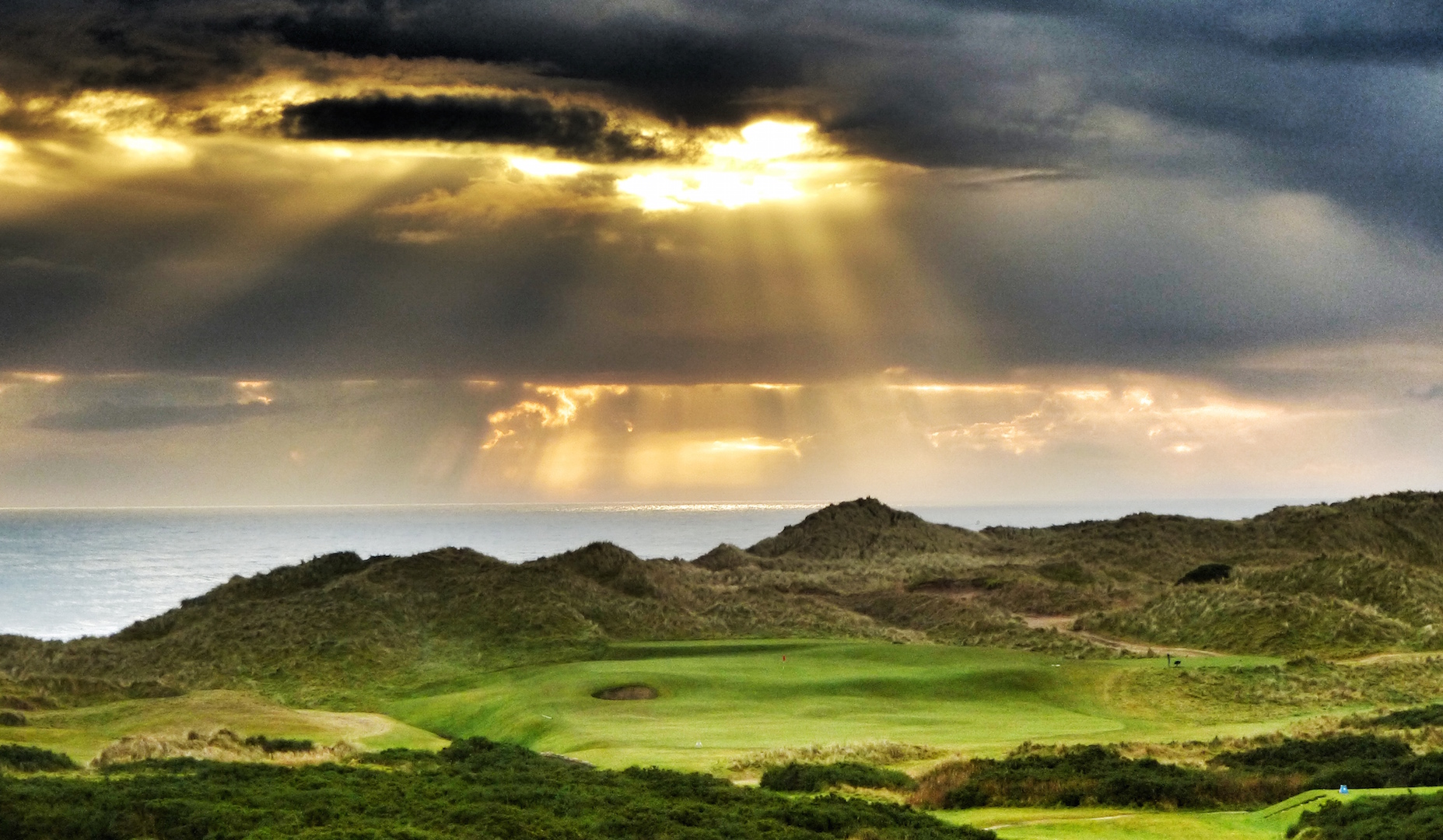 Heavenly Choirs.
TAGS: News, 2018, Golf Courses, Open Championship, Saunton Sands, Royal Dornoch, Hillside