News
Oct 2nd, 2016
Thomas Pieters & Rory McIlroy
The new dynamic duo
Words: John Dean Photography: Getty Images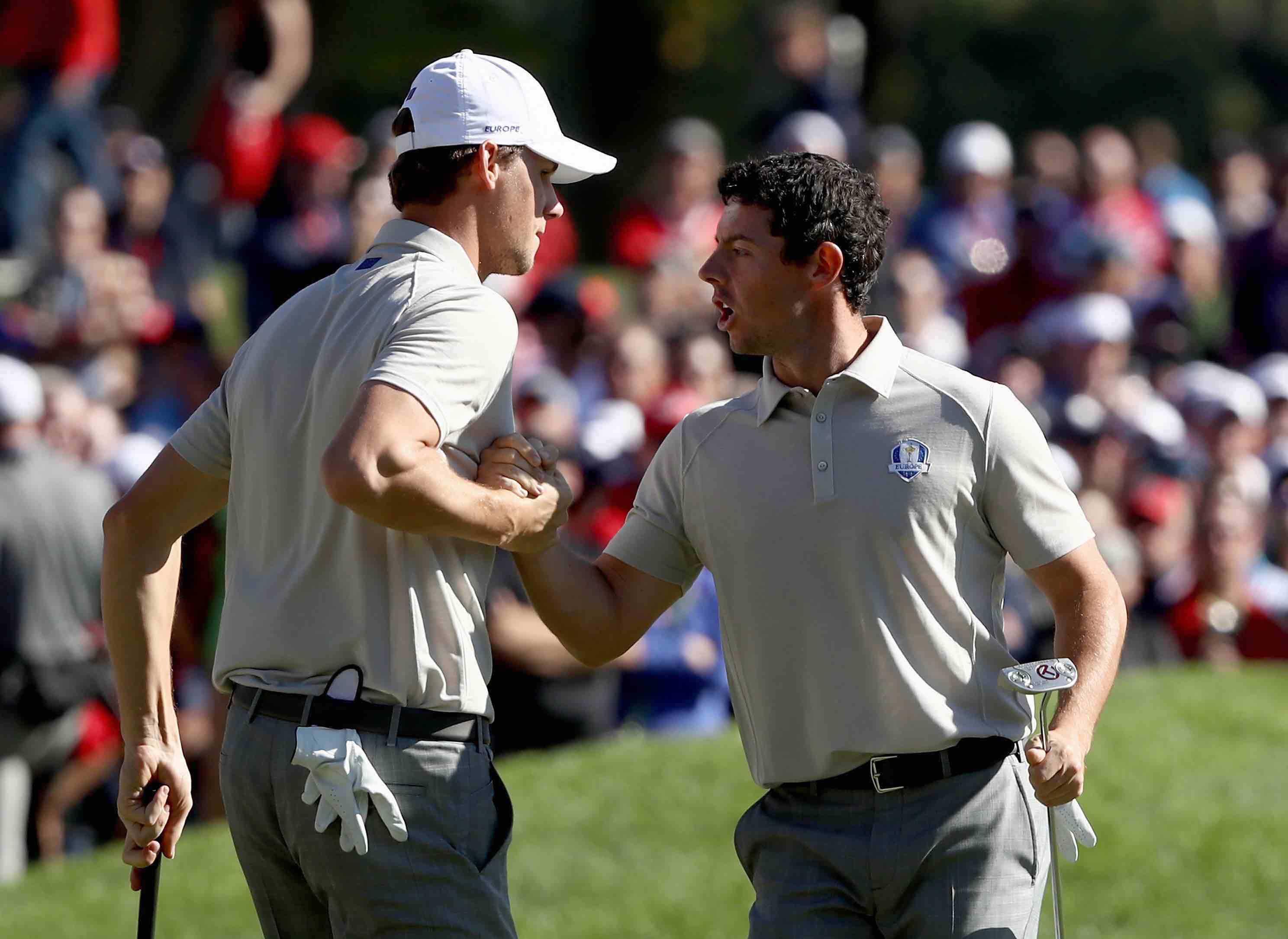 So we've lost the Ryder Cup, and we are spending today getting over it. But there are some real positives that have come out of these three epic days of battle: and none more so than the Pieters and McIlroy partnership.
A defeat of the size handed out to Team Europe by Team America is hard to swallow. 17–11 is worse than Valhalla, where the US won 16 ½ –11 1/2, which was the largest margin of victory since 1981.
The largest margin of defeat ever for a European rather than a GB&I team was at Walton Heath in 1981, when Europe were defeated 18 ½ –9 ½. Jack Nicklaus was still playing, and won all four of his matches, whilst Bernhard Langer was making his debut: so that was properly back in the day.
It does seem particularly harsh that Darren Clarke has presided over a worse defeat than that under Nick Faldo's dreadful stewardship, but the numbers don't lie.
There are, however, some real positives coming out of what was ultimately a thrashing, and none more so than that Thomas Pieters has properly announced himself onto the world stage. 
McIlroy and Pieters won all three matches they played together, and Pieters also beat J.B. Holmes 3 & 2 in the singles. It was some debut performance, with echoes of another Belgian debut, that of Nicholas Colsearts at Medinah in 2012.
Now Rory, who was very much DC's on–course general, has said that he is determined to hang onto Thomas as his new partner when they get to France in 2018.
"I've got a partner beside me for the next 20 years, I'm not letting anyone else have him," Rory told reporters as he put his arm Thomas after the defeat.
Pieters lost with an out of form Lee Westwood in Friday's opening foursomes, but went on to be Europe's leading scorer with four points from five matches. That is actually a record for a European rookie, overtaking the three and a half points claimed by Paul Way in 1983 and by Sergio Garcia and Paul Lawrie in 1999.
"There are plenty of positives to take into Paris in two years' time. Some of the new blood we have, they have gotten over their first Ryder Cup and now they know what it's about and they know what they are going to expect next time," he said.
"We have a group that have gotten much closer over the past seven days, a group that you could possibly all see again in two years' time," said McIlroy.
"It is disappointing to lose. I wish we could have that feeling we had at Gleneagles two years ago but it will make it that much better when we have that feeling again in Paris."
If Rory and Thomas can win all their fourball and foursome matches in Paris, as well as their singles, then Europe will be well on the way. There's just a matter of two years to wait.....
Related:
Watch the Ryder Cup Singles day highlights here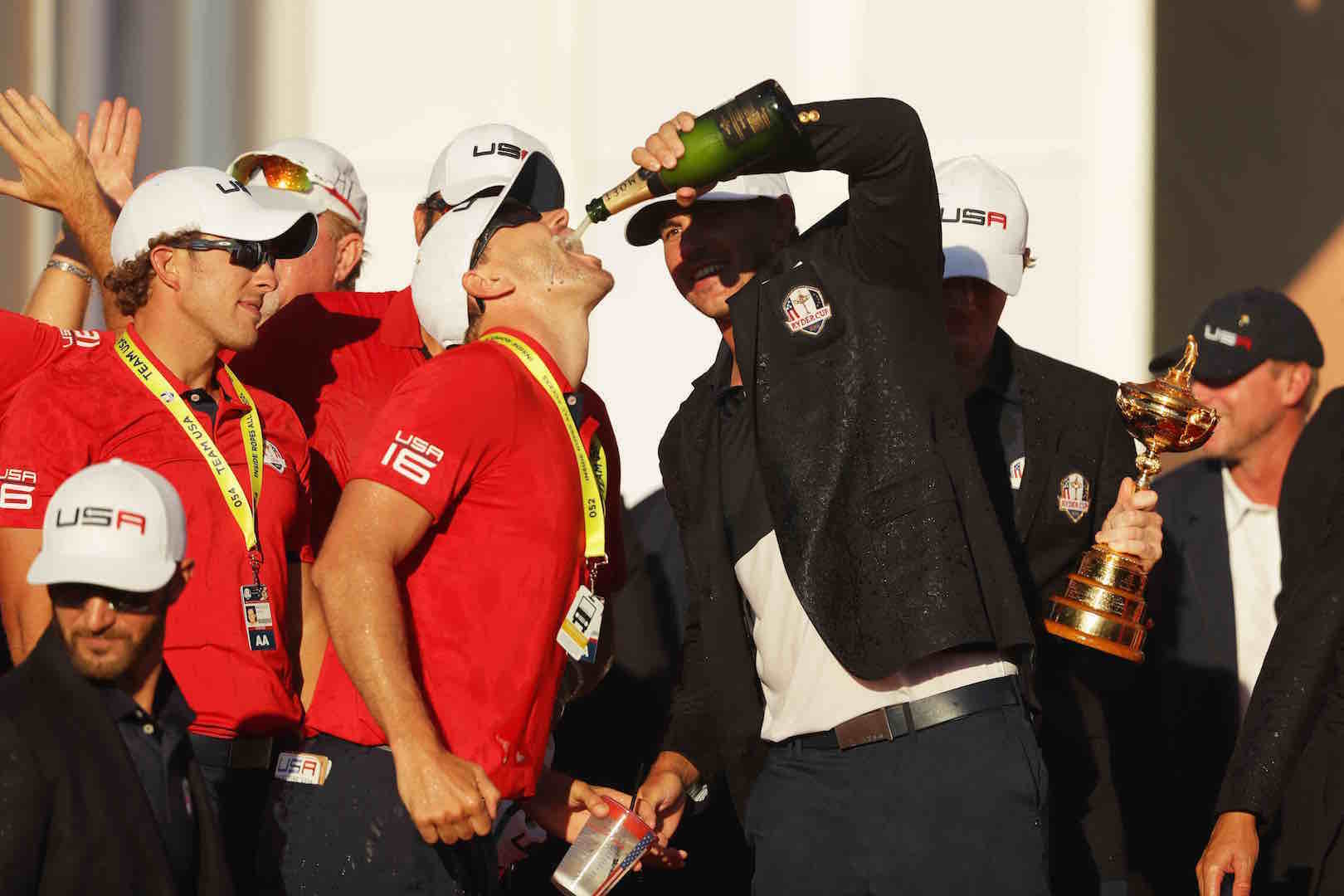 TAGS: Ryder Cup, Hazeltine, Thomas Pieters, Rory McIlroy, Darren Clarke, Nick Faldo, News, 2016