News
May 18th, 2016
The long driver who can play
Jamie Sadlowski wins US Open qualifier
Words: Daniel Owen
Who has the best swing in golf? It's something that gets debated pretty often, with no clear cut winner. Adam Scott, Rory McIlroy, Jason Day, and Justin Rose are all good shouts. But who has your favourite swing in golf?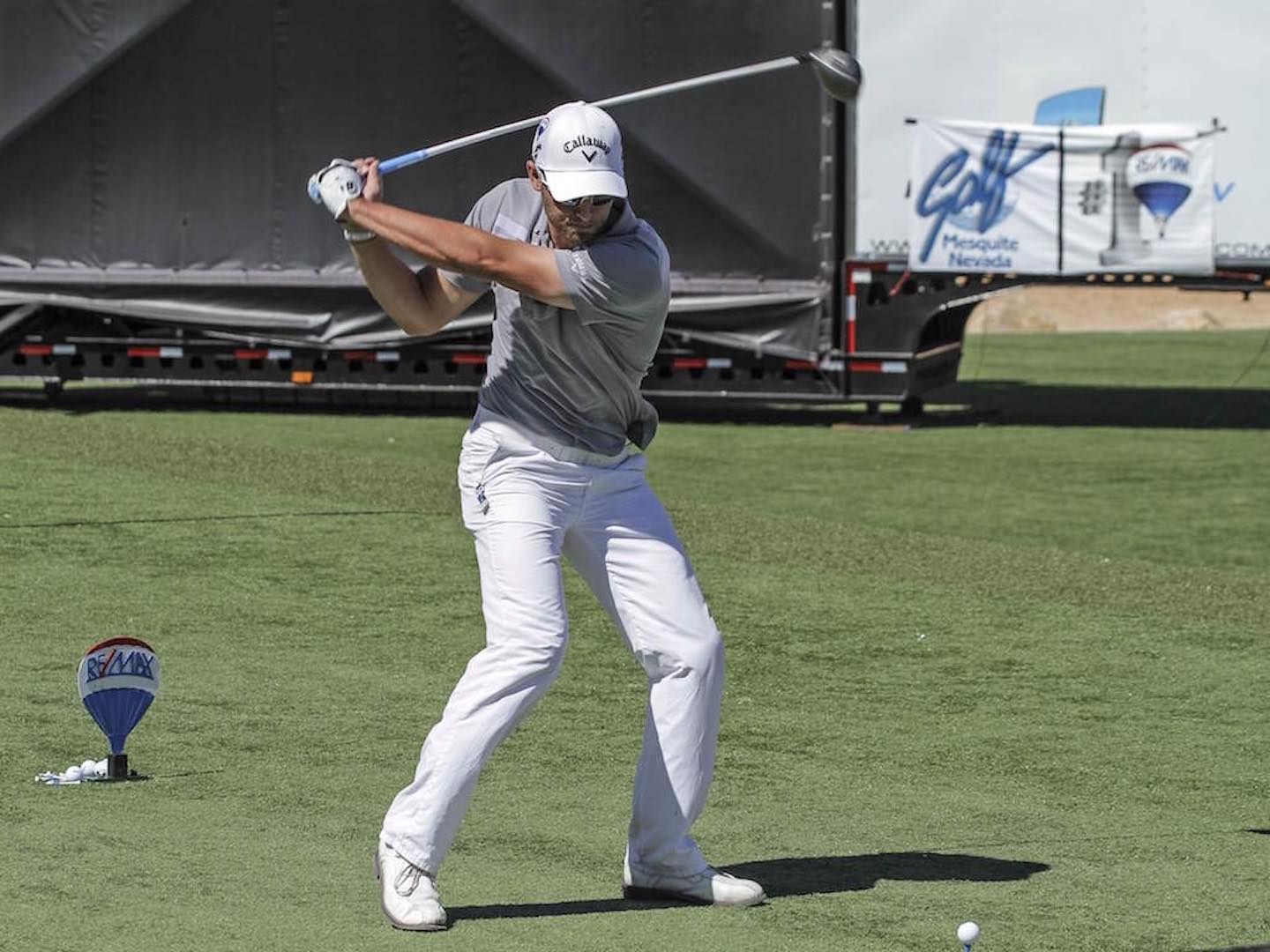 For me it's this man, Jamie Sadlowski. A former world Champion Long driver, he somehow manages to hinge his wrists twice on the back swing. It's incredible to watch, and generates extreme power. Unlike most long drivers, he's not a huge guy, but his longest drive is 445 yards! Long drivers aren't normally great golfers though. Sadlowski is trying to prove otherwise.
https://www.youtube.com/watch?v=ECV5rhJgOrg
Sadlowski entered the US Open qualifier at The Country Club at DC Ranch in Scottsdale, and shot a 65 to win. Sadlowski had a little bit of help, with Mr Bikini Wax himself, CBS commentator Gary McCord caddying for him during the event.
"People figure you hit it a long way you ought to be able to shoot low, but you still have to get it in the hole, and I did that pretty well," Sadlowski, told Golf Digest."It's nice to be able to prove that I can do more than hit the ball far."
https://www.instagram.com/p/BFeuFFHB-7Y/?taken-by=jamiesadlowski.ca
"Having Gary on the bag was huge. We had a great time belting it around, but the big thing was his help with reading the greens. I think I had 11 putts in the first nine holes. I had confidence in the stroke and with what we were seeing together, and I put the ball on line."
Jamie only hit his driver three times all day. Well if you hit your two iron 300 yards, would you bother hitting driver?
McCord, who is most famous for his mustache, and his ban from The Masters, was enthusiastic about the golfer who he plays with regularly at Whisper Rock Golf Club in Scottsdale, Arizona.
"I think he only used seven clubs all day, including his putter. If you've never played a golf video game, this might be the next closest thing. It was highly entertaining."
Sadlowski has asked for McCord to jump back on the bag for the 36 hole sectional qualifier. "He said he would because he found out he could take a pull cart."
He said he would because he found out he could take a pull cart.
Sadlowski has played on the Web.com five times, and made the cut three of them. While he is definitely no shoe in, we would love to see him tee it up at Oakmont in June.
Six of the best drivers to help you hit it further...