News
Oct 1st, 2016
Testing Troia
On the Robert Trent Jones trail
Words: John Dean
The second leg of our Robert Jones Senior and Junior journey takes us down from Quinta da Marinha to the port city of Setubal, the hometown of the chosen–one, Jose Mourinho.
It's a 45–­­minute drive from Lisbon, and to get to the course we take the twenty–minute car ferry over from the mainland to the peninsular where the course les. And there's nothing like a ferry journey to whet your appetite for a round of golf.

There is a pod of bottle-nosed dolphins resident in the waters here, but our luck is out today and we don't get a sighting. We know they are there, so keep a sea eye out for them if you come on down here: dolphins could be an inspiring part of your pre-game routine!
Five minutes from the ferry and we arrive at Trioa. The course is set amongst pines on a thin strip of coastline, which lies at the crossroads of the Sado Estuary and Serra da Arrábida, The Championship Course is an 18-hole, par 72 course, 6.317 metres alongside the beach with magnificent sea views.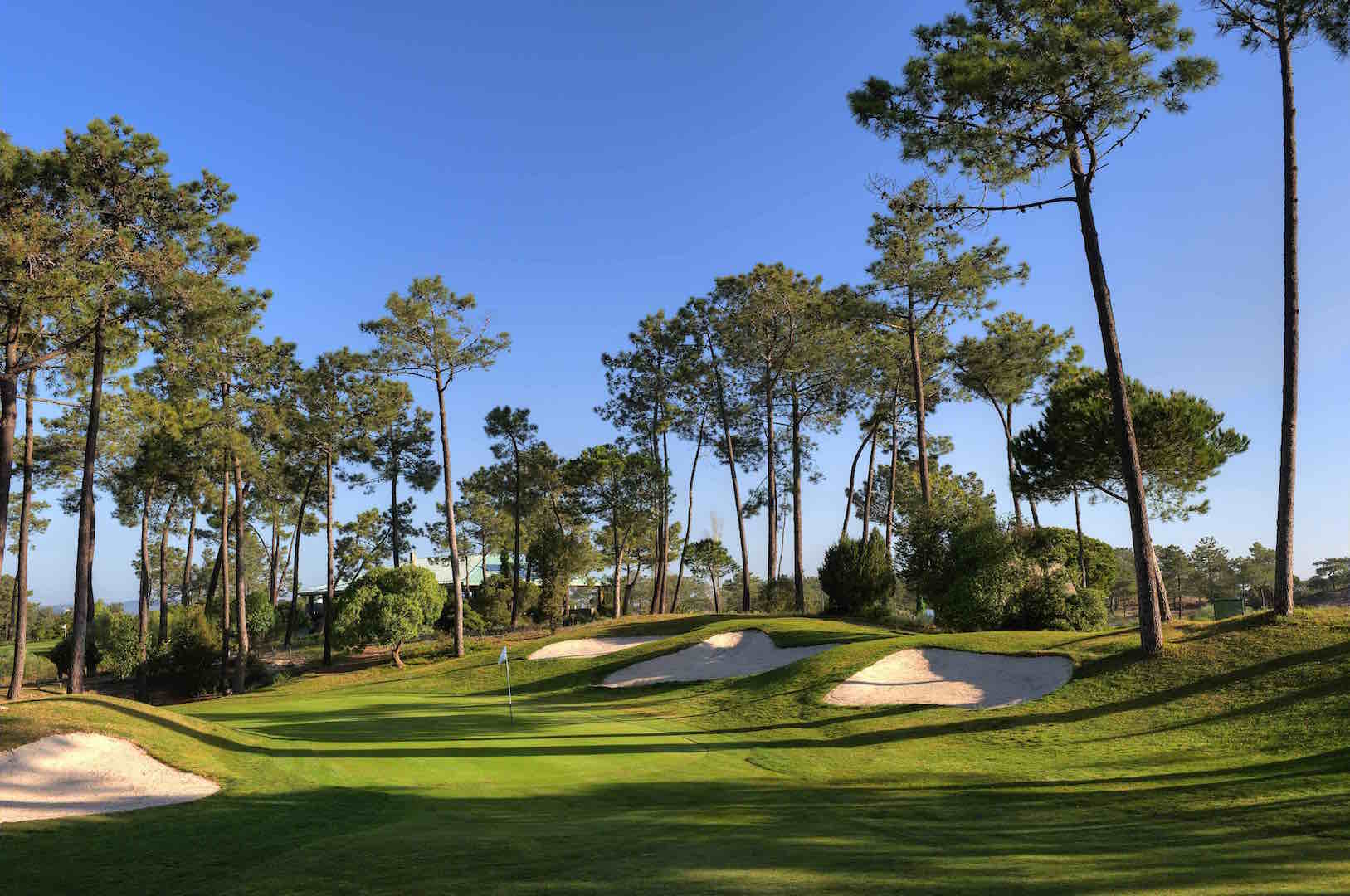 The first thing we learn about the course from Antonio Castelo, Director of Golf at Troia, is that it when it hosted the Portuguese Open in 1987 the cut was +12, which is still a European Tour record. Sam Torrance went onto win it with two under, the only player to break par, and made €10,500 for his efforts.
We greet this piece of news with a gulp, but are assured that we should get on OK. The weather is fine, the winds aren't blowing as they were back in 1987, and there are 4,000 fewer pine trees to contend with due to a terrible beetle borne infection, which plagued the area then.
We are also told that Robert Trent Jones Senior selected hole 3 of Tróia's golf course as one of the best he has ever designed, and included it in his ideal 18-hole course, so our expectations are high.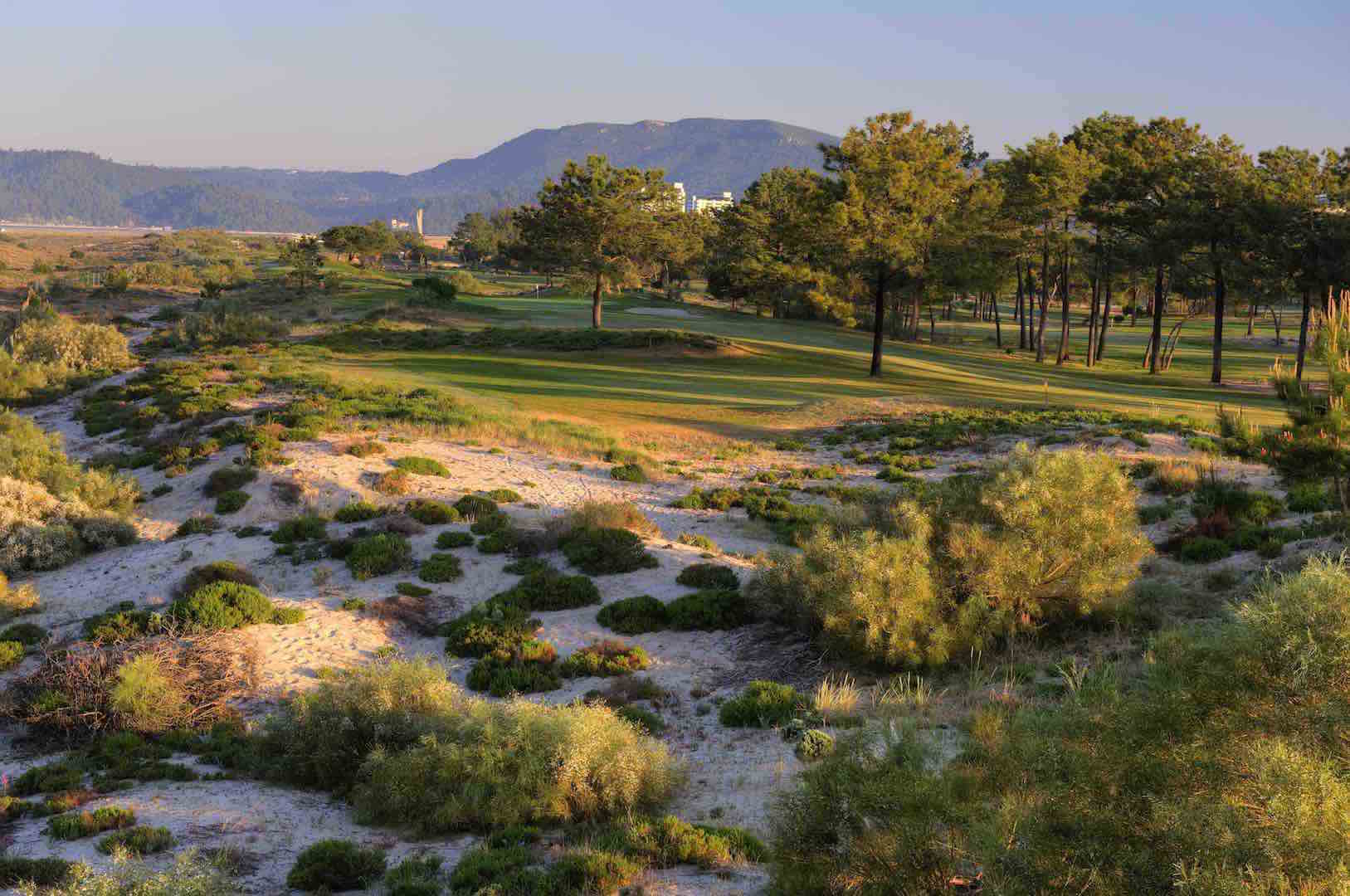 Troia Golf has many accolades to its name, and was featured as one of the World's best golf courses by Rolex in 2011. Golf World also rated Troia as the 32nd best golf course in Western Europe, in 2011, whilst Golf Digest included it in the list of the World's 100 best golf courses outside the USA in 2005.
So this is a track with precedence, and it needs to be treated with respect.
We get straight out on the course, and it's an absolute cracker. There's a fine mix of links style golf and pine tree laden inland holes.
The first is a stroke­–index 3 Par 5, with plenty of water to cross, and masses of unbunkered sand to deal with, which is a feature throughout the course.
I find immediate trouble here: think Dustin Johnson and Chambers Bay but with a slightly higher handicap. And at least I knew what I am dealing with, unlike Dustin.
There are plenty of Robert Jones trademarks here, namely the tight bunkering and the small, testing, raised greens. I am not a big fan of raised greens, but maybe that's a question of taste. If you can't land one firmly on them, then you are in trouble. And I was.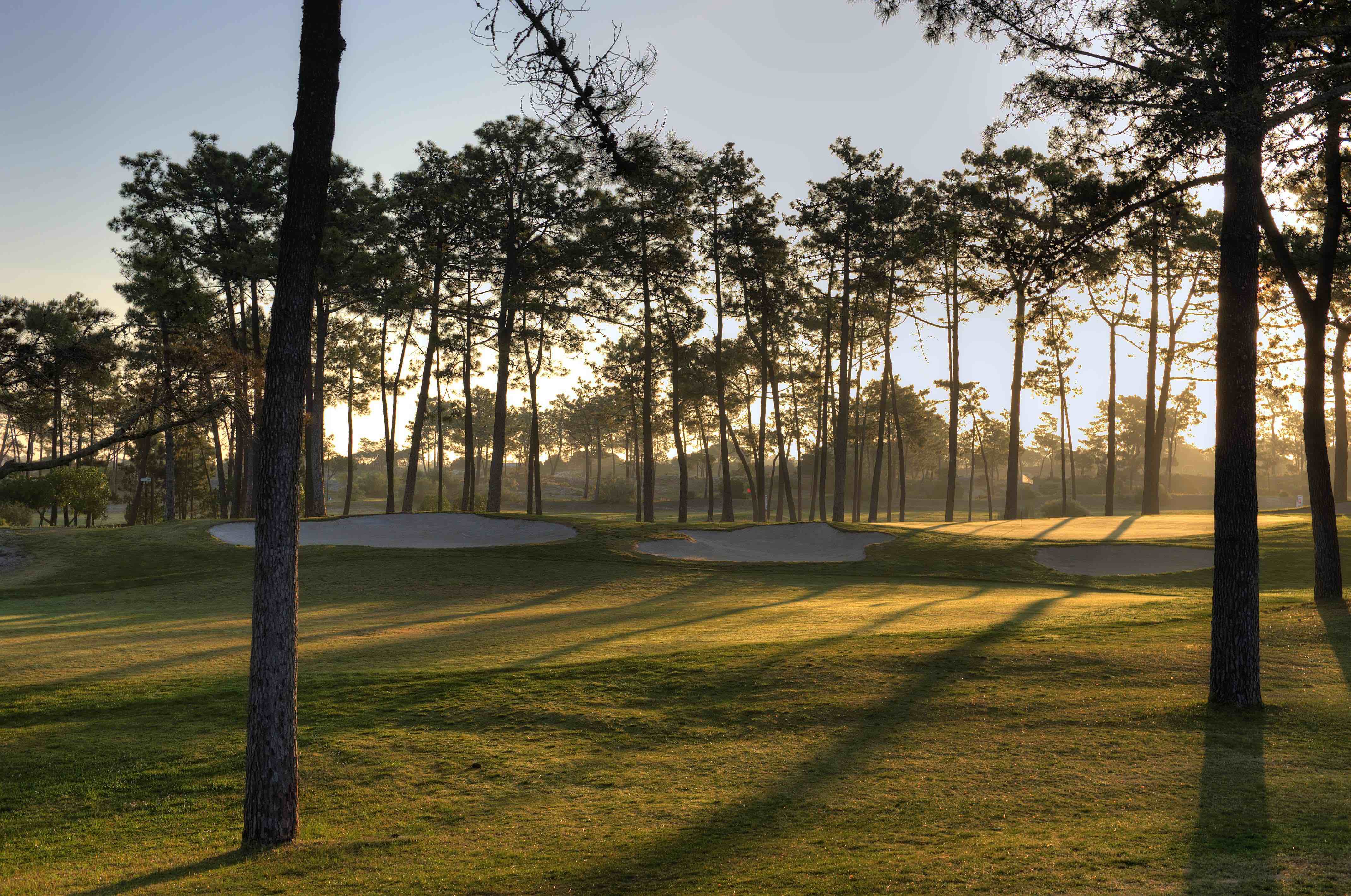 We were told that Mourinho has a house on the course, and we thought we had spotted it on the 17th, and all took photos, only to learn that it was actually Michael Ballack's lawyers gaff, which was not the same thing at all. But nice tree house, we have to say.
Another classic Robert Trent Jones Senior feature is his use of doglegs, and there are a couple of corkers here, not least the par 5 18th, which is a proper challenge.
As a group we were all impressed by the course, and because it requires a bit of effort to there it's great value and peaceful, and the staff are great.
Put it on the list. It is worthy, very worthy.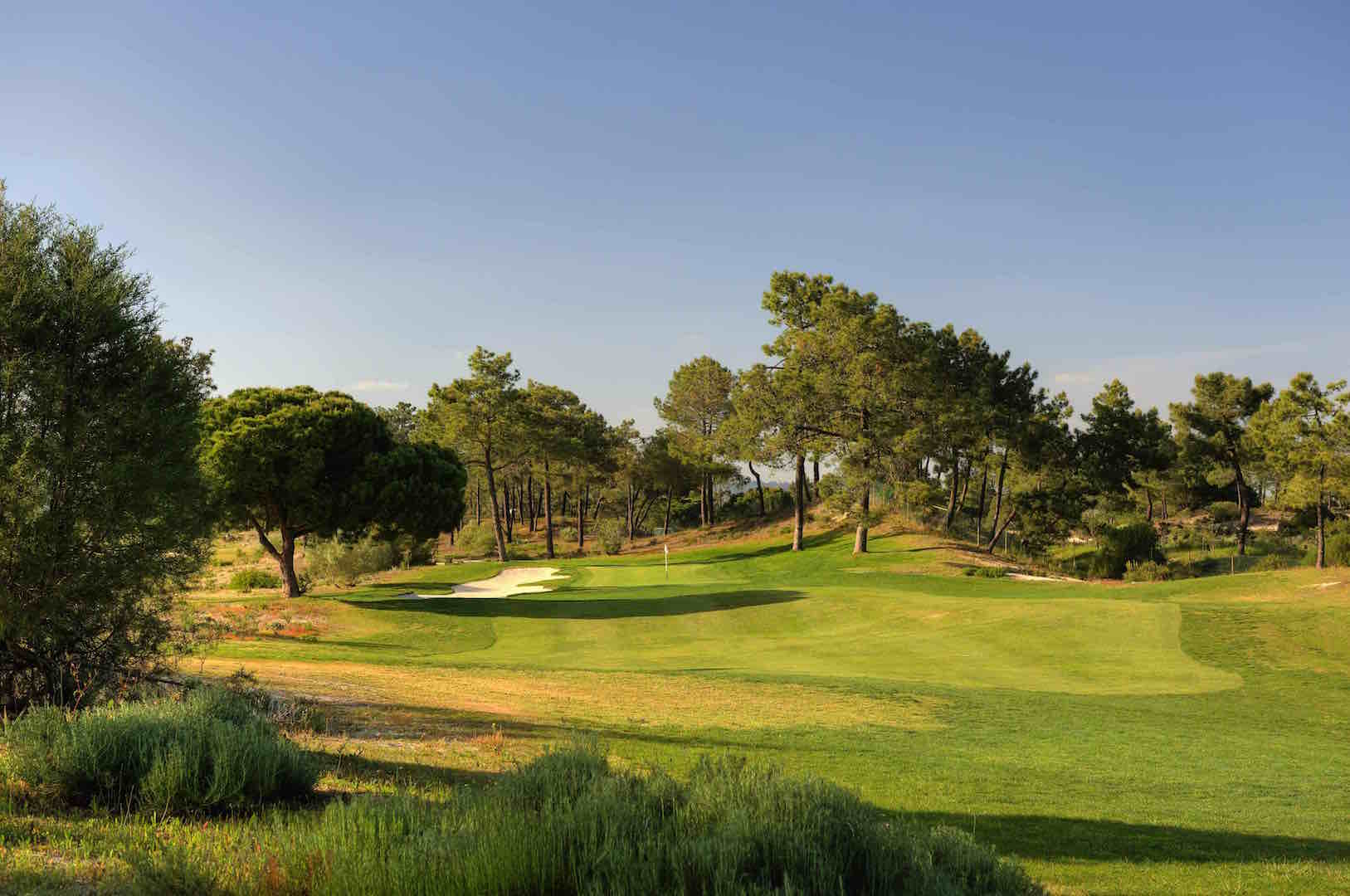 Related:
For more Robert Trent Jones golf check out Quinta da Marinha