News
May 30th, 2017
Srixon presents cheque for £23,173.50
In support of Prostate Cancer UK
Words: GolfPunk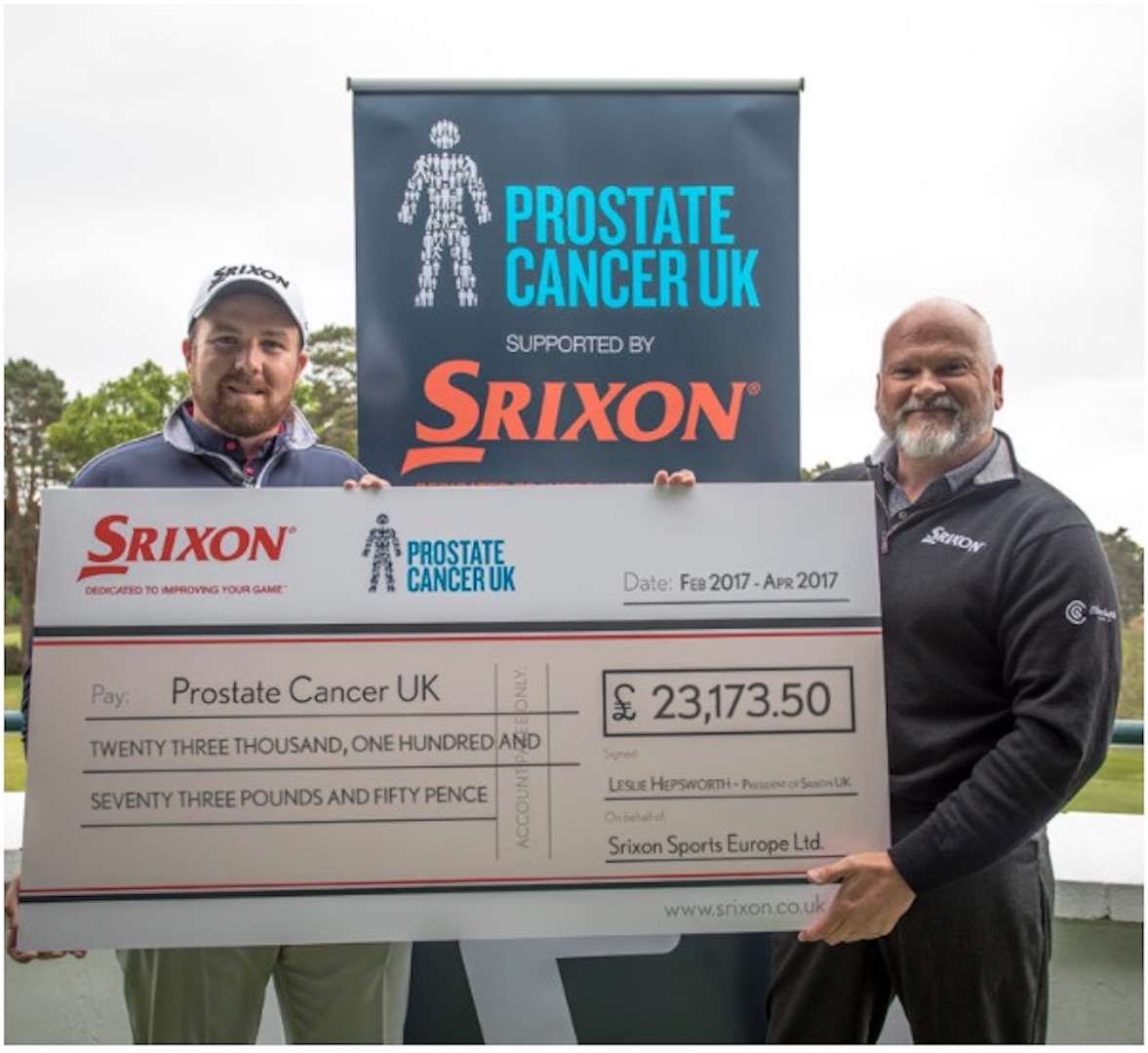 Srixon Sports Europe, last week presented a cheque for £23,173.50 to its charitable partners, Prostate Cancer UK. This follows a successful first three months of sales following the February launch of the new 5th generation Z-STAR / Z-STAR XV.
As part of the agreement, Srixon have donated £1.50 for every dozen Z–STAR and Z–STAR XV golf balls sold at trade, since the February launch, to Prostate Cancer UK, helping to raise funds and awareness of the life–threatening male–specific disease.
The partnership also saw Srixon unveil a limited edition 15 ball 'Z-STAR/ Z-STAR XV Bonus Pack'. This included an additional free sleeve of the new Z–STAR / Z–STAR XV, decorated with the iconic Prostate Cancer UK logo, giving golfers even more value.
During a recent media event at Camberley Heath Srixon staff player, Shane Lowry joined the company´s UK & Ireland President, Leslie Hepsworth to reveal the total donation to the cameras. The popular Irishman played a lead role in the promotional campaign.
"Everyone at Srixon has been fully behind this partnership from the very beginning, so naturally we are extremely proud to present this sizeable cheque to Prostate Cancer UK after an encouraging start to the year, commented Hepsworth. "The unveiling of this partnership fell in line with the release of Srixon's best–ever golf ball. Being able, therefore, to offer everyone who purchases the bonus pack the opportunity to raise money for such an important cause, as well trial one of the best balls available in the golf market, couldn't have worked better."
One man dies every hour from prostate cancer, a stark statistic given that the average length of a round of golf is five hours. The charity's aim is simple: to stop men dying from prostate cancer. This will be done through shifting the science over the next 10 years to focus on radical improvements in diagnosis, treatment, prevention and support.
Related: