News
Feb 1st, 2016
Song holds on
To beat Jordan Spieth
Words: John Dean Photography: Getty Images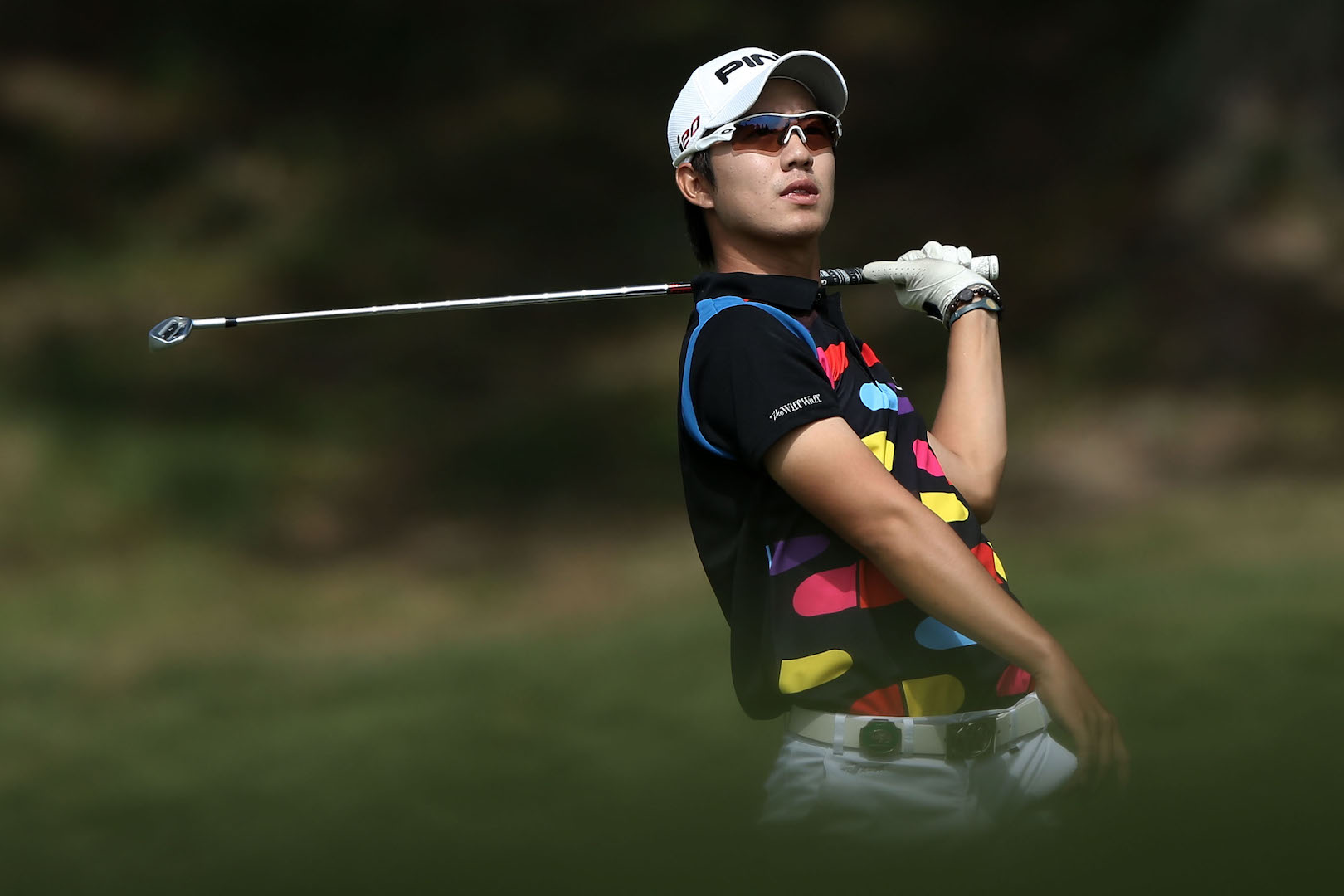 It was not to be this time for Jordan Spieth, as South Korean Song Young-Han held on to both his nerve and his narrow lead to finally get over the line for his maiden victory.
13 players reassembled at Sentosa Golf Club at daybreak to finish the final round, after a fierce electrical storm had halted proceedings right at the death.
When the hooter was blown, Spieth was lining up a short birdie putt on the 18th, which would have taken him to a single shot deficit behind the leader, Song Young-Han.
Meanwhile, Song was himself lining up a much harder 12- foot putt on the 16th to save his Par. The day closed on a knife-edge.
This morning Spieth duly made his short birdie putt on the 18th to card a final round five under 66 to finish 11 under par. He then had to wait and see if Song could finish his dinner.
Song then proceeded to make his 12-footer on the 16th, and hold onto his precious one-shot lead. Pars on the 17th and 18th and victory at last was his.
The 24-year-old said he had a restless night thinking about the putt on 16 and spent hours practicing the shot in his hotel room.
"I felt like I was going crazy," he said, speaking through a translator. "The putting line wasn't that bad but the situation made me nervous."
"I had my first perfect round today," Spieth joked about his one-shot day. "Everything was absolutely perfect. I didn't miss one shot and I made everything I looked at.
"I fought hard in the final round but I was just a little bit too far back," Spieth said. "I missed a few putts (earlier in the tournament) that I normally make."
"I had a lot of tough breaks. You have them both ways but this was one week where we definitely got the bad end of some bounces.
"My game's pretty close. I held it together pretty solid but I didn't have as many looks as I normally have on a weekly basis and that led to a little bit of a lack of trust in the reads."
This brings to a close the Jordan Spieth World Tour, which has seen him play across the Middle East, South East Asia, Australia and Hawaii. Even at 22 years of age you can probably get sick of airports.