Ryder Cup
Sep 21st, 2016
How the Ryder Cup was Born: The Samuel Ryder Story
Representing for the golfpunks all across the world
Words: Mike Herd Photography: Getty Images
His name is one every golfer knows and yet, in 1897, as Samuel Ryder approached his 40th birthday living in a humble terraced house in St Albans and never having so much as swung a club in anger, the idea of him establishing one of sport's most famous global contests would have seemed frankly deranged. Back then he was, according to his eldest daughter Lucy Marjorie, "the laughing-stock of all the businessmen in St Albans".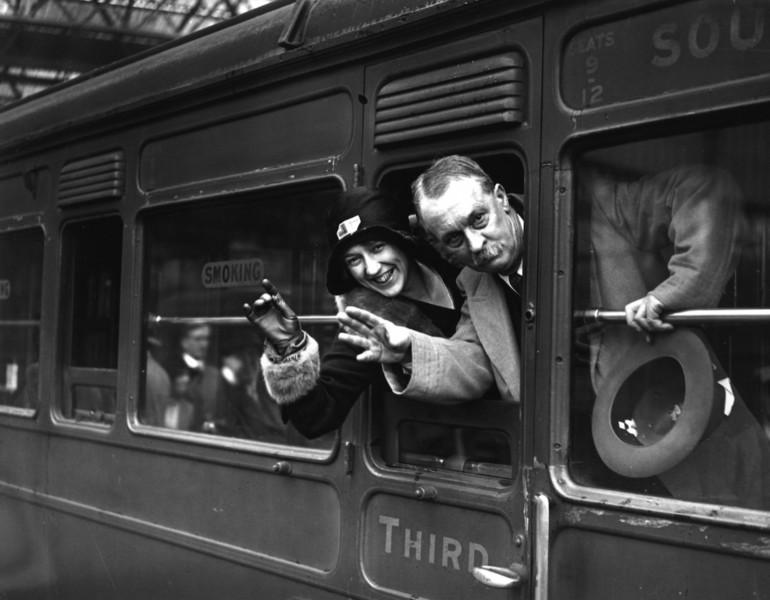 Ryder lived at the top of Folly Lane with his wife and daughter and spent days making 'penny packets' of flower and vegetable seeds that were stored in a shed in their back garden.
Every Friday, according to the St Albans Almanac, they would lug their homemade seed catalogues a mile down the road to the general Post Office, so that eager subscribers could receive them in time for their Saturday half-day holiday. It was a revolutionary idea that struck a chord with amateur gardeners everywhere; out of these little seeds, a mighty business grew.
Brought up near Old Trafford, Ryder had played cricket as a youth, bowling spin and supporting Lancashire. Golf was far from the agenda, and when his seed business took off his contributions to the community revolved more around religion and education. By 1903 Ryder's Seeds had relocated to a prominent St Albans premises and employed nearly 100 staff. Two years later he was elected mayor of the town and spent his energies getting a new church built near the bottom of his garden.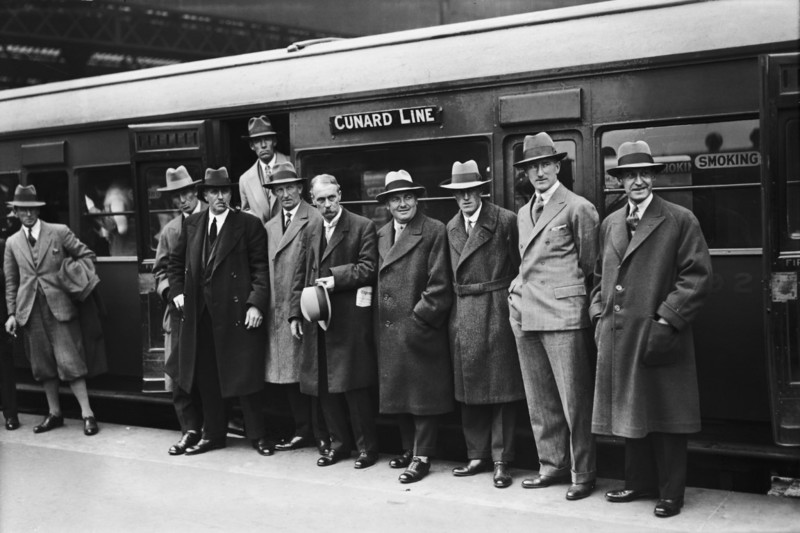 In 1912, the first "Ryder cup" – well, Shield of Honour – was created for the year's best set of scripture examinations among local Hertfordshire schools. It is still contested today, although it attracts fewer headlines than Samuel Ryder's next competition devised some 15 years later.
In his fifties, Ryder suffered health problems from his workload and his golf playing pal Rev Frank Wheeler, suggested he take up the game to get some much needed fresh air and exercise. Ryder was dubious but gave it a go and, in that way familiar to so many of us, instantly became hooked.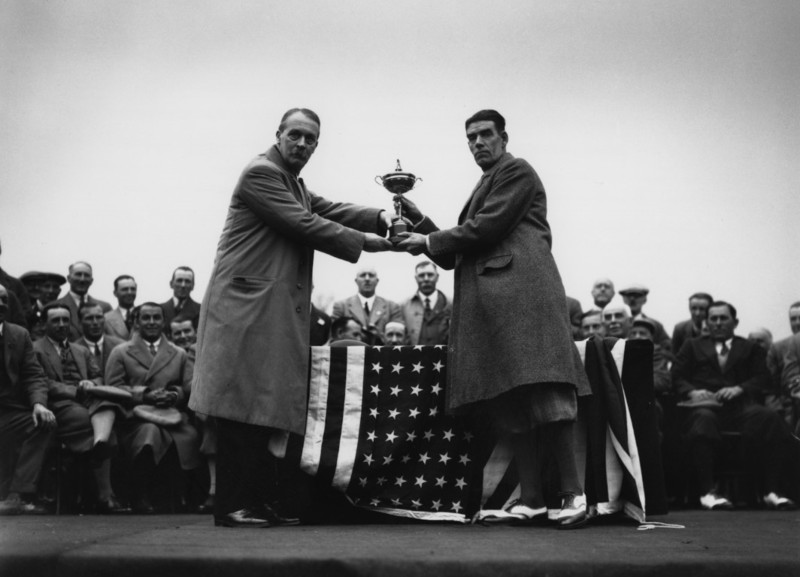 He practised diligently at his plush home, Marlborough House, and on a nine-hole St Albans muni for a year then, aged 51, he became a member of the town's Verulam Golf Club. Less than a year later he was playing of a six handicap and appointed club captain. His reputation was as a canny match-player, prone to the occasional "foozled" drive.
A key figure in Ryder's golfing education was Abe Mitchell, a professional golfer renowned as the best ball-striker of his era and winner of the 1919 "Victory Open" at St Andrews (war precluded it being an official Open Championship). Ryder enlisted him as his swing tutor for a cool £1,000-a-year and the two became very close – a product, perhaps, of their shared background in horticulture, for Mitchell too was once a gardener.
Of course, Ryder being Ryder, simply playing golf wasn't enough. There was a convenient fit with his business, which started supplying grass seeds to courses in Britain and the United States, while his highly successful new herb company sponsored the professionals-only Heath and Heather Tournament in 1923 at Veralum, with Mitchell among the field.
Around the same time, an unofficial contest between the finest professionals from America and Britain was starting to gain momentum. The first informal match occurred at Gleneagles in 1921, with Britain running out easy 9-3 winners. But it was the unofficial match of 1926 – held at Wentworth in the week between Open qualifying and the Championship proper – that kick-started today's global extravaganza.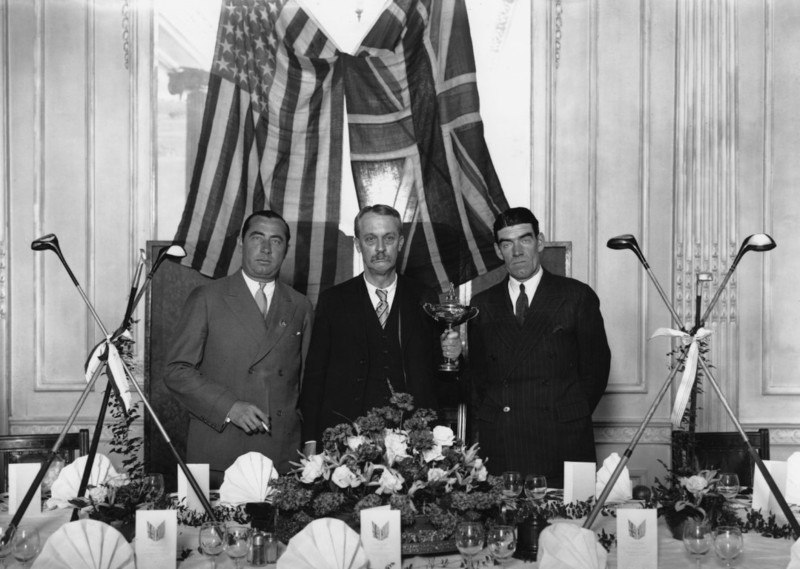 By now a golfing fanatic, Ryder was there to see the likes of Mitchell and George Duncan beat an American team featuring Walter Hagen and the reigning Open champion Jim Barnes. Again, Ryder wasn't content just to play the quiet spectator: he had pledged £5 to each of the winning players and a party for all afterwards – "with champagne and chicken sandwiches" – so the players could all get to know each other better.
This time the Americans were humiliated, losing by 13.5 to 1.5, with Mitchell beating Barnes 8&7 in the singles. Afterwards, at Ryder's party, a jubilant Duncan told the event's benefactor it was a terrible shame the match was not an official contest. There was, after all, already one for British and American amateurs, the Walker Cup.
Ryder immediately saw the potential, and today's biennial contest was born. Ryder provided a 17-inch gold cup designed by
Mappin & Webb
for £250 (add several zeros for the trophy's current value). He said he wanted a golfer on the lid, and naturally, that golfer should resemble his old pal Mitchell who was due to be Britain's captain for the inaugural edition of the event at the Worcester Country Club in Massachusetts on June 3, 1927.
Ryder's verve to support the event saw him stump up £500 of his own money to ferry the eight British professionals across the Atlantic after an appeal fell £500 short, but sadly the European team were roundly beaten 9.5-2.5 by Walter Hagen's 'homebreds'.
While the British side had talked beforehand of a contest to "bind the two countries together", there was in fact plenty of argie-bargie, with the visitors refusing to allow the US to replace an injured player and Hagen copping flack for revealing his team line-up so late. When asked how he had enjoyed his captaincy role, Sir Walter replied "never again" - ironically he went on to skipper the next five US sides.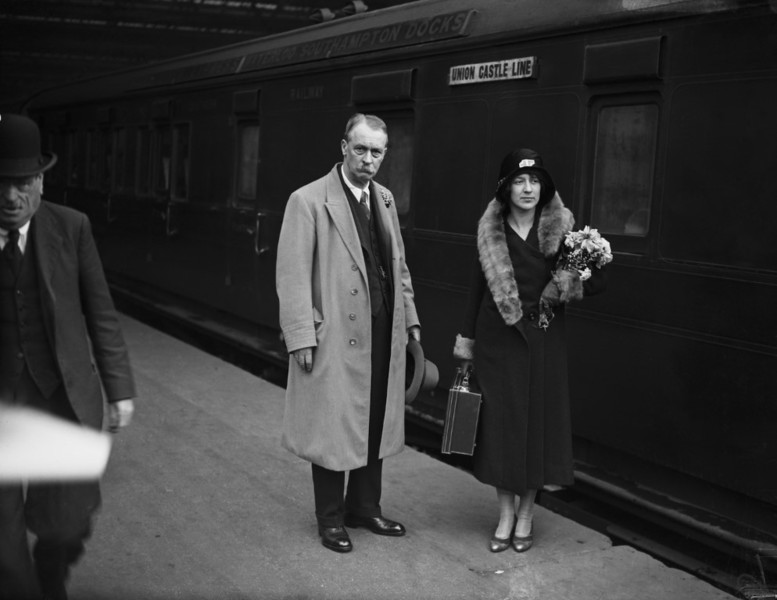 Despite his financial contribution, Ryder missed that first spiky encounter because he was afraid of the six-day voyage and had to wait until the next meeting at Moortown near Leeds in 1929, before he could fully appreciate the success of his vision, made all the sweeter when George Duncan led the British team to victory 7-5.
Ryder's greatest golfing moment, however, came when the contest next returned to Britain in 1933 (not just because the home side won again, 6.5-5.5). He was joined at Southport & Ainsdale Golf Club by the Prince of Wales, a gallery of 15,000 spectators, and the future of the Ryder Cup was assured. It also proved the last time that Samuel attended his own event – which was perhaps just as well since Britain did not win his cup again for 24 years.
By 1935 Ryder was seriously ill. He died on January 2, 1936, during a Christmas trip to the Langham Hotel in London, of a massive haemorrhage. He was buried in St Albans, along with his favourite mashie (5- iron) and left less than £30,000 in his will. An accompanying note from the great man explained that this was due to his numerous charitable donations in his life when it was "of greater benefit to all concerned".
TAGS: Ryder Cup, Samuel Ryder, Walter Hagen, Representing, Players
---
And another thing...