News
May 25th, 2018
Rory McIlroy shares four shot lead with Francesco Molinari on moving day
At the BMW PGA Championship at Wentworth
Words: GolfPunk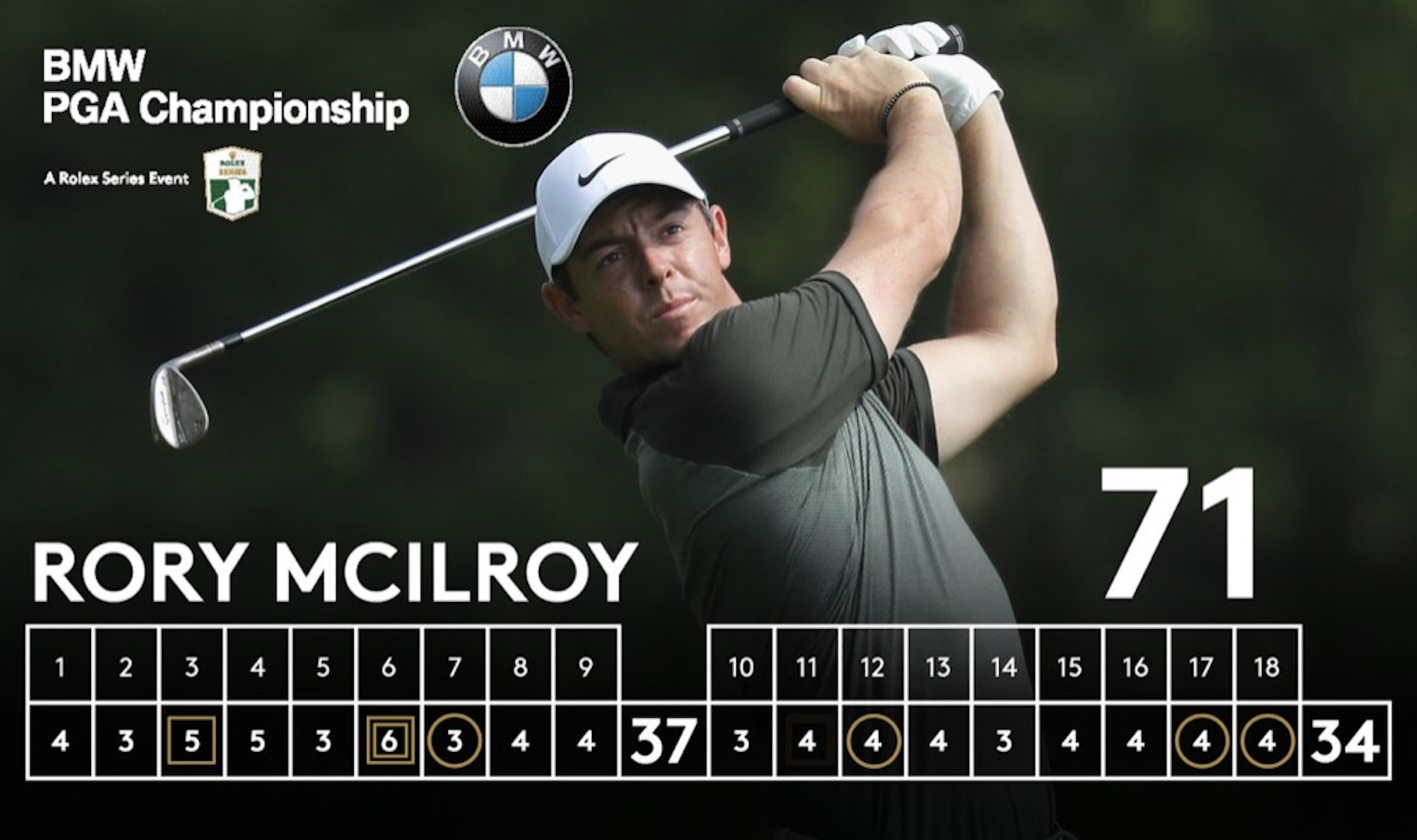 It was a rollercoaster round for Rory McIlroy, but he is still in it, despite only shooting a one under 71, whilst Francisco Molinari was hot to trot with a six under 66 - the best round of the day by two shots.
McIlroy managed to hit two spectators and a marshal in the course of his round, but he is still very much in there, and will have to fight it out with Francesco Molinari tomorrow, if he wants to get his hands on his second BMW PGA Championship.  
Rory started the day with a three-shot lead, but was loose off the tee and struggled to cope with the swirling winds on the West Course at Wentworth. 
It was on the sixth hole that he crashed his drive into the shrubbery, and had to attempt a risky rescue shot, which hit a woman on her hand. OUCH!
Rory had to settle for a double bogey six, and with it the outright lead.
But a birdie on the seventh, and he was properly back on it.
Further birdies on the 12th, 17th and the infamous 18th, and he was home with a 71 and still very much in it.
But his round was still not without further incident, as he managed to hit a marshal with his second shot on the 17th, who was having a bad of it as he was also hit by Rory's playing partner, Sam Horsfield.
And when it came to the 18th, there was more drama as another wayward drive from McIlroy hit a woman on the head, and drew blood.
In a breach of golfing etiquette, McIlroy failed to call 'fore', and explained away this lapse as follows;
"I didn't think it was going to carry that far. It was into the wind and it's 275 (yards) to the bunker with a three wood. I thought it was going to pitch in the bunker so I didn't think anyone was in danger.
"When you see blood, the one on 18 shook me a little bit but she reassured me she was okay. It's never nice. I remember playing the final round here in 2014 and Pablo Larrazabal hit a lady on the left-hand side of 11 and basically didn't hit a shot for the rest of the round."
"It's tough. You can say sorry and maybe give them a glove but that's not going to do anything for them. I'm just thankful my ball didn't go where it was heading and I just hope they're okay.
"I got lucky today, I got very fortunate. I got good bounces off spectators and I rode my luck and I'm just going to have to play better to have a chance."
Francesco Molinari shot the low score of the day with a 66, and clearly loves the West Course at Wentworth, as he has four top 10 finishes in the last six years.
"I am going to be ready. I am going to do my best, obviously whatever is in my control," Molinari said after his round. "There are a lot of really, really good players up there so it won't be easy, but I need to do what I did today, just keep in the moment and hit shot by shot and see if that will be enough."
It will be interesting to see which Rory McIlroy turns up tomorrow, but one thing is for certain, and that is that Francesco Molinari will fight him all the way.
https://twitter.com/EuropeanTour/status/1000415354592493568
You might also like:
GolfPunk Magazine Issue 2: Read FREE here!! WIN an amazing golf break at the legendary Kulm Hotel in St.Moritz PLUS  a 4-Ball at top European course Monte Rei.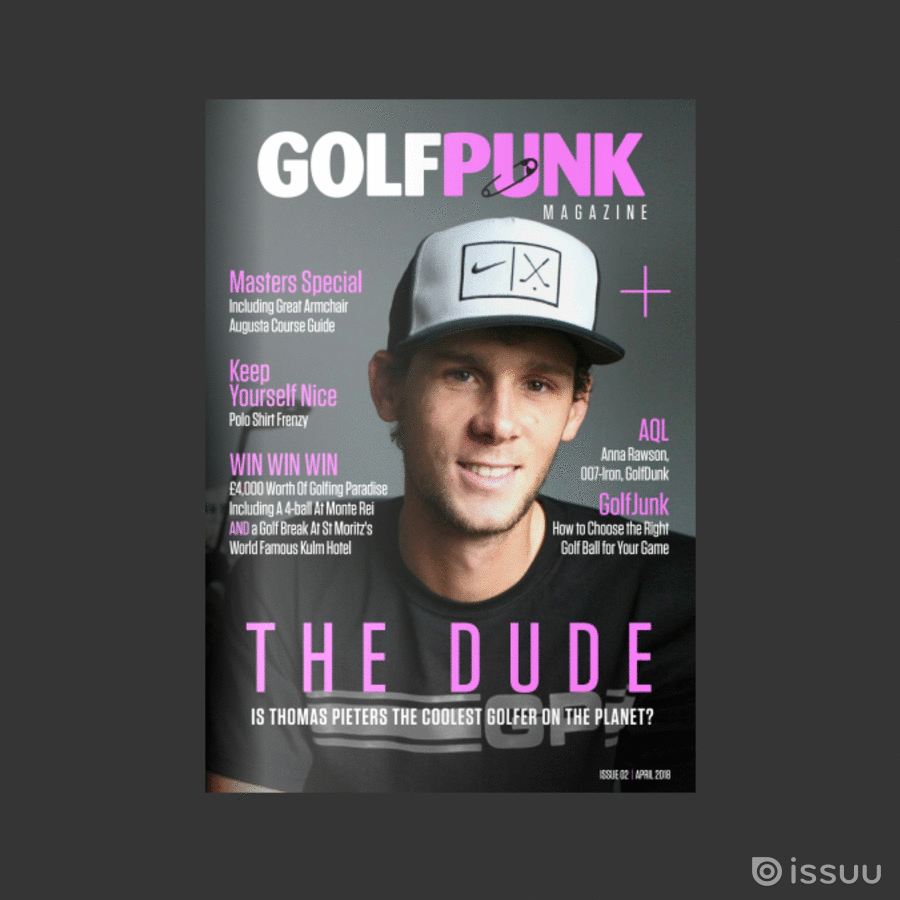 TAGS: Rory McIlroy, BMW PGA Championship, Tournaments, Players, News, 2018