News
Apr 13th, 2016
REALiTee reveals plans for indoor golf revolution
Is this the future of golf?
Words: John Dean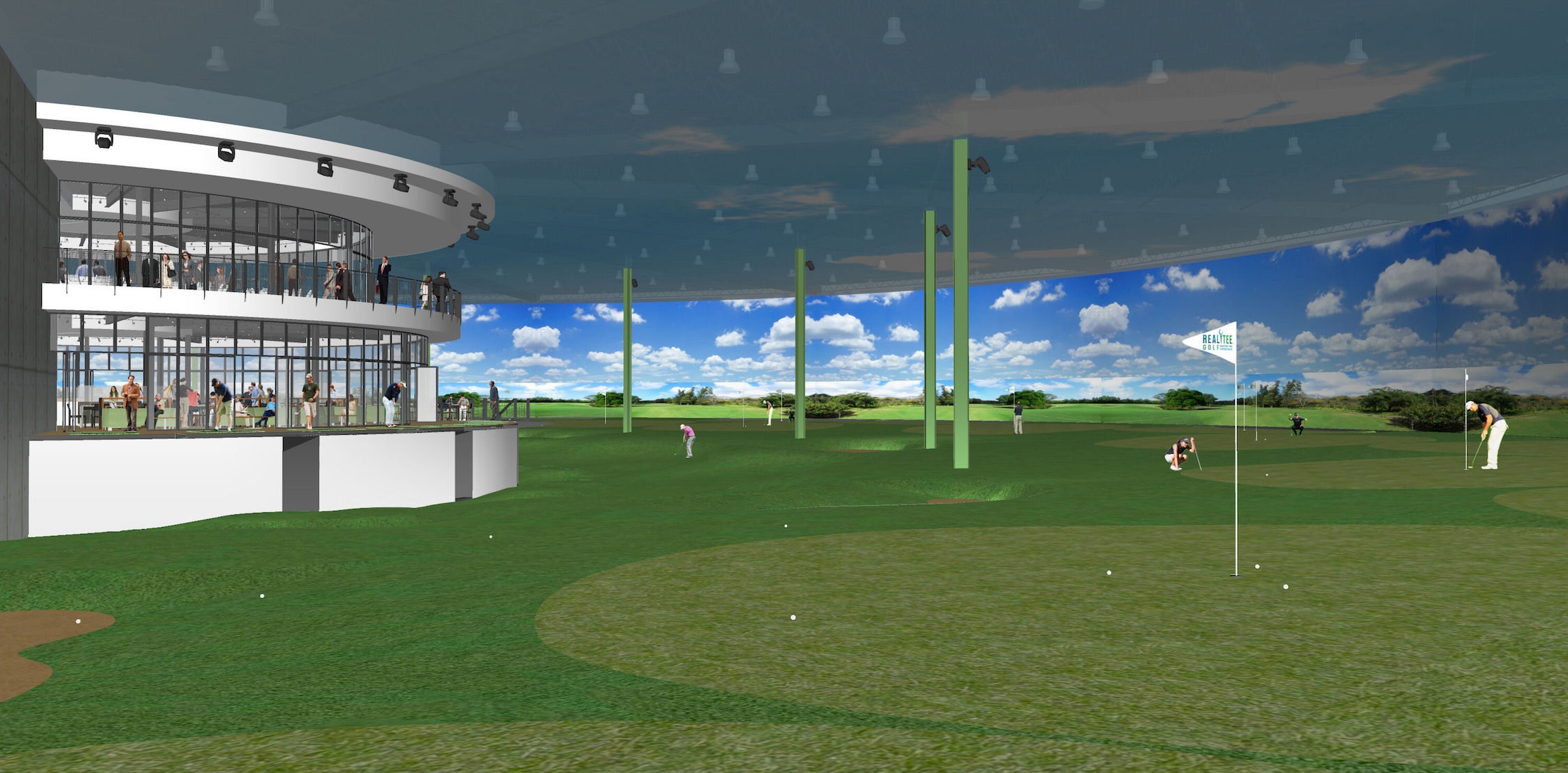 A new vision for indoor golf, combining high-tech simulators with real golf on real greens in a family-friendly, next-generation urban country club setting, is gaining momentum.
REALiTEE Golf, brainchild of entrepreneur Dave Shultz from Anaheim, California, addresses golf's global challenges of declining participation and an ageing demographic by locating spectacular cutting-edge golf complexes in urban areas offering affordable and authentic golf, entertainment, and leisure facilities for golf enthusiasts, golfing novices, and families – all under one roof.
Inviting customers to experience the latest in virtual golf technology, blasting their ball down some of the world's most famous fairways before they 'step into reality' to play their final shots in a real-life, full-size putting and short game area, REALiTEE adds the extra dimension which has previously been lacking in both simulator and driving range golf – namely, authentic short game play.
World-renowned golf course architects Robert Trent Jones II will lend their award-winning design expertise to create a realistic golfing challenge in the live area.
"Our vision is to revolutionise golf over the next decade" said Shultz, 51. "REALiTEE represents the opportunity to create an unrivalled entry-point to the sport for newcomers.
"Consider the bowling industry, where most participants do not think of themselves as 'bowlers', but instead as customers out to enjoy their leisure time with their families and friends" he said. "Some people playing golf at a REALiTEE venue may approach the sport in a similar way – a fun way to spend some leisure time in a high-quality, modern arena – whereas others will be there to compete and to work on their game.
"At REALiTEE, complete beginners will play alongside committed golfers without fear of being in the way or overshadowed – but at the same time they will have an authentic golf experience boosted by some dazzling modern technology which we think will prove highly addictive".
At a REALiTEE venue, golfers will hit their drives and most fairway shots into a simulator screen, before stepping into an open space where ceiling-mounted laser lighting will show them where to place their ball next. From that point, REALiTEE offers authentic golfing play, involving chipping and putting on real-feel artificial grass with hazards, slopes and greens leading to the final putt into the hole.
Once they have holed out, players can then either complete additional holes in the live play area, or begin new ones back in the simulator according to their personal preferences. They can also play alongside different partners at various stages throughout their game.
  Customers will wear REALiTEE smart watches, acting as high-tech scorecards and guiding them through the experience. The digital playing companion, the interactive REALiTEE smart watch will also provide directions and playing options, will enable golfers to join friends, and will even enable food and drink orders to be placed.
Creative lighting effects, powerful sound systems and wall projections will be able to replicate a variety of golfing environments from sunny mountain vistas and seaside links backdrops to spectacular night golf and even nightclub and party environments.
"At REALiTEE it never rains, you can play on into the night, we don't mind how much noise you make, and cutting-edge technology is everywhere" said Shultz. "People are going to love it".
More than 120 players can be accommodated at any one time in the typical REALiTEE venue, with up to twelve unique golf simulators and 18 flagsticks. The space needed is less than 2 acres, in contrast with the 100+ acres normally needed for a golf course.
  "The existing options for indoor and driving range golf are sub-par" said Shultz. "Either you are locked into a totally simulated environment, or you are hitting balls at distant targets without the ability to walk forward and complete a hole. Before REALiTEE, your only option to experience a complete hole of golf – including the drive, the approach and the short game – was to visit a golf club to play at a full-size course, which is highly intimidating and impractical if you have no prior golfing ability.
  Each REALiTEE venue has large open spaces overlooking the golfing action, with restaurants, retail stores and other indoor amenities providing a pleasant place for customers to relax and watch others play golf, or simply to socialise.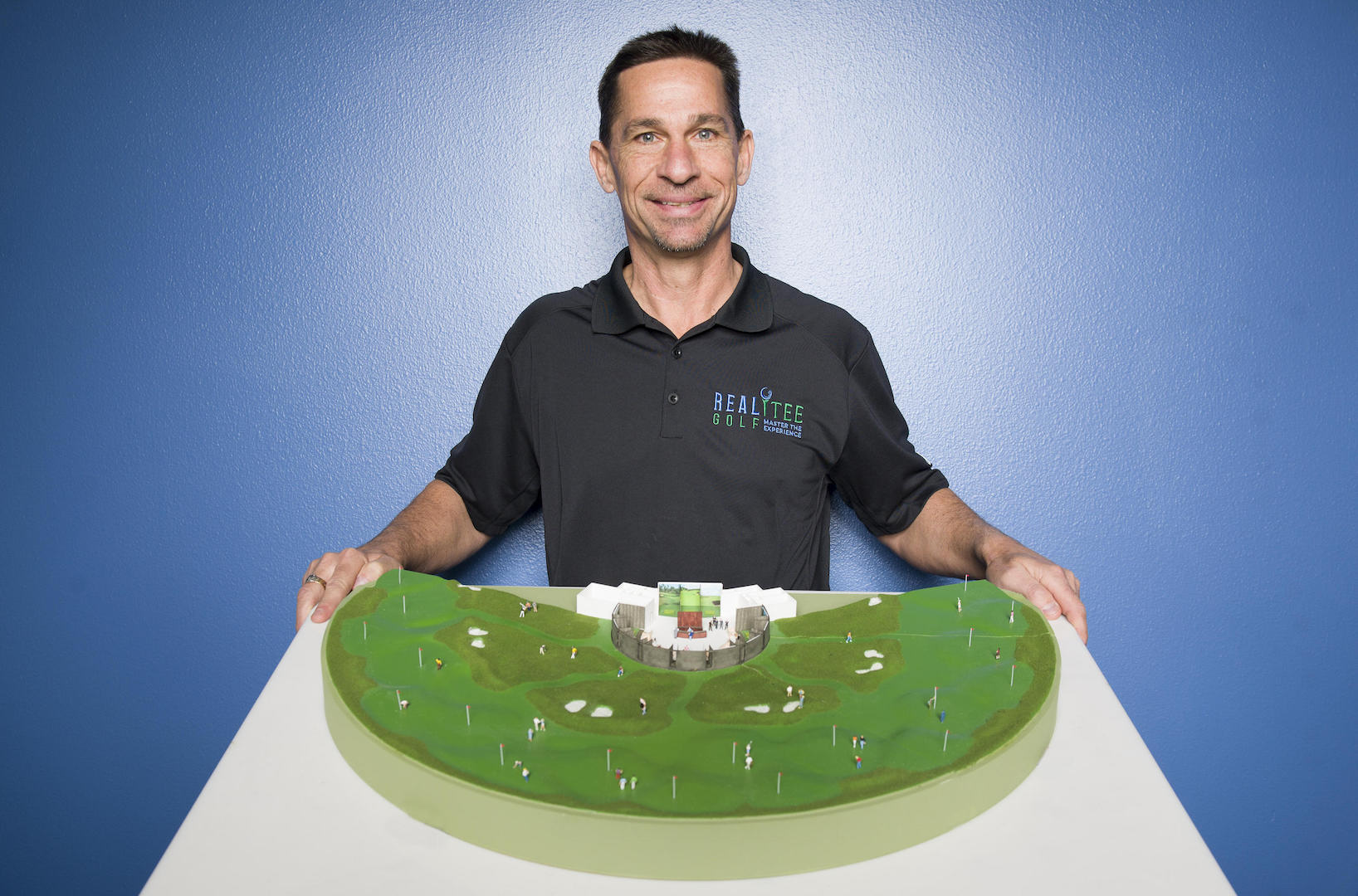 See www.realiteegolf.com for more details.
For more state-of-the-art golf tech click here or on the image below to find out about the new Zepp 2 training technology.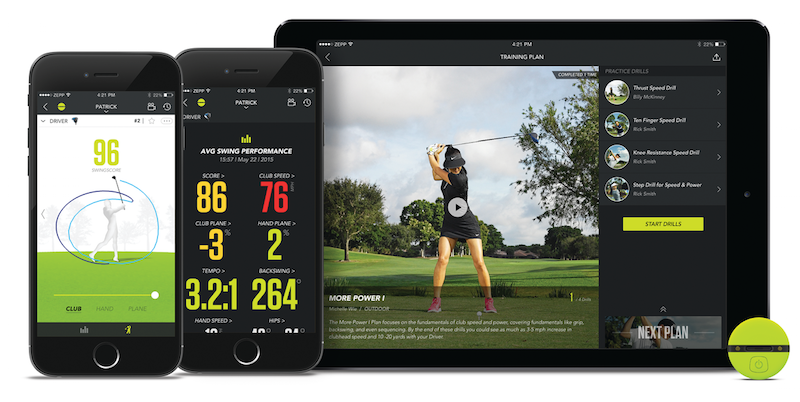 TAGS: Indoor Golf, Golf Simulators, News, 2016