News
Jun 14th, 2016
R&A introduces new pace of play measures
In time for The Amateur Championship
Words: James Greenwood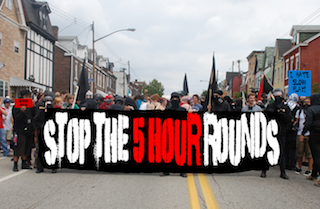 The R&A has introduced two new measures to its Pace of Play Condition in time for The Amateur Championship, which is being played at Royal Porthcawl and Pyle & Kenfig in Wales.
The measures will address two particular situations that can arise during championship play. Firstly when groups being considered to be out of position even if they are playing within the time allowed, and secondly the timing of individual players who are playing at an unduly slow pace and are only being kept in position by other members of their group who are playing at a quicker pace.
The R&A is introducing the new measures for its 2016 season of amateur events and international matches and they have come into force at The Amateur Championship.
The first measure is a change to the definition of 'Out of Position', which will now enable groups that are more than the starting interval behind the group in front to be timed, even if they have not exceeded the allotted time for number of holes completed.
The second measure is the addition of a new clause, 'Random Timing Without Warning When Group Not Out of Position', for situations where an individual player may be timed without warning, including when a group is not out of position, for playing at an overly slow pace.
David Rickman, Executive Director – Rules and Equipment Standards at The R&A, said, "The two new measures are part of The R&A's continuing efforts to improve pace of play at our amateur championships and international matches. It is now possible for us to address instances where a particular group has fallen behind, and is playing considerably slower than those groups ahead of them, but is still under the schedule.
The Committee will now have authority to time these groups and encourage a quicker pace of play.
Players also have a responsibility for playing at a good pace, not just when they are out of position and being timed. We will now be able to intervene in situations where a player is only being kept in position as a result of the quick pace of play from others in their group."
If the R&A can crack down on slow competition play we have to welcome these changes. Slow play in the professional game does filter down into both the amateur game, and even your weekend round. It's a scourge, and needs to be sorted.
Related:
Click here or on the image below to read our Top Ten golf cheats