News
May 2nd, 2017
R&A and USGA to review use of greens reading devices
In new rules overhaul
Words: James Greenwood
The R&A and the USGA are now going to review the use of green–reading, in another potential rules overhaul, and have issued the following joint statement:
"The R&A and the USGA believe that a player's ability to read greens is an essential part of the skill of putting. Rule 14-3 limits the use of equipment and devices that might assist a player in their play, based on the principle that golf is a challenging game in which success should depend on the judgement, skills and abilities of the player. We are concerned about the rapid development of increasingly detailed materials that players are using to help with reading greens during a round. We are reviewing the use of these materials to assess whether any actions need to be taken to protect this important part of the game. We expect to address this matter further in the coming months."
Ian Poulter, who previously criticised the use of greens books, said the review was "common sense."
https://twitter.com/IanJamesPoulter/status/859073743213219842
These highly detailed maps show green undulations and do help in reading the line of putts.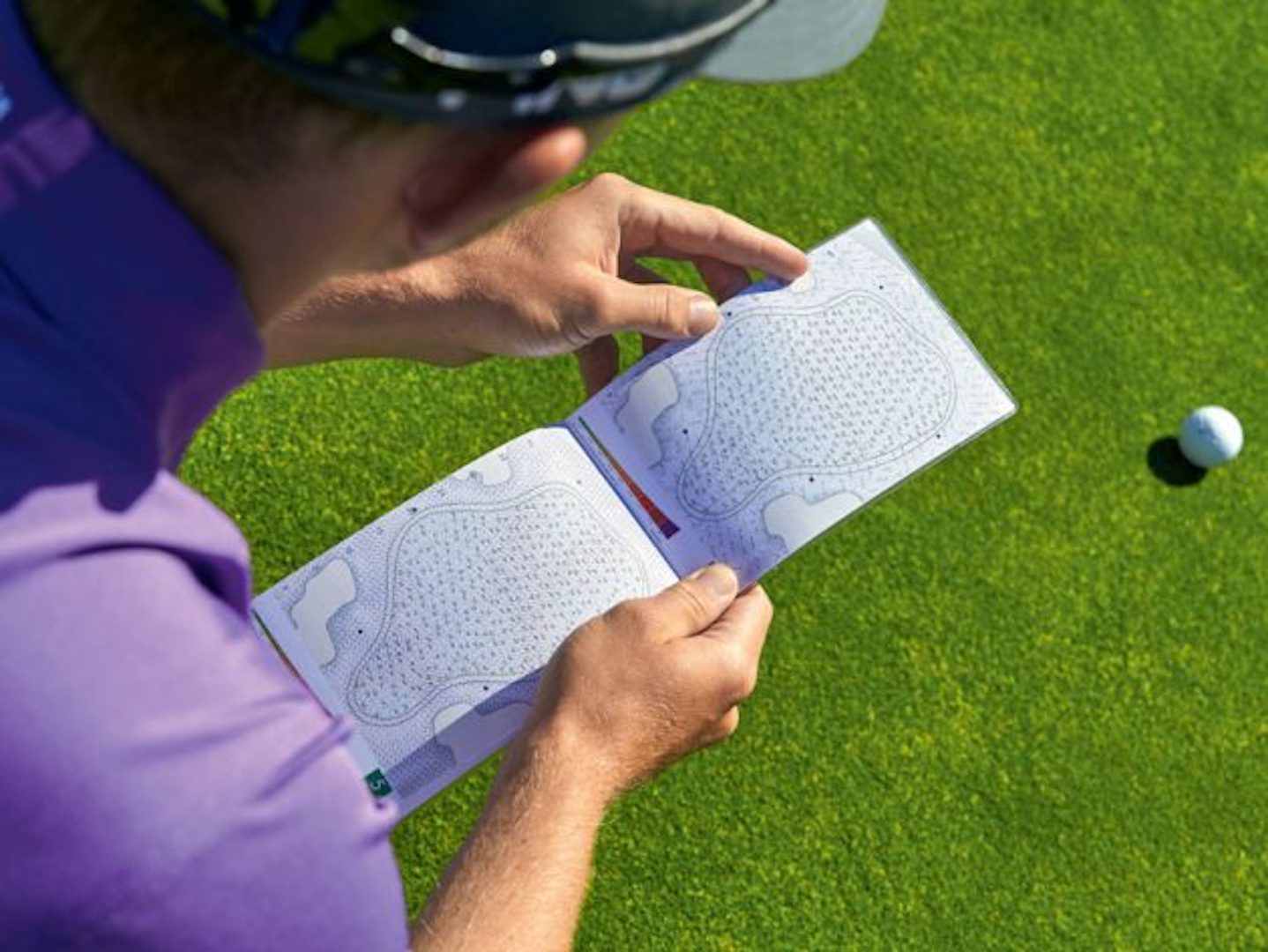 The R&A and USGA will be considering whether or not they are in the true spirit of the game, and whether they are offering artifical assitance.
They are also a contributory factor to slow play, and for that reason alone they should probably go. Putting should also not be about your map reading ability! 
Related:
First slow penalty on PGA Tour awarded in 22 years!