News
Jan 17th, 2018
Python and alligator battle it out
On Florida golf course
Words: GolfPunk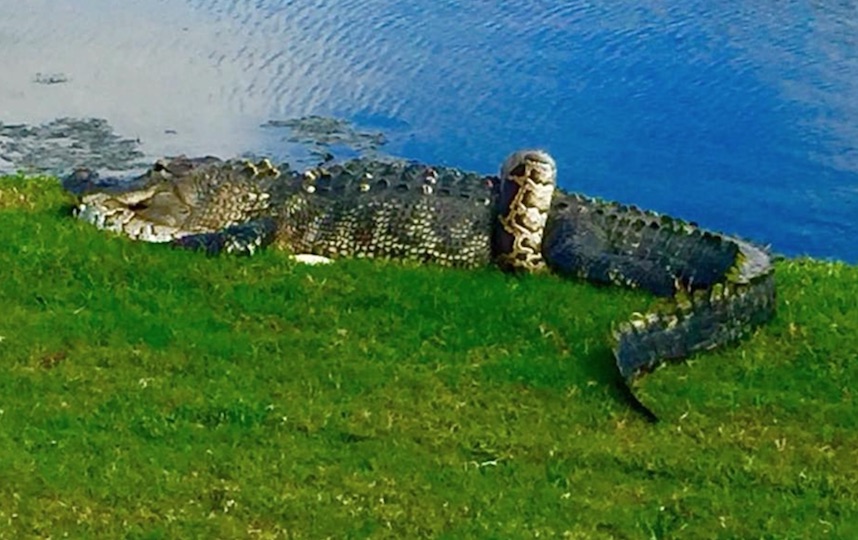 Playing golf in Florida continues to throw up surprises. Here's an alligator and a Burmese python fighting it out on the fairway.
Dr Richard Nadler captured the scene from the 10th hole at the Golf Club at Fiddler's Creek in Naples, Florida.
'They were absolutely still,' he told NBC News. 'There was no grappling going on, nothing. The python's head was in the mouth of the alligator and the alligator was just sitting there absolutely still with his eyes wide open not moving.'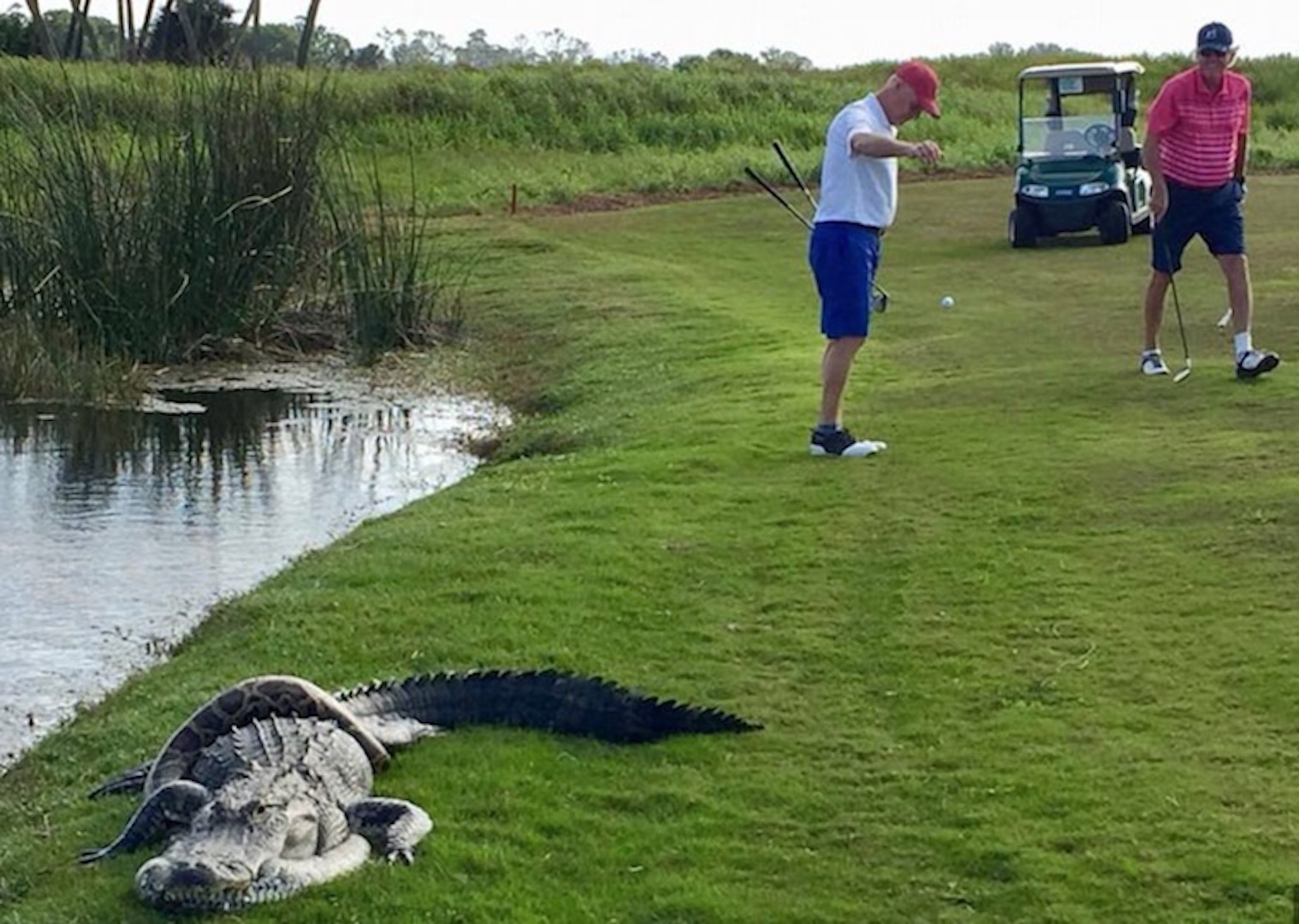 'And he had all these people around him these golf carts and people walking around taking photographs.'
'Apparently there was no intervention and the next morning they were all gone and the assumption was that the alligator won and that was the end of it,' Nadler said.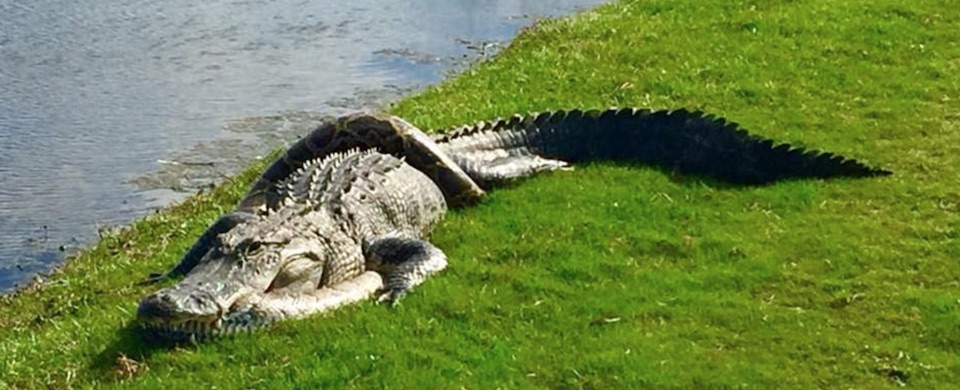 Related:
Alligator eats man's golf ball