News
Apr 10th, 2016
President Obama sneaks in another round of golf
But we think he has badly missed a trick
Words: John Dean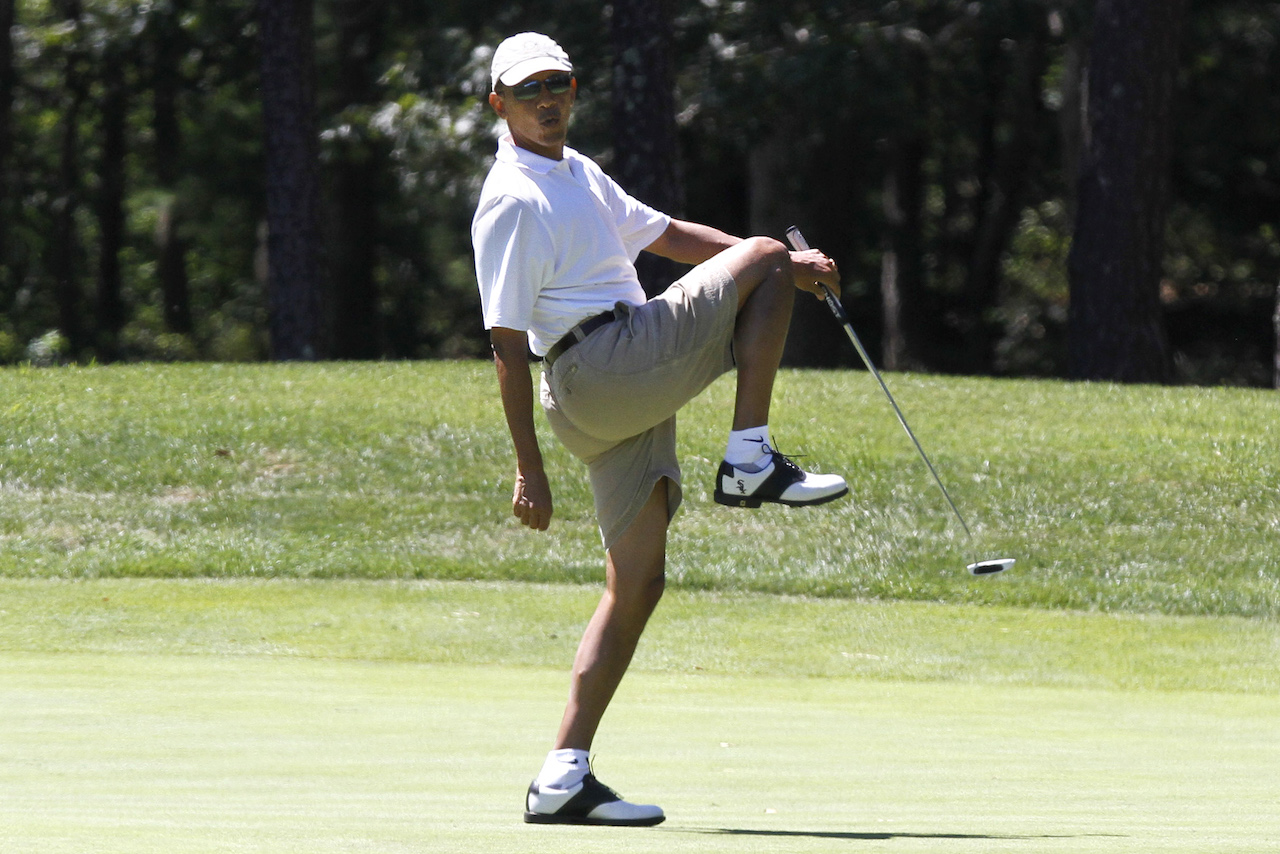 President Obama has been in California for a quick two day fund raising trip, and he clearly had his clubs loaded onto Airforce one as he managed to slip in another sneaky round. But we think he has missed a much bigger trick.
Obama was out early on Saturday morning to sneak in a round of golf at the Olympic Club.
His playing partners were White House aides Marvin Nicholson and Joe Paulsen, and David Katz, a former White House policy adviser.
President Obama's golfing habit divides opinions. Many Republicans feel that the more time he is out on the golf course, the better for the country, whilst some Democrats would prefer him to be spending more time running the country from the Whitehouse. It's not our beef, so we won't get involved.
But we are fascinated by the quantity and quality of golf the President has played. There is a website dedicated to listing every game that Obama has played, and as of January 9th, when he played Andrews Airforce Base, he had played 270 rounds across the two terms of his presidency.
Unfortunately, the website provides no scoring information, so we are unable to report on the progress that the President's game has made over the course of his incumbency. But the list does give us a good insight into the courses he has played – and equally has not.
His two annual holiday destinations account for a lot of his rounds. He's clearly played all the best courses in Hawaii, including Kaneohe Klipper and Mid Pacific Country Club. Martha's Vineyard, his summer residence, has seen him playing multiple rounds at Farm Neck Golf Course, and Vineyard Golf Course.
Closer to home in Washington, he's played TPC Potomac, and is a regular at Andrew's Airforce Base (AFB). Fort Belvoir, in Virginia, is another clear favourite.
Further afield, noteworthy scalps include Torrey Pines, Florida National, Congressional Country Club, and Ocean Reef GC at Key Largo.
We are a bit disappointed that he hasn't used his international trips to better effect. As of April this year he has made 45 international trips to 53 different countries, but he hasn't racked up a single round abroad as far as we are aware.
Opportunities in Afghanistan would have been very limited. There is only one course, Kabul Golf Club, and it's only a nine-holer. Opportunities would also have been limited on the West Bank, in Iraq and at Vatican City.
But otherwise, the world should have been his golfing lobster. Portugal, Ireland, South Africa, Australia, Estonia (he'd have loved Estonia Golf & Country Club), and Turkey are all great golfing destinations that he has visited, and failed to play.
We are also very concerned about his lack of links golf. There's not much in evidence on his list, and he clearly failed to get David Cameroon to take the hint on any of his four presidential visits to the UK.
Surely he could have at least nipped over to Royal St Georges, or done a fact-finding trip to Lancashire and taken in Royal Birkdale, Hillside and Royal Lytham & St Annes for a start?
Even worse, he's never set foot in Scotland during his Presidency. What a missed opportunity!
We do have a little theory that he might have squeezed in a couple of rounds in the UK when he attended the G8 Summit meeting at Loch Erne, and the NATO Summit meeting at Newport – otherwise known as Celtic Manor.
We'd be hard pushed to believe that he didn't get his sticks out at these two great resort courses, so maybe he's played well over the 271 rounds on record to date?
For more on golfing Presidents click here or on the image below to read more about Ronald Reagan and his love of the game.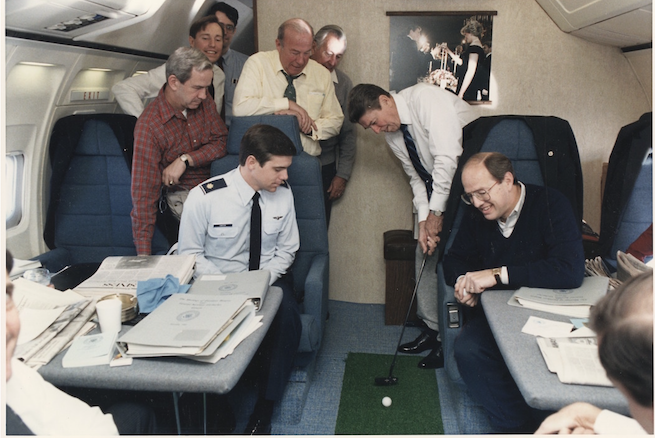 TAGS: President Obama, JFK, Golf In Hawaii, President Obama Golf, News, 2016, Golfing Presidents