News
Jul 31st, 2016
Padraig Harrington seizing Olympic opportunity
And warming up nicely at PGA
Words: John Dean Photography: Getty Images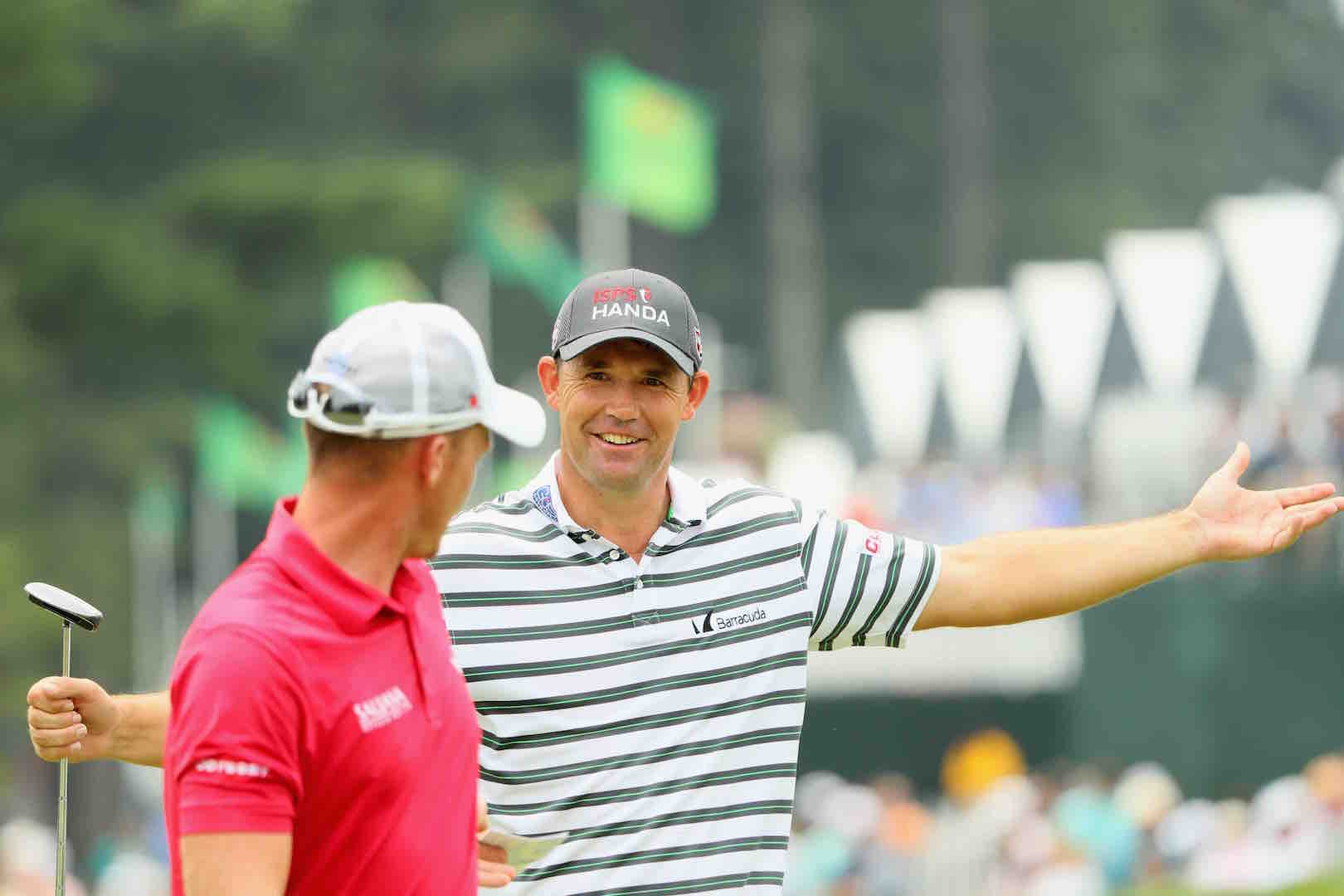 Now that Rory McIlroy, Shane Lowry and Graeme McDowell have all dropped out of the Olympics, Padraig Harrington is seizing his chance.
Harrington will be joined by his whole family, and they will stay for a second week after the men's competition is complete on Aug. 14. "I think so much of the Olympics, I'm going to take a week's holiday and go to a number of events,'' Harrington said after shooting a 5-under-par 65 prior to the suspension of the third round of the PGA Championship.
"It's an opportunity of a lifetime to really have a great week's holiday the second week.
"The first week will be all business, but hopefully the second week we'll have a good week, and hopefully I'll do enough this week and next week to get myself up in the FedEx points.''
Harrington will play the Travelers Championship in Hartford next week, before heading to Rio de Janeiro on the Sunday night when the final round has been completed.
Harrington has never actually met the other Irish golfer who has qualified, Seamus Power, but he plans to call him beforehand, and will be supporting him.
"Very much so,'' Harrington said. "I'd be hoping that the two of us have a chance coming down the last nine holes, and at that stage, it's all for yourself. But up until that point, I'd be delighted if the two of us are 5 shots clear of the field on Sunday. That's the way you look at these things."
Once the golf is over, Harrington will also be taking in other sports: "Table tennis, gymnastics, diving, velodrome, boxing; I'm sure I'm missing out on one or two,'' he said. "I'm trying to do two things a day the second week.''
And there's even a chance he will watch some golf as well: "If one of the Irish girls was doing well (Leona Maguire and Stephanie Meadow), I'd definitely go back 100 percent,'' Harrington said. "I'd be interested in that. In general, I'm looking to see the sports I don't know, that I don't know much about. The likes of the velodrome and the cycling looks like it would be great fun to go do that.
"Obviously the boxing, we're looking for more than one medal in the boxing. From an Irish perspective, I think that's our best chance of winning.''
Related:
Click here or on the image below to see "All back to mine" with Padraig Harrington