News
Jun 22nd, 2016
Odyssey Milled Collection RSX Putters launching
Pushing sound and feel dynamics to new levels
Words: John Dean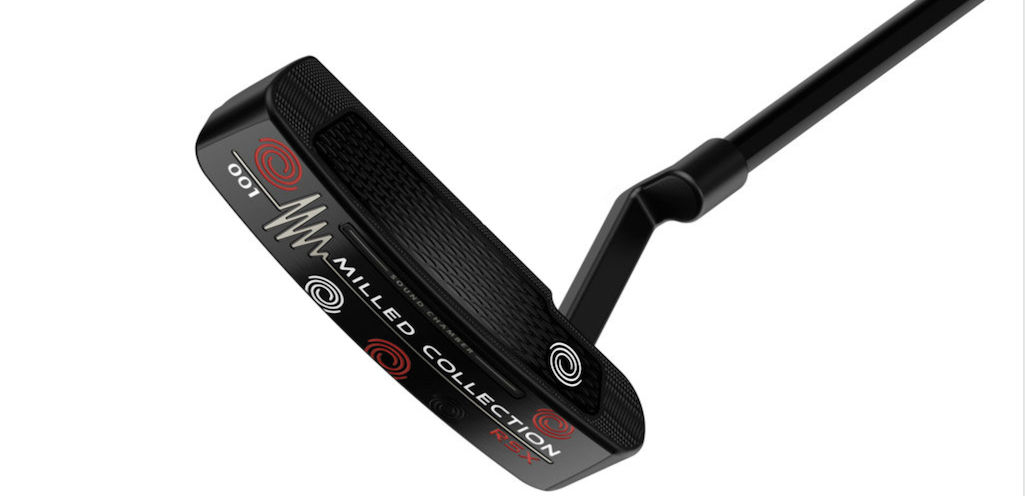 Odyssey has announced the launch of its limited edition Milled Collection RSX Putters, which are pushing sound and feel dynamics to new levels.
Odyssey has pioneered the use of insert technology in putters for over twenty-five years, and through its exhaustive work has continually explored ways in which sound and feel can be optimised to enhance putter performance and build player confidence.
Austie Rollinson, Principal Designer at Odyssey Golf, explains: "Staff Professional, Phil Mickelson, has always told us that when he hits a five-foot putt, he wants it to look, feel and sound like a five-foot putt."
By introducing Sound Chamber technology into RSX Putters, Odyssey engineers have taken Phil's insight and created a very limited line of products to deliver a crisp sound at impact, ensuring great feedback that matches perfectly with the speed and roll off the face.
The Sound Chamber is a precision milled sound chamber pocket set behind a 17-4 stainless steel striking surface for great feedback and feel.
This 17-4 stainless Metal-X steel insert has been chemically etched with Odyssey's patented oval pattern to provide a better roll off the face and an additional Stabilising Crossbar further helps to stabilise sound and feel across the face.
Milled Collection RSX Putters, finished with a black powder coat shaft to reduce glare and provide a unique, contemporary look, are available in three head shapes: a new #001 – a new take on the classic #1 Odyssey head shape.
A black, genuine Cabretta leather Grip Master grip with a red baseball stitch down the back completes the look. All three head shapes are available in right handed only, and in shaft lengths of either 33in, 34in or 35in.
There will only be 100 of each model available through selected European retailers from July 15th, so if this is what you are looking for you'd better get on the case now, as they are going to be as rare as hen's teeth.
Related:
Click here or on the image below to check out the latest driver from Titleist– the new 917