News
Jan 5th, 2016
New Agent for DeChambeau
Even though he's still an Amateur
Words: The Brigadier Photography: Getty Images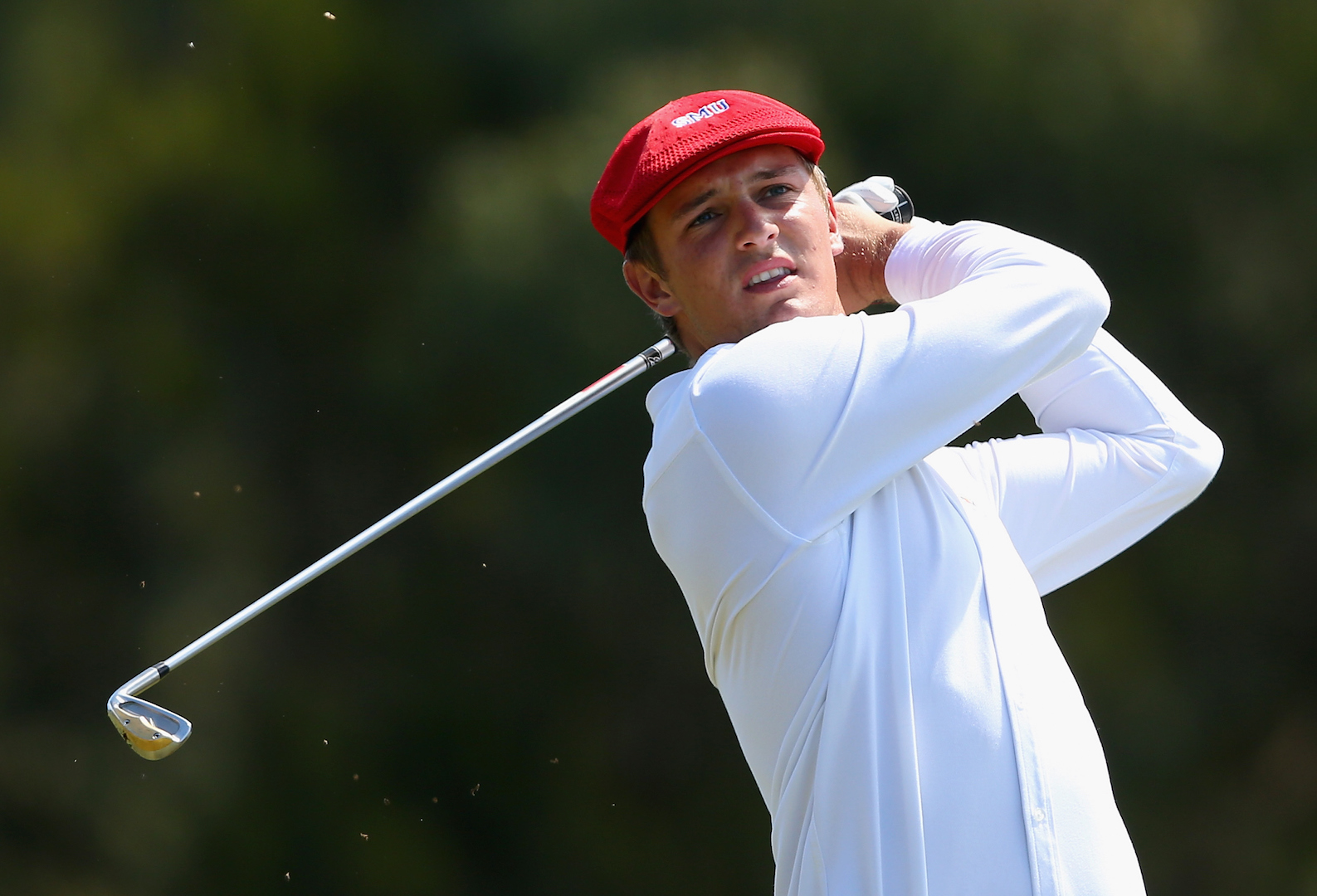 We profiled Bryson DeChambeau over the weekend, and there's already more news on him.
The 22-year-old, who last year became only the fifth player to win the NCAAs and U.S. Amateur in the same year, has just signed with Brett Falkoff of the Legacy Agency for representation.
According to the USGA's amateur status rules, DeChambeau is allowed to sign with an agent but cannot accept money from an agency, equipment company or tournament until he turns pro, which is likely after the Masters.
DeChambeau is apparently meeting with TaylorMade, Callaway and Cobra Puma next week in Southern California. 
DeChambeau will play at least two events during the European Tour's desert swing (Jan. 21-24 in Abu Dhabi and Feb. 4-7 in Dubai), and his team is hoping to secure a third start, in Qatar (Jan. 27-30), as well.
Adding Qatar would give DeChambeau upwards of 12 starts this year – the European Tour appearances and the maximum seven sponsor exemptions allowed to non-members on the PGA Tour, plus invitations into the Memorial and Quicken Loans National by virtue of his victory at the U.S. Amateur. 
 "It's the best of all worlds right now to get his PGA Tour card," Falkoff said. "Bryson can pick and choose where he wants to play."
TAGS: News, 2016, Bryson DeChambeau