News
Jul 9th, 2016
Monty weighs into Olympic debate
Fears for golf's future in the games
Words: James Greenwood Photography: Getty Images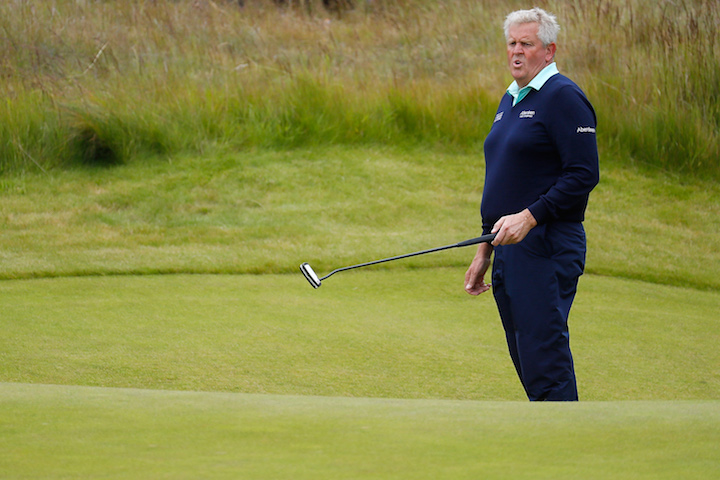 Colin Montgomerie has stated that if he was on the International Olympic Committee he would question whether to allow golf to remain in the Games given that so many of the top players have withdrawn.
"It is a shame that a number of top players have decided not to go," he said. "If there was as many ladies not going, you might have thought that was okay. To me, it's disappointing. First time we're back in the Olympics since 1904 and we don't show up.
"Am I worried it might affect golf's future in the Olympics? Very much so. The IOC will have a good look at this and think, 'hang on a minute, what's happened here? We've suddenly had to find around 300 new rooms – which takes into account all the hangers on as well as the 120 players – and we've had to build a golf course.'
"That goes into the multi-, multi-millions - and then they don't show up? If I was in charge of the IOC, of course I'd have a second look at it."
The cut-off for qualification is this Monday and should Chris Wood win the Aberdeen Asset Management Scottish Open this week, he would rise into the world's top 15 and so be eligible to join Danny Willett and Justin Rose in Rio.
However, Wood revealed to the Telegraph on Wednesday that he would probably withdraw his name from consideration.
"I'm getting married the week after and we want to start a family," Wood said. "I thought Rory [McIlroy] made the case perfectly when outlining his Zika fears."
Wood makes the same argument as McIlroy in that "I'm at that point in my life when it matters".
In any event Chris Wood would not have made the top 15 as he withdrew from the Scottish Open at the very last moment, allowing Ryan Evans to to take his spot and tee it up with Henrick Stenson and Martin Kaymer.
Others, such as the 40-year-old Henrik Stenson are less concerned. "I'm not afraid of mosquitoes - I'm more afraid of bears," the Swede joked.
"It might be the only time when it's a competitive advantage to be 40-plus and be done with the bambino thing. I've got three kids at home and I'm not looking to have any more."
Related:
Click here or on the image below to read more about the latest Olympic withdrawal