News
Jan 17th, 2016
Jordan Spieth now top earner in golf
Tiger looses No 1 spot for the first time in 13 years
Words: John Dean Photography: Getty Images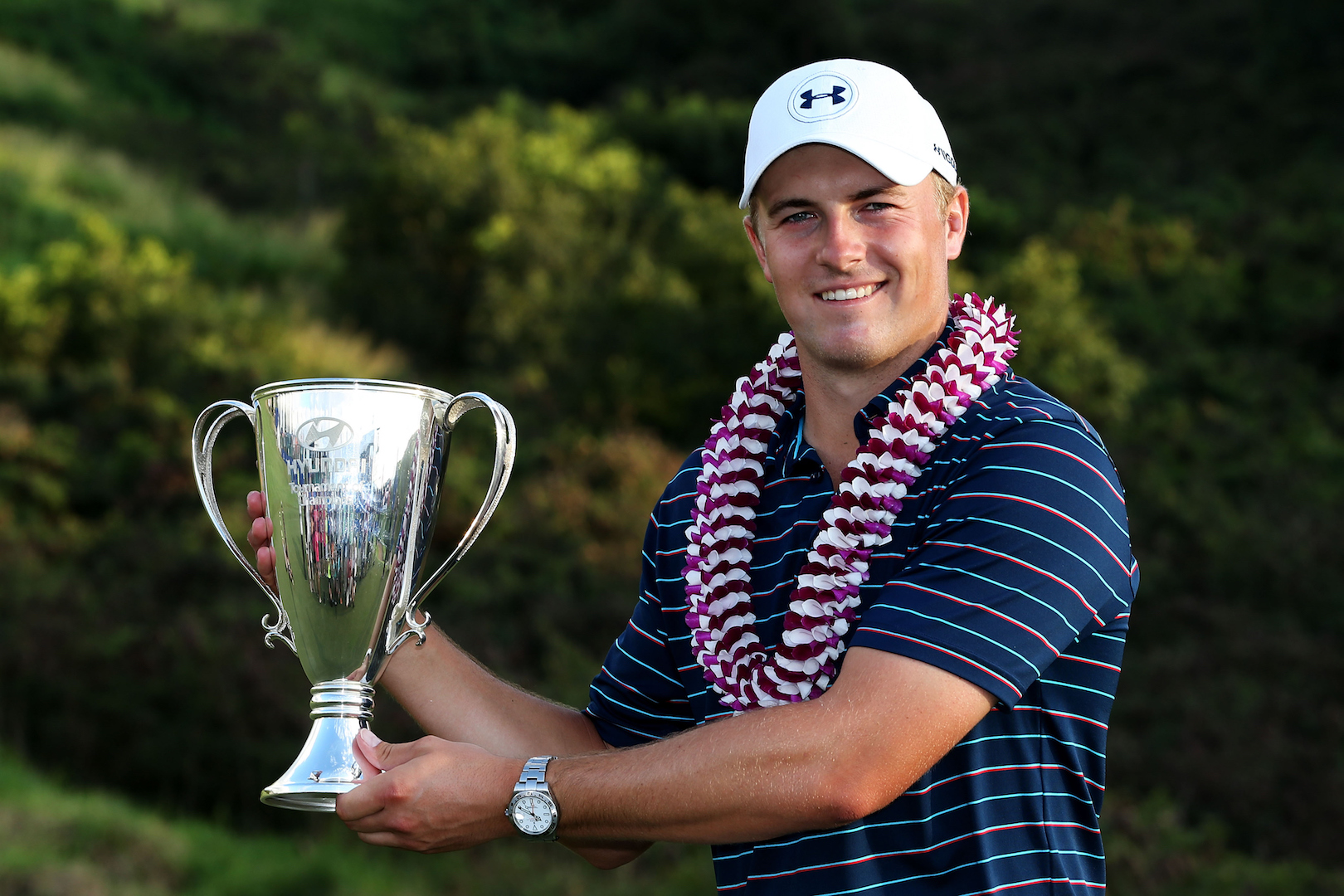 For the first time in 13 years Tiger Woods was not the top earner in golf.
At $53 million in on-course winnings and off-the-course endorsements, Jordan Spieth was the top earner in 2015, according to estimates by Golf Digest.
Spieth earned more than $23 million on the course, as he won the Masters, the U.S. Open and the Tour Championship. And of course there was the small matter of the $10 million he trousered from the FedEx Cup bonus.
Golf Digest also estimates that Spieth made $30 million off the course. He signed a new 10-year deal with Under Armour, and has now just signed a deal with Coca Cola, which will give him a good head start for this year. His other major deals include AT&T, Titleist and Rolex.
Phil Mickelson came in at No. 2 with $52.3 million in total take despite not winning a tournament, and loosing $5,000 to 17-year old Ryan Ruffels in a bet. We think he can take that one on the chin.
Woods, who has been on top of the list since it was started in 2002, came in third with $48.5 million.
In fourth spot it's Rory McIlroy with earnings of $46.9 million, whilst Arnold Palmer came in fifth with $40 million. That's not bad for someone who turned 86 in 2015. He's certainly keeping the wolf from the door.
TAGS: News, 2016, 2015, Arnold Palmer, Tiger Woods, Money, Jordan Spieth