News
Mar 24th, 2016
Jason Day suffers injury on 16th tee at WGC
Major doubt for Augusta
Words: Tim Southwell Photography: Getty Images
After hobbling to victory over Graeme McDowell, Jason Day disappeared from the golf course at the WGC and is now a major doubt for the Masters which, if you weren't already getting excited, is two weeks away.
Day looked in so much pain after aggravating something in his lower back unloading on the 15th tee, that it seemed improbable that he would even complete that hole, let alone the tournament. If he'd been three down at the time he may well have called for the buggy right there and then but he was actually three up.
The world number two stuttered and crawled over the finishing line for a 3&2 victory but thoughts were really focused on Augusta.
Day was rushed off to the physio truck, but had briefly paused for a word with an Australian reporter.
"It's really hard to play with searing pain in both sides of your lower back," Day said. "I'm really struggling. Just my back has seized up and I need to get inside right away for treatment and see what's wrong."
Day later left the course without comment, although a statement from his management company reported that he had "tweaked" his back. He is due to play Thongchai Jaidee today. He could concede that match, get some serious physio in and come back for his due match against Paul Casey on Friday but, hey what's the point?
If he goes through the whole tournament, Day will have played seven rounds of golf in five days. At this stage of his career he doesn't need the cash and majors are everything. If I was him, and there is something potentially serious going on with his back I'd swerve it and pray I can get ready for the Masters.
Day's short career (he is still only 28) has been littered with injuries. As well as previous back problems, he also been hit with bouts with vertigo as well as ankle and thumb injuries.
After breaking his major drought at last year's USPGA, Day is on for back-to-back major wins at Augusta, a course where he has recorded two top-threes. And he won last week, taking the Arnold Palmer Invitational in Orlando.
For his part, McDowell did not realise his opponent was suffering until the 16th tee, when he dropped his driver and doubled-over, clutching his back.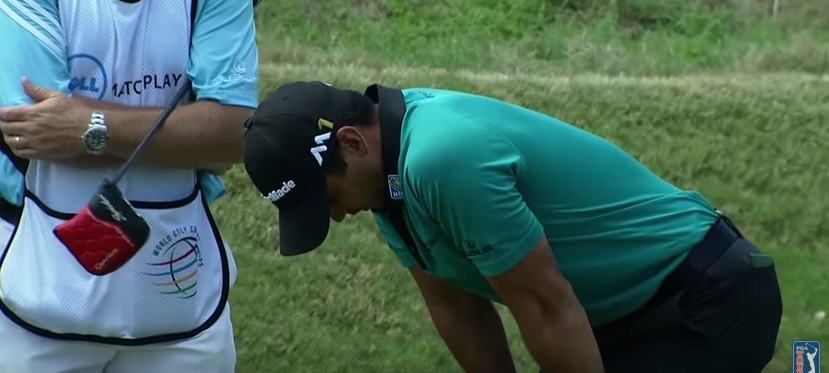 "You never wish injury on any of the guys," McDowell said. "He was hitting it 350 [yards] all day and seemed fine to me. But he was obviously in distress on that last hole we played."
"I felt like I maybe played the better golf, but at the end of the day he beat me pretty easily," McDowell said. "It's do or die now in this group format. I have to win both my games and rely on a bit of luck, I suppose. I'm not taken anything away from Jason, but the frustration that I feel like it my's sort of course and I played the golf today. But I putted like a muppet."
Watch the drama here:
https://www.youtube.com/watch?v=BYMyIPH0juI
Related:
Top 10 Weirdest Tour Pro Injuries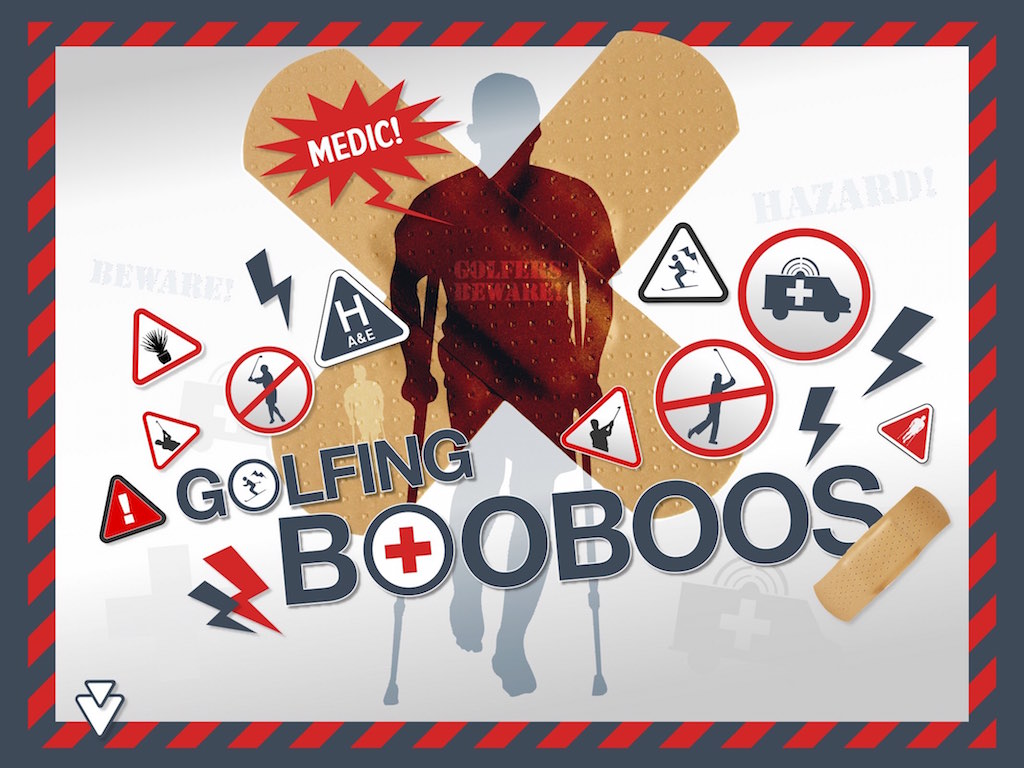 Ed's Letter: How Col Swatton, Jason Day's caddie and mentor, rescued the 12-year-old drunk