News
Aug 22nd, 2016
Imbecile does 'doughnuts' on a green
$5,000 reward on offer
Words: John Dean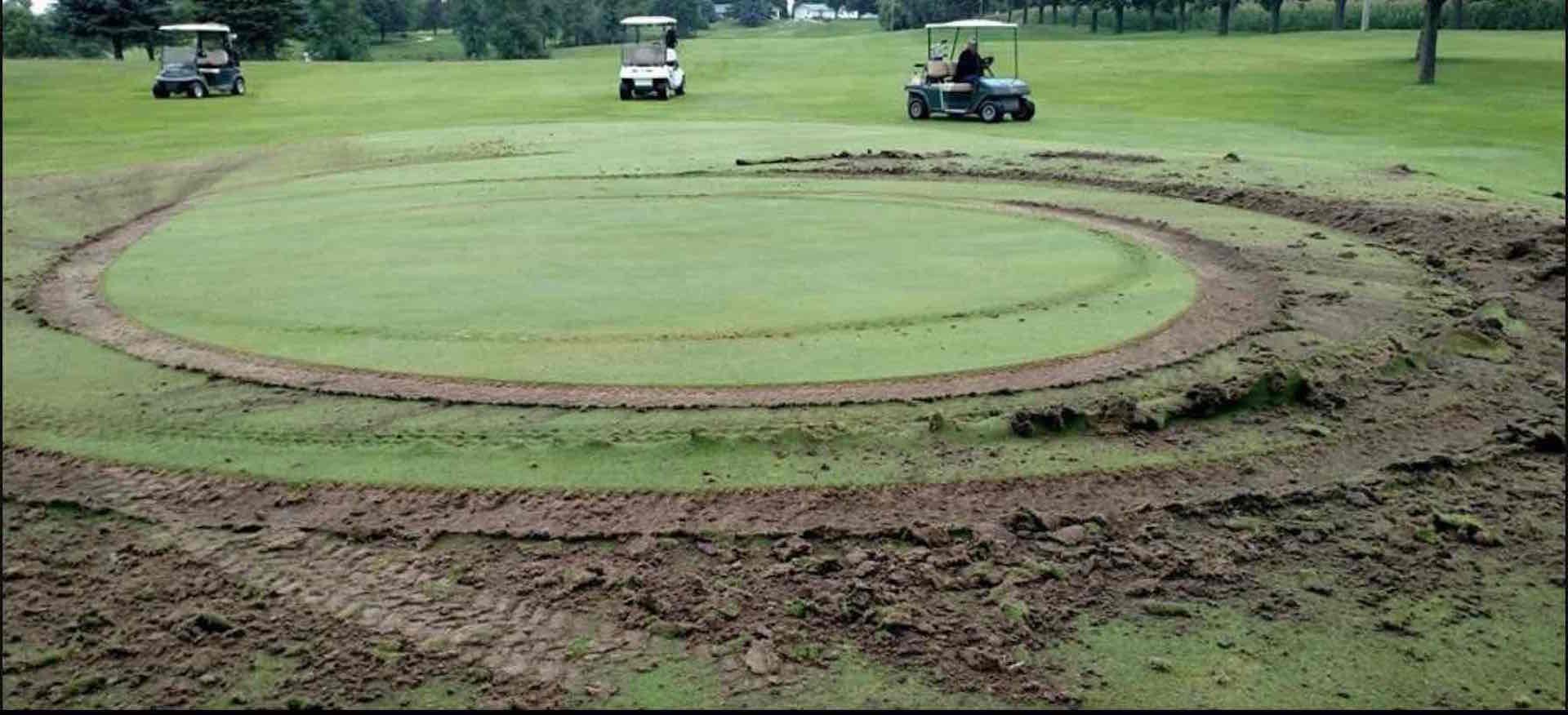 An imbecile on a vehicle tore through the first green at a western Minnesota golf course, leaving behind "doughnut" tread marks and substantial damage.
The Wheaton Golf Club is offering a $5,000 reward for information leading to an arrest and conviction of whoever carried out this act of vandalism either late Friday or early Saturday.
"The damage is devastating to the course," the Traverse County Sheriff's Office said in a Facebook posting that included several photos of the circular gouges that went around the perimeter and onto the green.
The ripped-up terrain has been reseeded, and a temporary green has been created as a replacement for the rest of the season, said Gary Laines, a course regular and former superintendent of the facility.
"I don't know what people are thinking when they do things like that," Laines said.
Related:
Click here or on the image below for more on how a man was stabbed on a golf course for slow play