News
Dec 10th, 2016
House to be built next to world's 5th oldest golf club
Despite protests from golfers around the world
Words: John Dean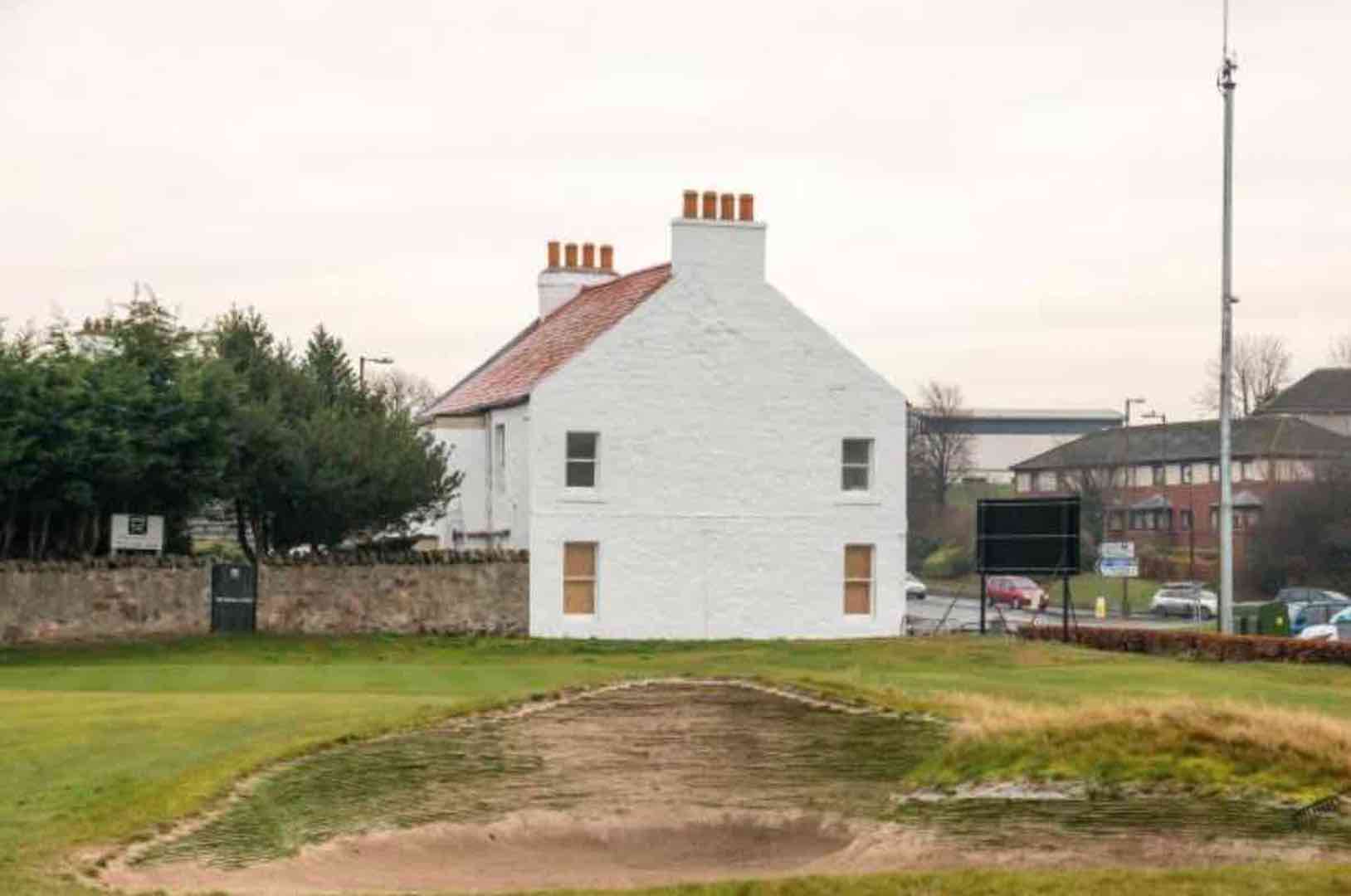 A new house is to be built next to the world's fifth oldest golf club in Musselburgh, despite objections from golfers around the world.
The plan for the beer garden of the former Mrs Forman's pub at Ravensheugh Road, which has been described as "the world's oldest golf tavern", has been approved by East Lothian Council's planning committee.
Members were divided six in favour and six against, with the go-ahead given on the chairman Norman Hampshire's casting vote.
There were 28 objections to the plan – submitted by DS Musselburgh Ltd – from local golfers and players from around the world.
They included Mungo Park, great grandson of Willie Park Senior, a Musselburgh man who won the first Open Championship at Prestwick in 1860.
They feared it could lead to a change in the "iconic" fourth hole of Musselburgh Old Course, which is known as the 'Cradle of Golf', because of complaints from the new householders about stray golf balls.
Mr Park, who is also an architect, claimed the new house was an overdevelopment of the site and believed it "threatened" the course.
He added: "The decision you take will have a great bearing on the future of golf's most historic course and an important asset in Musselburgh's cultural history."
David Hamilton, a retired surgeon and golf writer from Glasgow, who for 25 years had attended the historic events at Musselburgh Old Course, told the committee:
"We must remember that Musselburgh is crucial to the heritage of Scottish golf. There is great concern, not only in Scotland but around the world, about the decision you are going to make. The world of golf heritage is watching.
"It is important for East Lothian and tourism, and it would be unthinkable if the new plans created a new situation at that historic corner, at the fourth hole. New owners moving into a new house beside a golf course in this litigious era, the first thing they think of is to get the golf course changed because of golf balls entering occasionally into their garden."
His views were echoed by Ian Sills of enjoyleisure, which operates the golf course on behalf of East Lothian Council.
He said: "Our objections are based on two factors – the safety of the occupants of the proposed property and any damage to the property due to stray, overshot golf balls; and secondly the impact on the golf course as a consequence of the nuisance caused by golfers oversailing the boundary wall and hedge, in particular the position of the fourth hole.
"The hole is iconic in world golf and in the 19th century drinks were served from the side window of the pub to players on the fourth green."
David Bell, a director of Fouin + Bell Architects Ltd and agents for DS Musselburgh Ltd, said work had started on turning the pub itself into a house, which already had planning permission.
Related:
Rumour has it that Donald Trump wants to buy Stoke Park