News
Mar 5th, 2017
Dustin Johnson wins WGC in Mexico
World number 1 reigns supreme
Words: Tim Southwell Photography: Getty
DJ hit a brilliant fairway bunker recovery shot to ensure his par at the the last to finish -14 and win to WGC by one stroke from England's Tommy Fleetwood. It's Johnson's 4th WGC title.
"It means a lot, it's a tough spot to be in," said DJ. "There a lot of pressure on you. I played just well enough I guess, because I won by one."
Ross Fisher and John Rahm finished joint third on -12 but it wasn't a great day for Rory McIlroy who was hoping to regain the world number one spot. Rory shot an even par 71 to end up -10 and never seriously got into contention in a frustrating final day for the Irishman.
"I played really well the last three rounds," Johnson said after carding a final-round 68 "I just hit it really good. I still missed a lot of putts, but I think everybody was struggling on the greens. They were really tricky, tough to read."
How tricky? For the week, Johnson missed 16 putts from inside 10 feet, tying an odd record. Only one PGA Tour winner in the last decade, Vijay Singh at the 2008 World Golf Championships, missed as many.
"People will always talk about the ball-striking, which is truly amazing," Paul Casey said of Johnson after shooting a final-round 66 to finish 16th. "But what they fail to mention about Dustin—three things stick out. One, how disciplined he's become about taking a look at areas of the game where there's an opportunity. His wedge game, for example. He capitalized on it last year, and you see what's happening. Two, he has amazing touch for such a strong athlete—just some soft, soft hands, great touch around the greens and on the greens.
"And the third, and probably most important statistic—everybody loves that strokes gained statistic," Casey continued. "Oh, strokes-gained driving, oh, strokes-gained putting. Nobody ever talks about strokes-gained mentally, strokes-gained attitude. Strokes-gained attitude, he's probably number one. Because he's just like, I made double. Yeah. I made eagle. Yeah. [Laughs] It's brilliant! He's just got it. That to me is the third element."
DJ isn't scheduled to play again until the World Golf Championships-Dell Technologies Match Play, March 22-26. He'll then tee it up at the Shell Houston Open before rolling into Augusta National for the Masters.
His fellow pros will be grateful for his abscence. Right now it seems like he can win every event he tes it up in.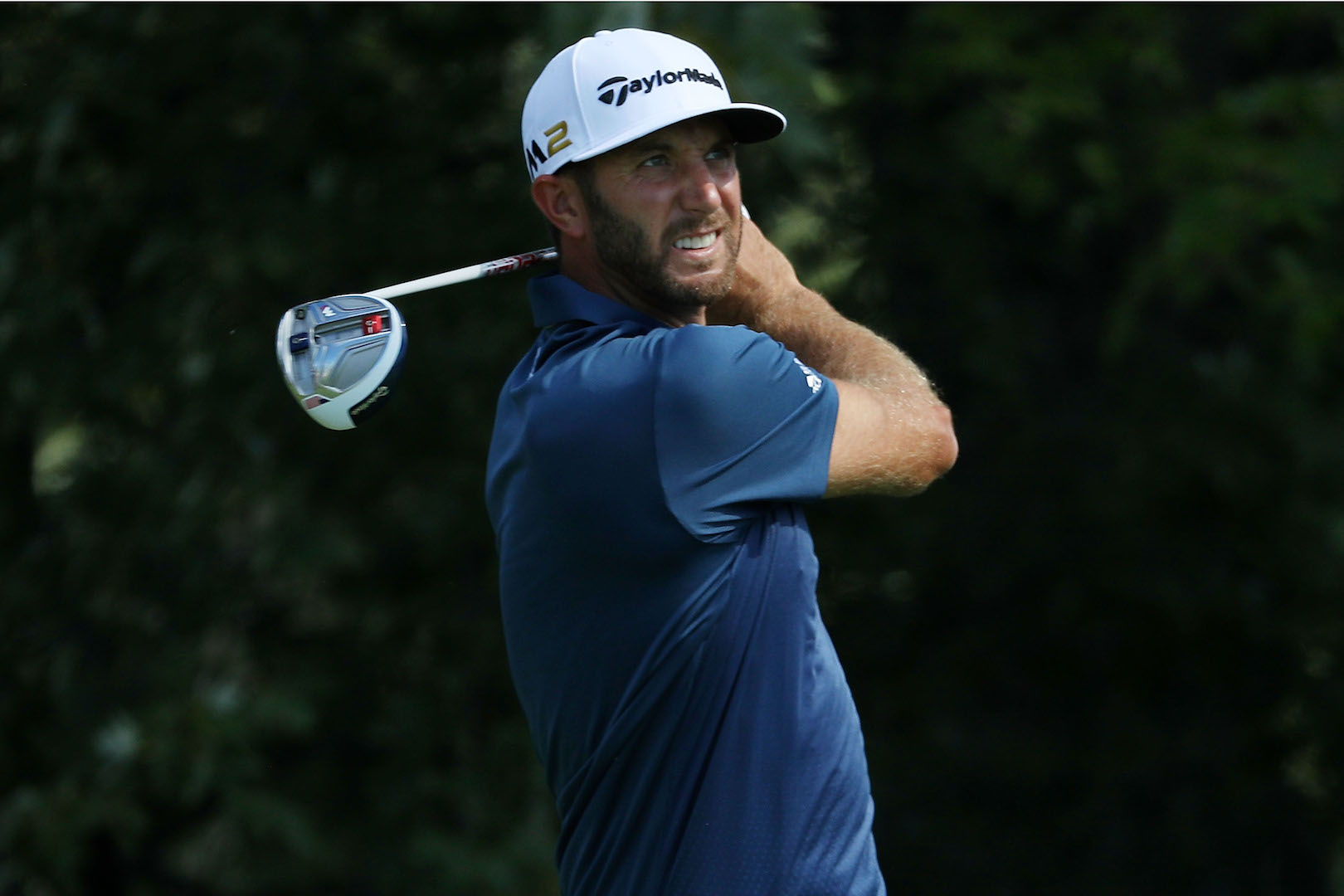 Watch DJ's superb winnning round and all the highlights in 2 minutes here!
https://www.youtube.com/watch?v=h435UJA8Tcw
Learn from DJ's silky smooth swing...
https://www.youtube.com/watch?v=DWAb1WEXfyk
Related:
Dustin Johnson and Paulina Gretzky's post tourney adventure