News
May 1st, 2016
Day 3 at The Zurich Classic
More than a bit of a damp squib...
Words: Daniel Owen Photography: Getty Images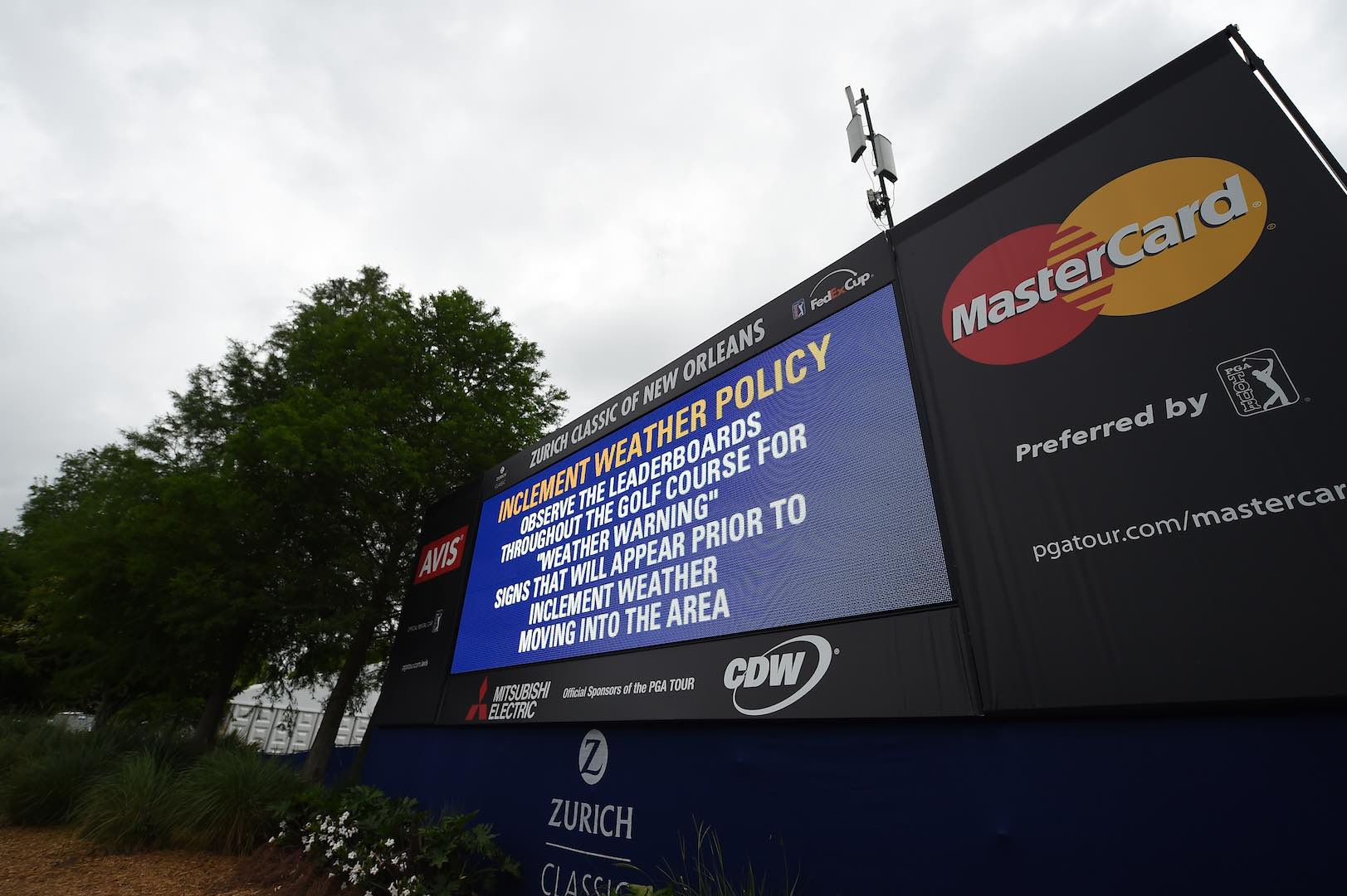 Rain. Stopped. Play. That pretty much sums up day three at The Zurich Classic of New Orleans. While a few players managed to tee off in their third round, the leader Brian Stuard only managed the six holes to finish his second round at the TPC Louisiana.
Two birdies in these six holes helped him shoot a four under 68, putting him at -12. While Jamie Lovemark and Jhonattan Vegas are just one shot back of him, they then have a three shot advantage over the rest of the field. They both finished their second rounds on Saturday, having a full day in between rounds two and three.
Aussie world number Jason Day shot a 68 to finish five back of the lead. The world number one had this to say about the delays.
"You've got to try and stay in the right frame of mind mentally. Try and keep yourself loose. Because there is a lot of sitting around, a lot of eating, and all that other stuff. But you've got to try and remind yourself that you need to stay sharp."
There is more rain scheduled for today, making it unlikely that they will be able to fit two rounds in. There is rain scheduled for Monday as well, so players are going out into groups of three, starting on the the 1st and the 10th, with golf starting at 7.30 AM.
"Our hopes are that during the rain periods we won't have lightning and we'll be able to play golf,'' PGA TOUR rules official Steve Carman said Saturday. "Depending on how it goes, we could keep them in the same groups and play the fourth round. I told the players that if we have any stoppage they need to make plans to play here Monday, provided we can play here Monday."
The tournament has been affected so much as so far they've had 9 hours and six minutes of rain delays!
So what do the players do when they're waiting around? Eat cookies if this video is anything to go by...
https://www.youtube.com/watch?v=PsCzV1PrXiA