News
Oct 4th, 2016
Data or judgment?
We say judgment every time
Words: John Dean Photography: Getty Images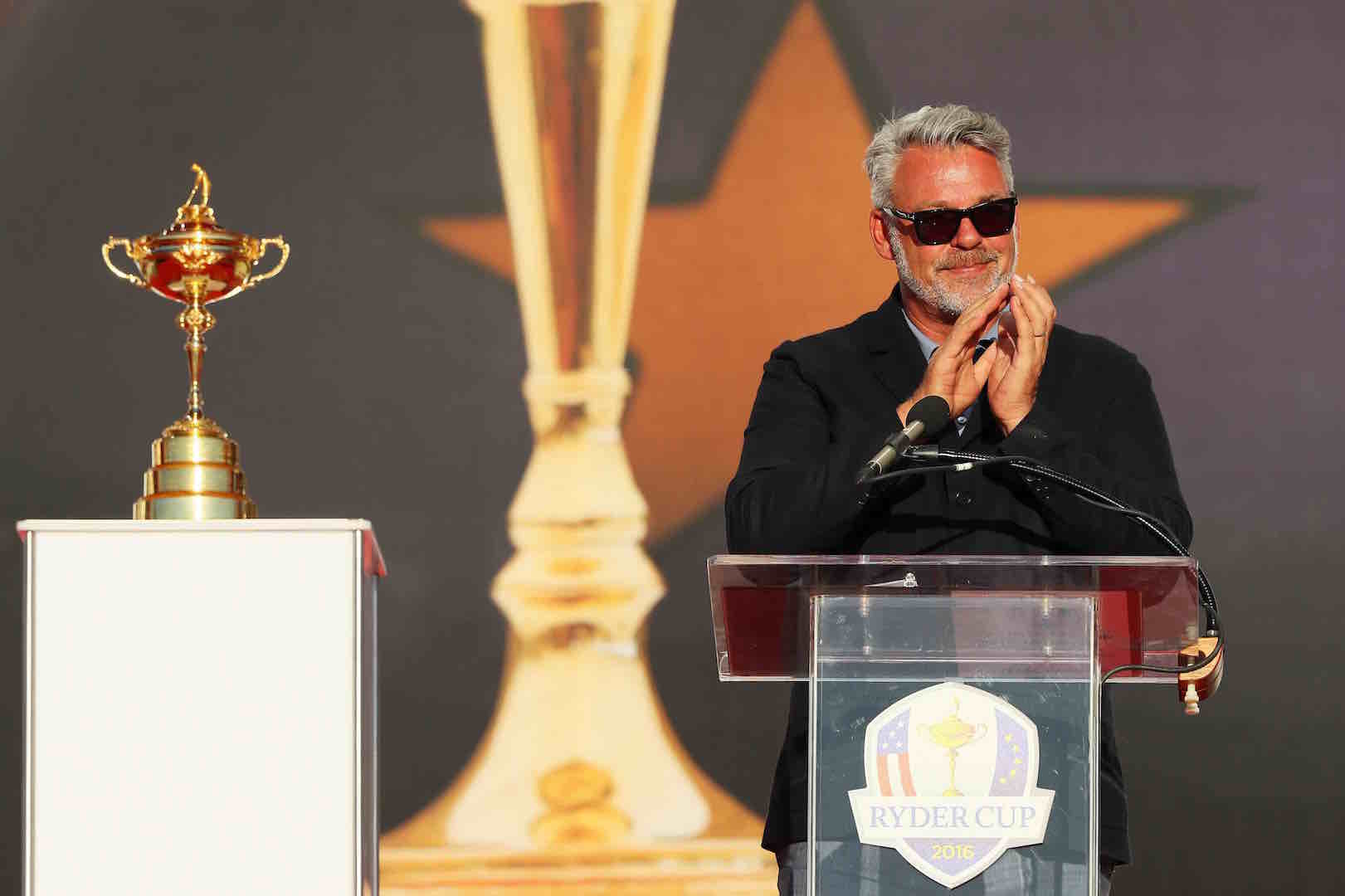 There was a big fuss about Darren Clarke's secret weapon, which was meant to be big data. But what did that really contribute to Team Europe? We're just not sure now, and think that judgment is altogether more important.
Darren Clarke took a team of 6 data analysts over to Hazeltine with him, and we were quite excited about how this could potentially help the team. But when push comes to show, we really don't know what it delivered, whilst we do know there were some obvious mistakes made that were completely avoidable.
Firstly, it was clear right off that Martin Kaymer was off his game. It didn't take a data analyst to work that one out. He was all over the place.
On the second day the penny had still not dropped for Darren, and Kaymer was partnered with Garcia. We couldn't figure that one out at the time, and still haven't.
We were big fans of a Sergio pairing with Rafael Cabrera–Bella, who was one of the rookie stars of the tournament, alongside Thomas Pieters. He made 2 ½ points from his three matches, and when paired with Sergio they had one of the great comebacks of the Ryder Cup, fighting their way back from what looked like certain defeat to secure a half against the might of Patrick Reed and Jordan Spieth. And he cleaned up against Jimmy Walker with a convincing 3 & 2.
We can't see where big data featured in the right decision to pair the two Spaniards together. That should have been a judgment call right from the start, and an obvious solution. Get one Spaniard with great Ryder Cup experience and pedigree to partner with another Spaniard, who is a rookie. Simples. Job done.
In fairness to DC, he probably wanted to put out an experienced pairing for the Friday morning foursomes, but Sergio and Kaymer got hammered 4 & 2 by Zach Johnson and Jimmy Walker, and yet he continued with a clearly out of form Kaymer. Teamed up with rookie Danny Willett, they got beaten again 5 &4 by Snedeker and Koepka.
But DC still didn't let up with the Garcia and Kaymer pairing, and they were again beaten 2 & 1 by Kuchar and Mickelson. It was only in the Singles that there was to be any redemption for Kaymer, when he came through to beat Kuchar by a single hole at a point when the Ryder Cup had already been lost.
The other player who was clearing misfiring was Lee Westwood, another Captain's pick. OK, so we would have taken Lee because of his great experience and what he could add to the dressing room. But it was clear from early on that he was off his dinner.
Paired with Pieters in the morning foursomes, they were seen off 5 & 4 by Johnson and Kuchar. The afternoon session saw him partnered with Danny Willett, but they were again to lose to Ryan Moore and J.B Holmes. Those horrible missed putts on the 17th and 18th will long linger in the mind. And there was to be no Singles day redemption for Lee either, as he was beaten by Ryan Moore.
Clarke also did not play Rafa Cabrera-Bello and Chris Wood on Saturday afternoon after both had played so well in the morning, so that was to ignore the obvious data. Chris Wood paired well with Justin Rose to beat Jimmy Walker and Zach Johnson one up.
Chris Wood can take some pride from his performance as, after his success with Justin Rose, he was only to lose by a single hole to Dustin Johnson, who is in the form of his life.
We respect DC's thorough preparedness, but we don't see how the data helped him. Was it just a crutch to the hard decisions that needed to be made about the obvious poor form of two of his key players?
Related:
Why Thomas Pieters and Rory McIlroy are the new dynamic duo