News
Nov 13th, 2015
Cruel School
The 40-Year History of Golf's European Tour Published
Words: The Brigadier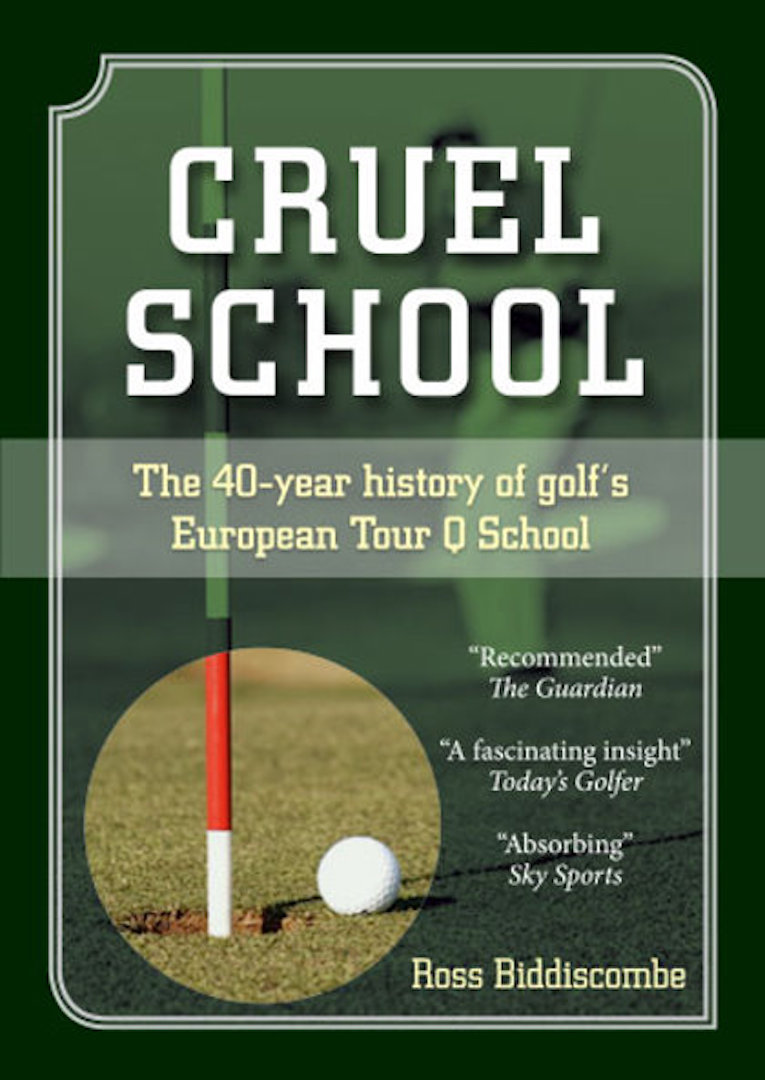 Cruel School: The 40-Year History of Golf's European Tour Q School is new book that's going to be published next month to celebrate the 40th anniversary of one of golf's most compelling tournaments.
Written by best-selling sports author Ross Biddiscombe, Cruel School charts the rising importance of this annual, end-of-season event – often called "golf's torture chamber" – that can make or break the tour aspirations of even the best golfers.
"When the PGA Tour's Q School in America stopped offering direct entry to main tour events in 2013, the European Tour's School became the biggest and most important qualifying tournament in world golf," says Biddiscombe, "and a book to mark the 40th anniversary underlines its importance."
Having spent the better part of a decade following the Q School, Biddiscombe is a proven expert having written many news stories, features and blogs plus two books about the European Tour's version of the tournament that was first staged in 1976 and, since then, graduated the likes of Colin Montgomerie, Ian Poulter, Jose Maria Olazabal, Lee Westwood, Retief Goosen, Justin Rose, Vijay Singh & many others.
Biddiscombe's two previous Q School books, both under the name Golf On The Edge, were published in 2008 and 2009 respectively and focused on the struggles of journeymen golfers who are regular visitors to the Q School such as current Senior Tour star Phil Golding who made 19 visits, the most by any British pro.
Cruel School: The 40-Year of Golf's European Tour Q School is published by Constant Sports Publishing and will be available both in print and eBook formats. For more details, go to www.golfontheedge.co.uk