News
Aug 29th, 2015
Barclays Day Two Wrap
Bubba's Day
Words: The Brigadier Photography: Getty Images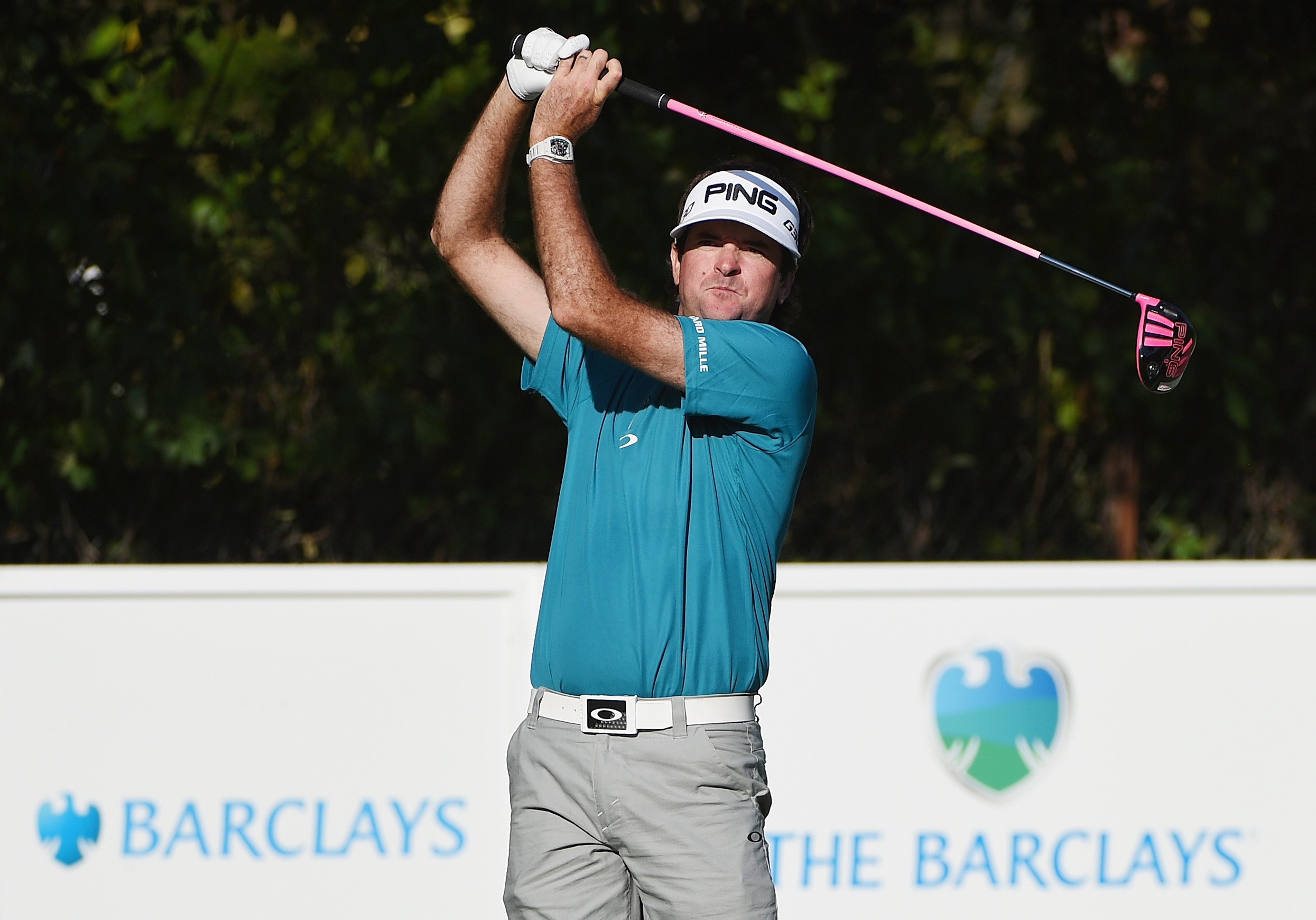 It was Bubba Watson's day at the Barclays yesterday, as he shot a 2 under 68 to add to his opening day 65. Going into moving day, Bubba leads Henrik Stenson, Tony Finau, Zach Johnson and Jason Dufner by a single shot.
42-year-old American Jason Bohn shot a flawless 6 under, and is tied in sixth with Camilo Villegas, who just scrapped through into the FedEx at last week's Wyndham Championship. Also very much in contention are Robert Streb and Jason Day.
Jason Bohn's golf career got off to a very unusual start. As a sophomore on the Alabama golf team, Bohn was playing in a charity fund-raiser in Tuscaloosa, when he made a hole-in-one worth $1 million. He dropped his amateur status and golf scholarship on the spot, and turned pro.
Another notable career achievement is that he shot a 58 to win the 2001 Bayer Championship, when he was playing on the Canadian tour.
Back to Bubba, and whilst he was bombing it, it has to be said that his accuracy off the tee left a lot to be desired, as he hit only four of fourteen fairways. That clearly didn't faze him, but he will need to tighten up for sure if he's going to break free from the following pack.
Also worthy of a mention in dispatches is The 2015 Open Championship winner, Zach Johnson. He had a great day out there, shooting a -5 to propel himself up the leader board. Can he repeat this feat on moving day, or has he shot his bolt? We will see.
One player that the Bubba and his pursuers won't have to worry about is Jordan Spieth, as he missed the cut. We had all been expecting him to put his opening day 74 behind him, and get back to business as usual. But it was not to be, as he shot 6 bogeys, and at six under, missed the cut by four shots. He will still carry a healthy lead into the next FedEx event, so perhaps a weekend off will be just what he needs.