News
Nov 13th, 2016
A Crazy Golfing quest
690 courses and counting!
Words: John Dean Photography: Richard and Emily Gottfried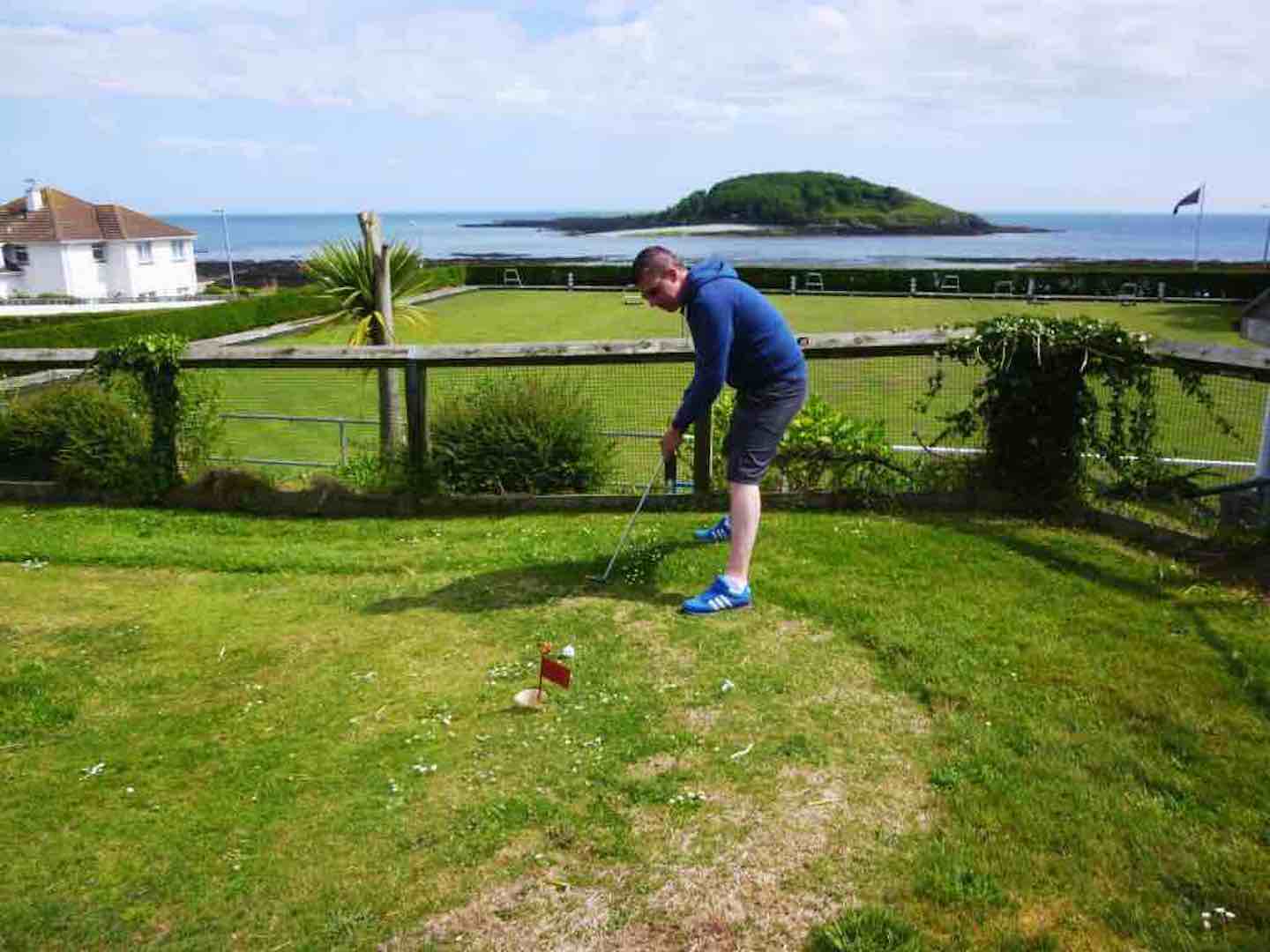 In 2006 Richard and Emily Gottfried bought their first car and decided to look for new and interesting places to visit. Ten years later and they've visited most of the UK in search of all of the miniature golf courses dotted around the country.
How did they get hooked on Crazy Golf?
What began as a desire to visit lots of seasides became a seemingly never-ending mission to visit all of the Miniature Golf courses in the UK.
Richard explained "Having a car enabled us to travel a bit more freely and as we love the British coast we wanted to spend as much time as possible at the seaside."
He added "On our first trip we went to visit my little brother in Southsea and we played Adventure Golf at Treasure Island. I won a free game by firing the cannon on the Lucky Last Hole, so we returned the next day and have been addicted to minigolf ever since."
Emily said "At the last count we've visited 690 miniature golf courses in the UK and 26 overseas. Unfortunately when we've arrived at some locations we've been unable to play as the course has been closed, derelict, abandoned or sometimes completely flooded."
When they first started touring the country the couple, who currently reside in Cheadle Hulme, Cheshire, had seen a list which totalled around 600 courses, which proved to be conservative estimate. Their most minigolf packed adventures came during a summer holiday road-trip in 2015 when they visited 62 courses – including the landmark 600th and 650th – all in the space of just two weeks.
Richard said "We've now reached almost 700 UK visits on our Crazy World of Minigolf Tour and we currently estimate that there are another 50 or so to go. But with new courses opening all the time who knows when, or if, our quest will end?"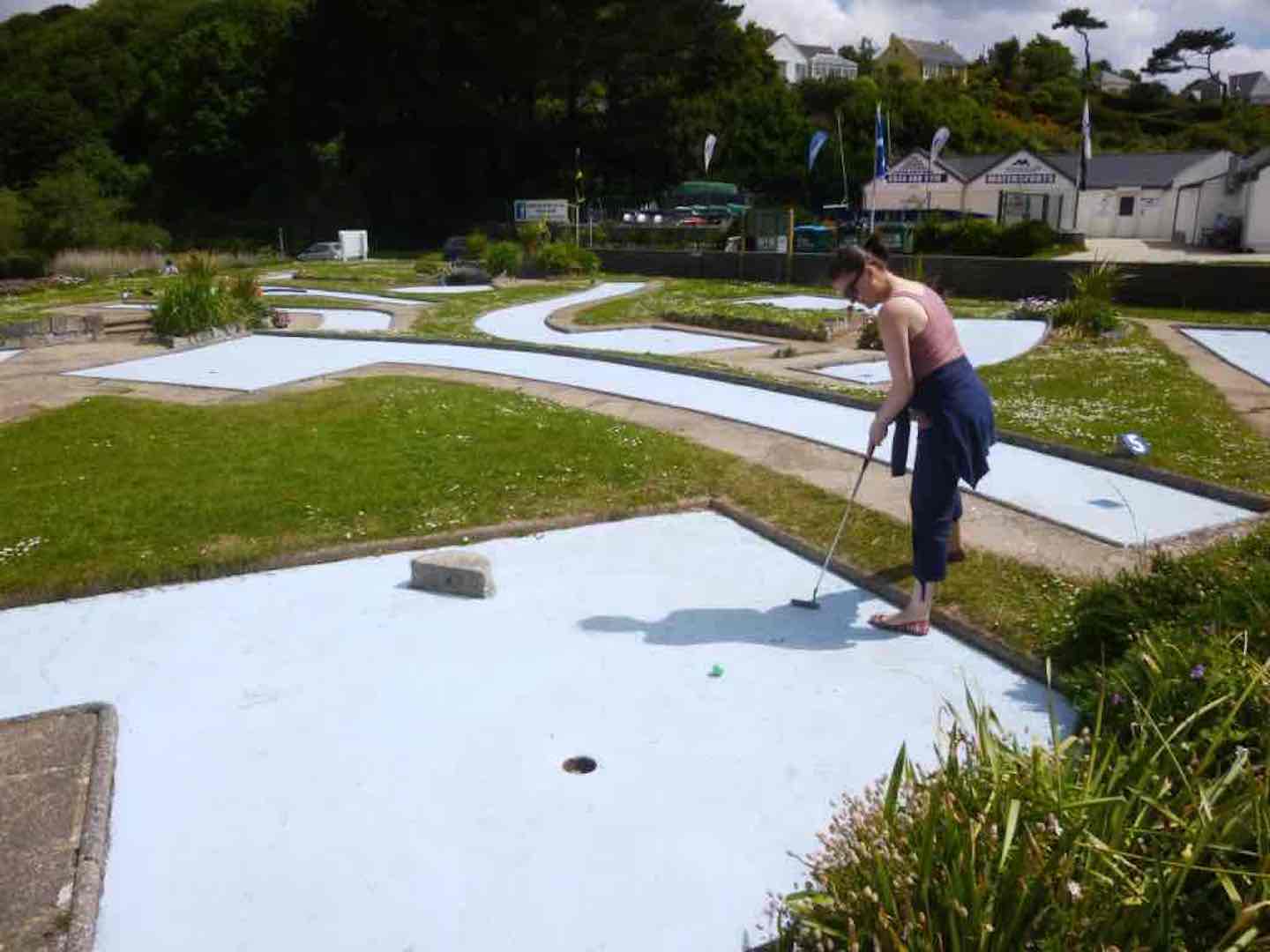 2016 marks the 90th anniversary of the first Crazy Golf course opening in England, which was on South Parade at Skegness. The Lincolnshire resort is a haven for minigolf fans even today, with nine courses and 102-holes along the promenade.
Another landmark follows next year in 2017 with the 150th Anniversary of the world's first Miniature Golf course. 'The Himalayas' was the world's first grass putting course, which was set-up at St Andrews, Scotland in 1867. It's still there now and the Gottfrieds played the links layout in 2012.
Emily said "We're very competitive so we're always aiming to see who can score the most holes-in-one in a round. When we were at St Andrews I remember Richard playing round after round until he'd sunk an ace. It's such a great value course though and extremely well maintained. A real 'must visit' for any fan of minigolf."
With so many courses visited over the last ten years you'd be forgiven for thinking the couple might be getting bored of the game. Richard said "We've played so many different types of courses – from traditional seaside Crazy Golf style, to the technical European format – but we're yet to play on the Putt-Putt brand of miniature golf. These courses were once popular around the world but are now mostly found in the USA, Australia and South Africa. So a trip to one of those countries is in our future plans."
Emily said "On our travels we're seeing new courses with pirate or jungle-themes, as well as glow-in-the-dark styles replacing some of the more traditional layouts, so we're often revisiting seasides we went to eight years ago to see what's changed."
So minigolf is evolving, and with new courses popping up, Richard and Emily will no doubt keep on the road to play, have fun and document them for many more years to come.
Find out more on the Ham and Egger Files blog at http://hamandeggerfiles.blogspot.co.uk/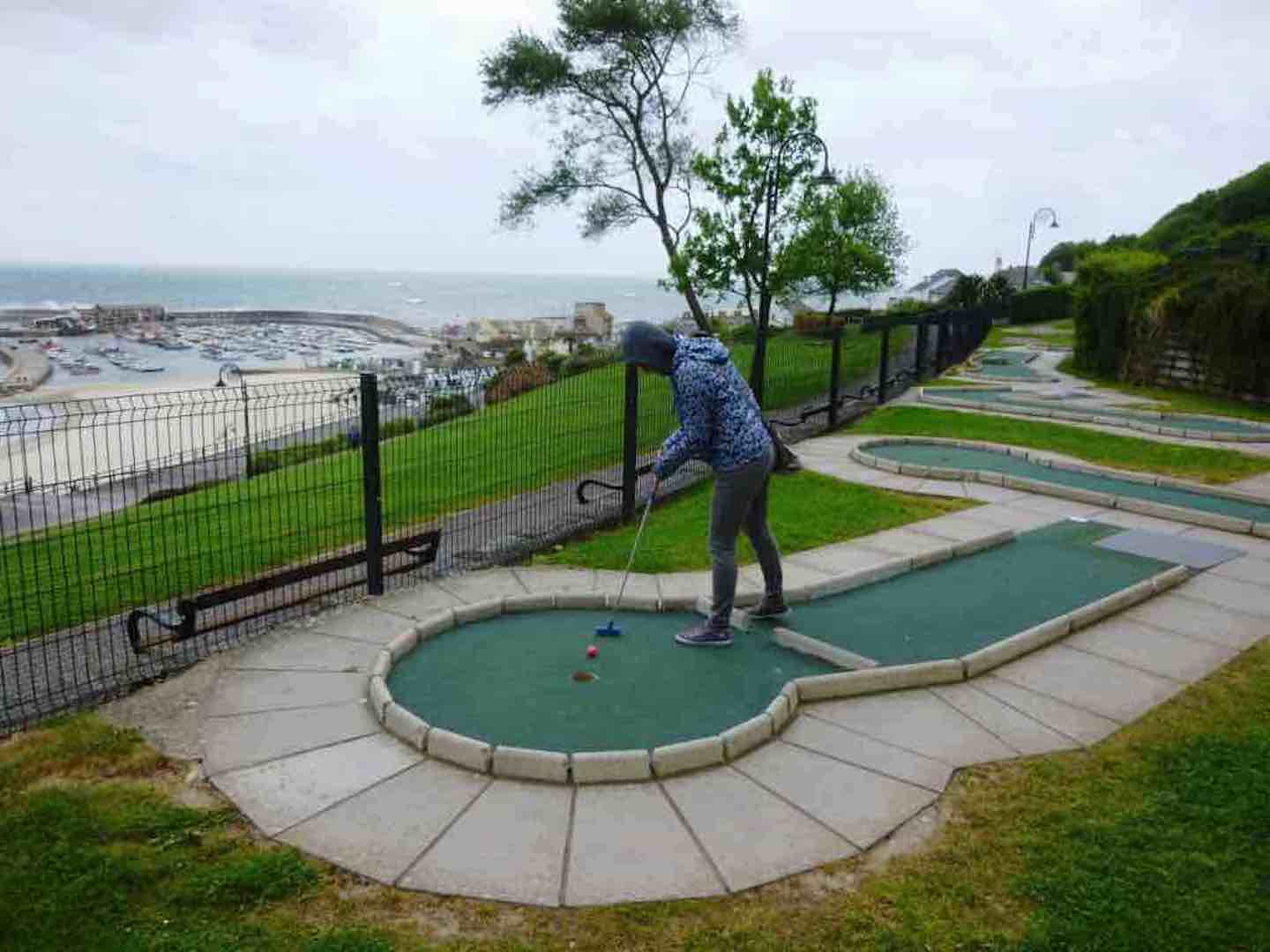 Related:
Ghetto golf set to launch in Liverpool
TAGS: Miniature Golf, Crazy Golf, Putt Putt, News, 2016